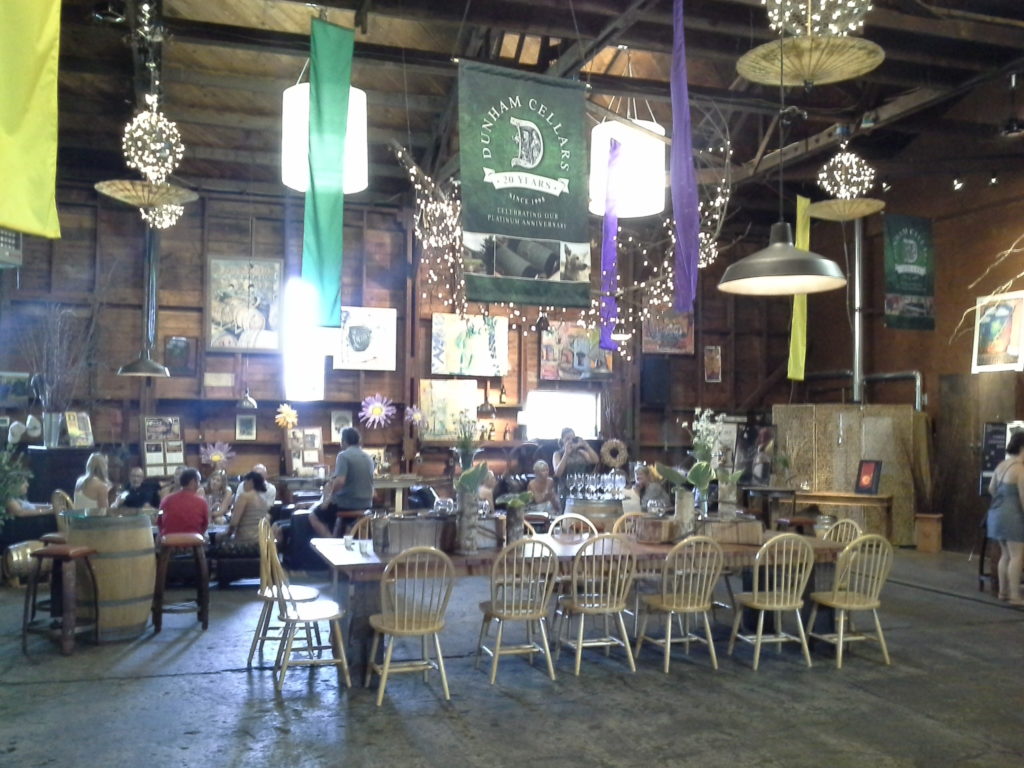 Dunham Cellars wine-tasting room in Walla Walla.
What's the advantage of joining a wine club?
Several people have asked me that question and I've never had a good answer — until now.
You should join a wine club if you like the wine, it is unique and only available through the club, and it fits your budget.
On my trip to Washington State in June, I visited a half-dozen small, off the-beaten-path boutique wineries turning out great red and white wines. A consumer can't buy many of these products in retail stores. They are extremely limited in quantity and often available to club members only.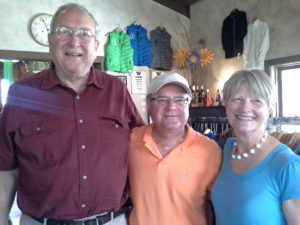 Dunham Cellars' David and Cheryl Blair with Jim Campanini
Before, Jan. 1, 2015, Massachusetts residents couldn't purchase wines from these smaller houses because the state lacked a direct shipping law. That has changed.
There are two key factors why small, low-production wineries prefer club memberships to mass distribution. First, wineries producing less than 50,000 cases annually can't afford huge marketing budgets or costly distribution networks. Second, small wineries can control costs – and be successful – by producing a limited amount of quality wine that creates an aura of something special for a loyal clientele.
"Our goal is to create quality wines that attract a cult following," says David Blair, co-owner of Dunham Cellars in Walla Walla, WA. "We can build up production capacity, but then operational costs go up, prices have to increase, and we're putting a successful business model at risk. Scarcity sells."
Blair, who previously owned a vegetable-agricultural business, knows how to count beans and bottles. Scarcity, he says, has value when your product is in demand. And at Dunham Cellars, which produces 26,000 cases annually, the wines are known for outstanding consistency year in and year out.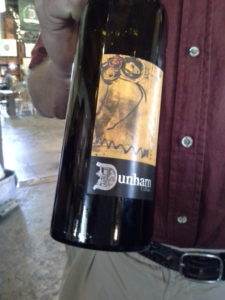 A members-only club Merlot from Dunham Cellars Artists Series.So what's the catch?
There's exclusivity in being a club member even though it costs nothing to join.
Dunham Cellars, like other small wineries I visited, gives members first crack at purchasing new releases and special, limited production wines. For instance, Blair gave me a rare taste of Dunham's 2009 Lewis Vineyard Merlot, a members-only wine of which 300 cases were produced. (Wine Enthusiast rated it 94 points). It was gorgeous.
Other industry-standard perks include deep discounts on purchases, free winery tastings, and invitations to members-only events.
While plans vary by winery, members usually must commit to receive one to four shipments for the first year. Shipments can range from two bottles to 12, depending on the member's choice. (Some clubs impose a minimum purchase per year. Dunham's is three bottles.)
Memberships can be closed after one year without penalty.
I really don't see much downside in joining a club except for the shipping costs. Some clubs waive fees on special purchases, but for the most part members must pick up the cost. (Hint: Some wineries offer discounts of 15-30 percent on purchases of six bottles or more per shipment which negates the shipping cost.)
If you are interested in joining a wine club, consider these suggestions:
• Share a membership with a friend or several friends to reduce costs.
• Make sure you like the wine before joining. If you can't taste the wine in advance, check out its profile on the winery's website or research what's been written about it.
• Don't sign up for more than the initial year. If all goes well you can renew the membership. If not, you can move one.
Coming next Thursday: A look at several distinctive wine clubs that you might consider.