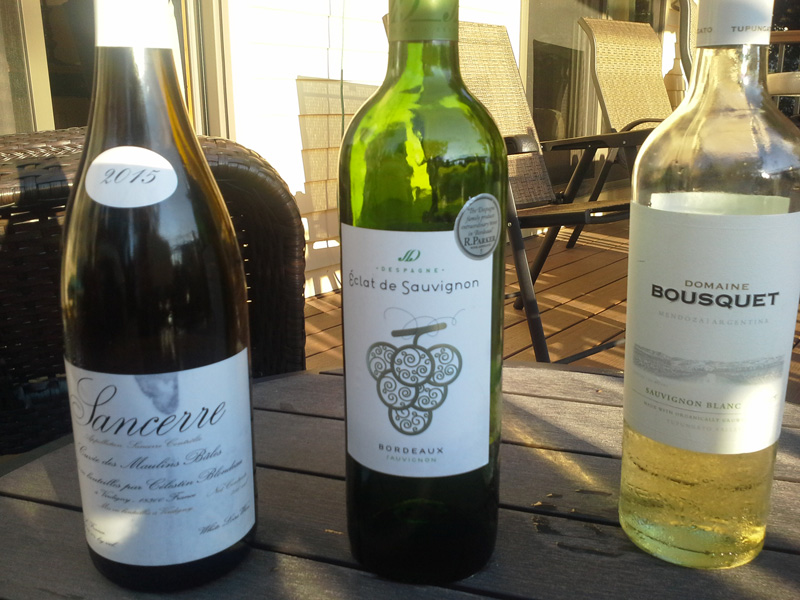 The Mill City Oenophile Club met in late August to review an international selection of Sauvignon Blancs and one red wine — an outstanding Marina Cvetic Montepulciano d'Abruzzo San Martino Rosso.
The six tasters — five Sun reporters and yours truly– judged the wines in five categories: appearance, aroma, body (texture), taste and finish. Points were awarded on a 1 to 5 basis, with 5 being the top score.
We opened the session with a dry sparkler, Ferrari Rosé from the Lunelli winery in Trentino, Italy, to refresh the palate after a long day of work.
Three Sauvignon Blancs from different terroirs in Argentina and France (central and southern regions) followed. I've added a New Zealand selection that I tasted separately to highlight the comparisons. (Note: SRP denotes suggested retail price.)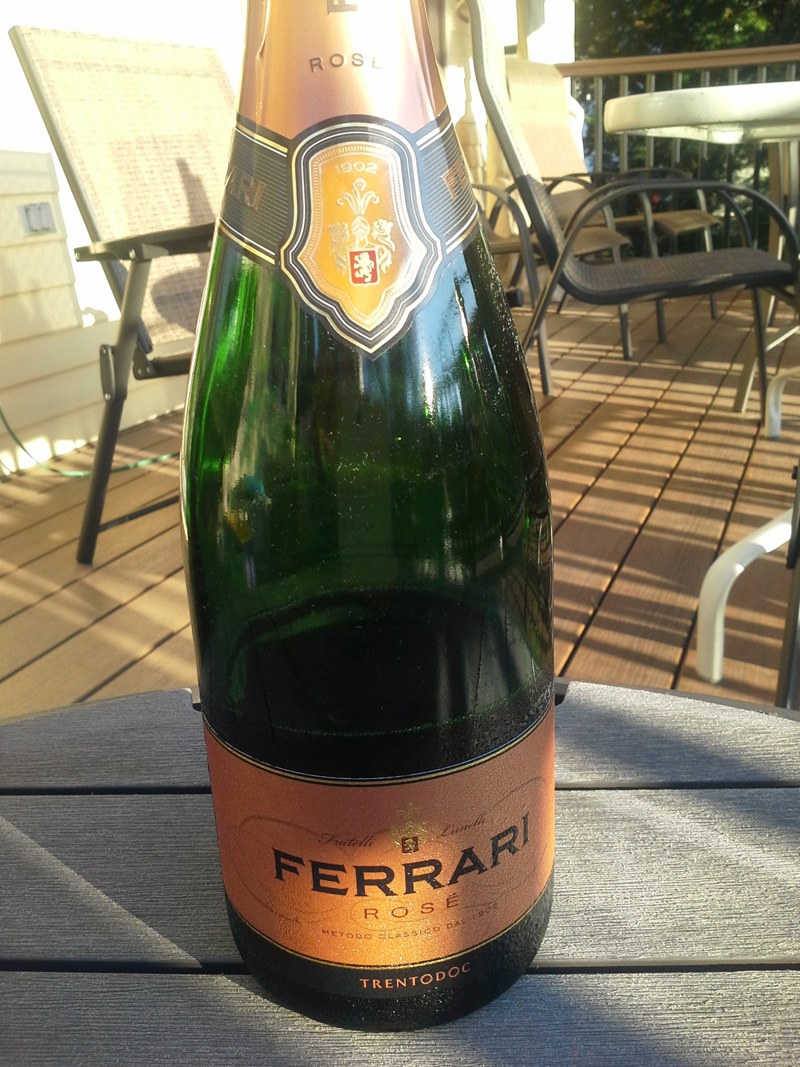 Ferrari Rosé, Trentino, SRP $36 — The third generation of Bruno Lunelli's family has expanded upon the success of Giulio Ferrari, who first planted Chardonnay grapes nearly 115 years ago in the cool northern Italian region near the Swiss Alps. Since 1952, when the Lunelli's purchased the founding estate, the Ferrari label has set the standard of excellence for Italy's sparkling wines. (Ferrari was named Wine Enthusiast's "2015 Best European Winery" as well as "Producer of the Year" at the 2015 Champagne and Sparkling Wine World Championships.) Overall tasters rewarded this delightful Pinot Noir (60%)-Chardonnay(40%) blend with an average score of 21 points (30 points being perfect), which I believe underrated its quality and finesse. I gave it 26 points. The highlights were its fabulous floral bouquet, golden tan color and elegant mouthfeel. It's dry texture ends with an uplifting sweet almond finish. Enjoyable to the very last sip.
Domaine Bousquet Sauvignon Blanc 2015, Argentina, SRP $10.99 — From vineyards located high in Mendoza's Uco Valley comes this 100 percent varietal. Vines grow in gravelly, steep hillside soil and the wine is aged for six months in French and American oak. Why does oak matter? Unlike steel vat fermentation that brings out mineral notes, oak rounds out the flavors giving it a creamier texture. The tasting group liked its smoothness, citrus and lime flavors, and bright yellow color. Aromatics were moderate. It received an average score of 15.6 points. I gave it 17. The finish wasn't as crisp as I had anticipated but it's a good quaff nonetheless.
Despagne Eclat de Sauvignon 2015, Bordeaux, $8 — The Despagne family has built a solid track record for 250 years in Bordeaux. This ripe white blend (Sauvignon Blanc, Semillon, Muscadelle) arrives from the Entre Deux Mers region situated between the Garonne and Dordonne rivers. Vines grow in compact, sand and clay soils, resulting in well-integrated dry wine. The Eclat featured a pale yellow color, mild floral lychee aromas and pronounced citrus flavors dominated by grapefruit. It produced a "tingly" sensation in the mouth and pairs well with mussels, steamers and oysters. The group gave it an average score of 18.6. In my view, it's a bargain at the price. Costco sells it for $6.99.

Celestin Blondeau Sancerre Cuvee des Moulins Bales, Loire Valley, SRP $22 — Sancerre is a place in the Upper Loire Valley where the soil is mineral rich in limestone. Winemakers ferment Sauvignon Blanc in steel vats to capture the grape's natural essence. It leads to clean, bracingly crisp wines of refined acidic balance. This is one of them. It's distinguished by sour apple, peach and apricot flavors that coalesce into a dry, stony slate finish. While I thirst for Sancerre's strong minerality, several panelists were a bit perplexed by the taste transition from the fruitier Sauvignon Blancs. It registered an 18.2 overall score, although I gave it a much higher rating — 23. It's available at the WineConneXtion in North Andover for $16.99.
Kim Crawford Sauvignon Blanc, Marlborough, SRP $17.99 — I tasted this wine separately because its sun-drenched sense of place — New Zealand's southeastern coast — gives it a much more dramatic and intense flavor profile. Kim Crawford is one of my favorite patio sippers during the summer. The grapes come from two different vineyards that lend unique characteristics: Wairau Valley equals grapefruit aromas while Awatere Valley provides lemon, lime and other tropical flavors. Screw off the cap and a big "grassy" smell emerges that is typical of warm climate Sauvignon Blancs. This wine is no secret; it's a regular on annual Top 100 Wine Value Lists. For consumers, it's now on sale for $14.99 at the Wine ConneXtion and New Hampshire Liquor Store & Wine Outlets.
Marina Cvetic Montepulciano D'Abruzzo San Martino Rosso, Italy, $28 — It's nice to end the night with a stunner, and this dry, garnet-colored red from Masciarelli Tenute Agricole proved a worthy match with an Italian meal. The panel gave it the highest average score of all the wines tasted, 23 points. I awarded it 25. Full-bodied and velvety smooth, the Marina Cvetic gave little doubt of its refined power and total enjoyment. It's a wine of nuances and complexity, layering spicy black fruit with toasty vanilla, coffee and bitter chocolate tastes. The high alcohol content (14.5 percent) is barely noticed, as the fruit and acidity harmonize in a sensual flow across the palate. The late Gianni Masciarelli, who founded the pioneering winery in 1978, named this wine after his wife, Marina Cvetic. She's run all operations since her husband's 2008 death and continues to produce stellar wines.
Members of the tasting panel are: Kori Tuitt, Melissa Hanson, Todd Feathers, Rick Sobey, Amelia Pak-Harvey and Jim Campanini.