Pink is the Drink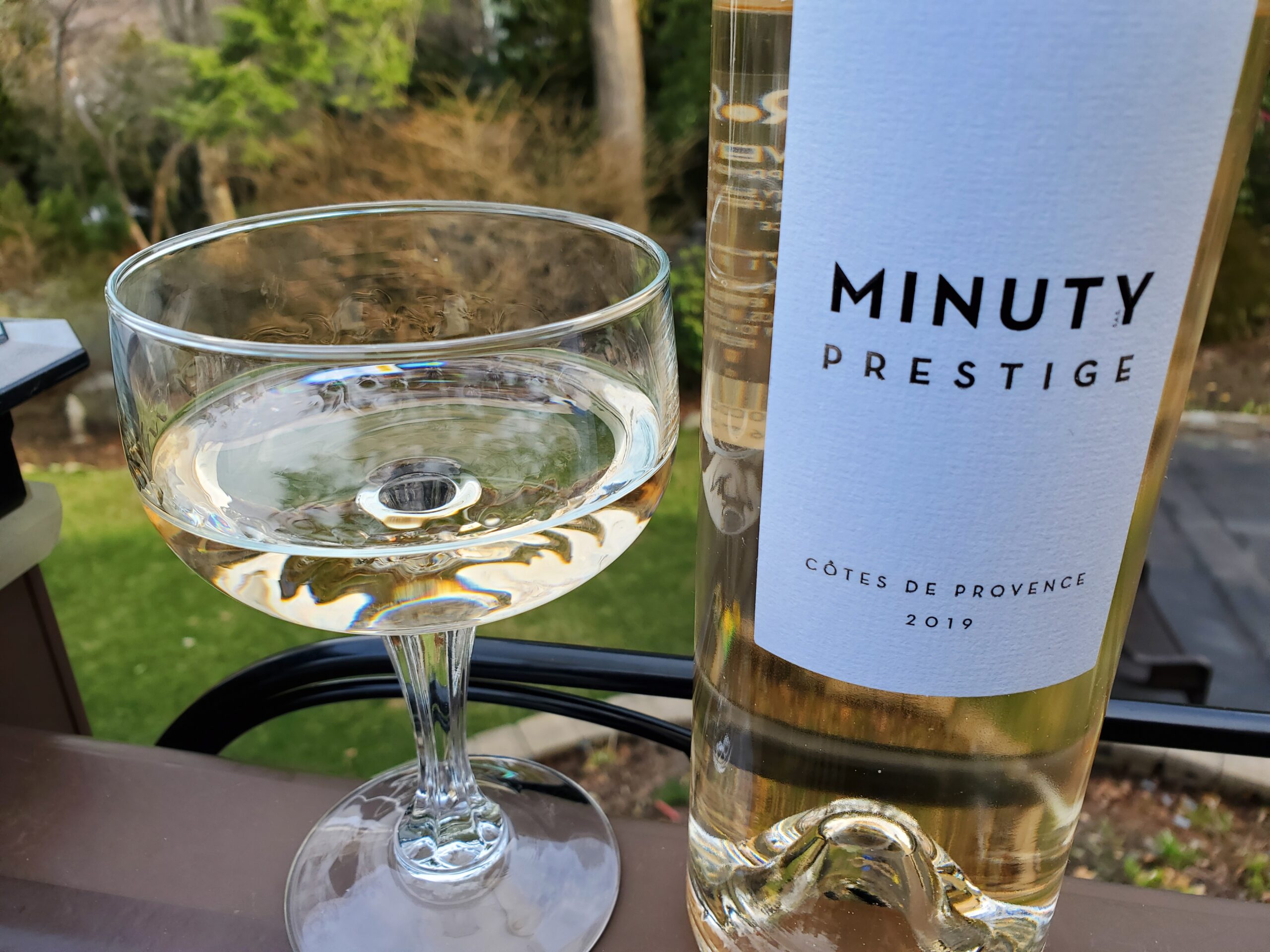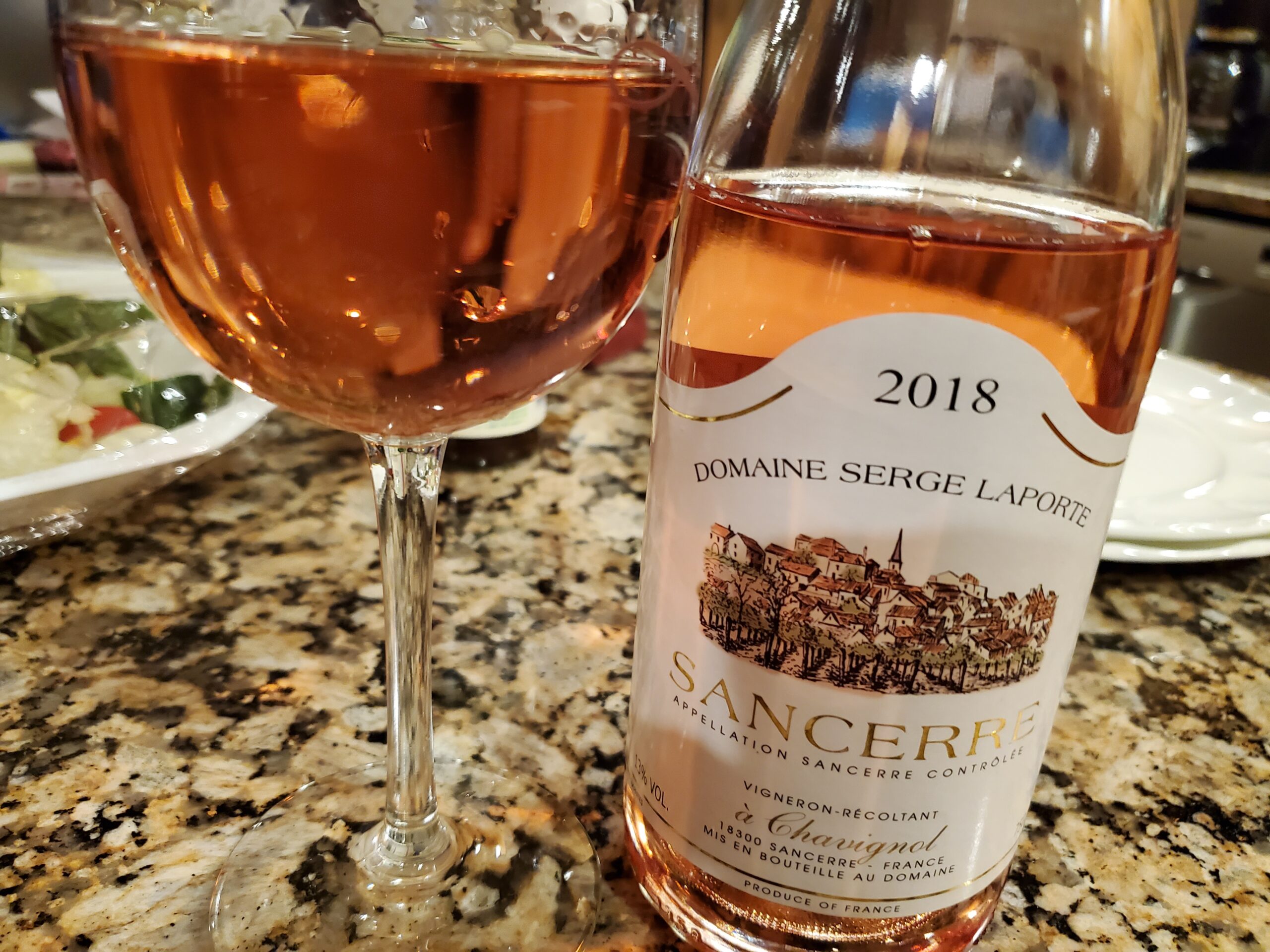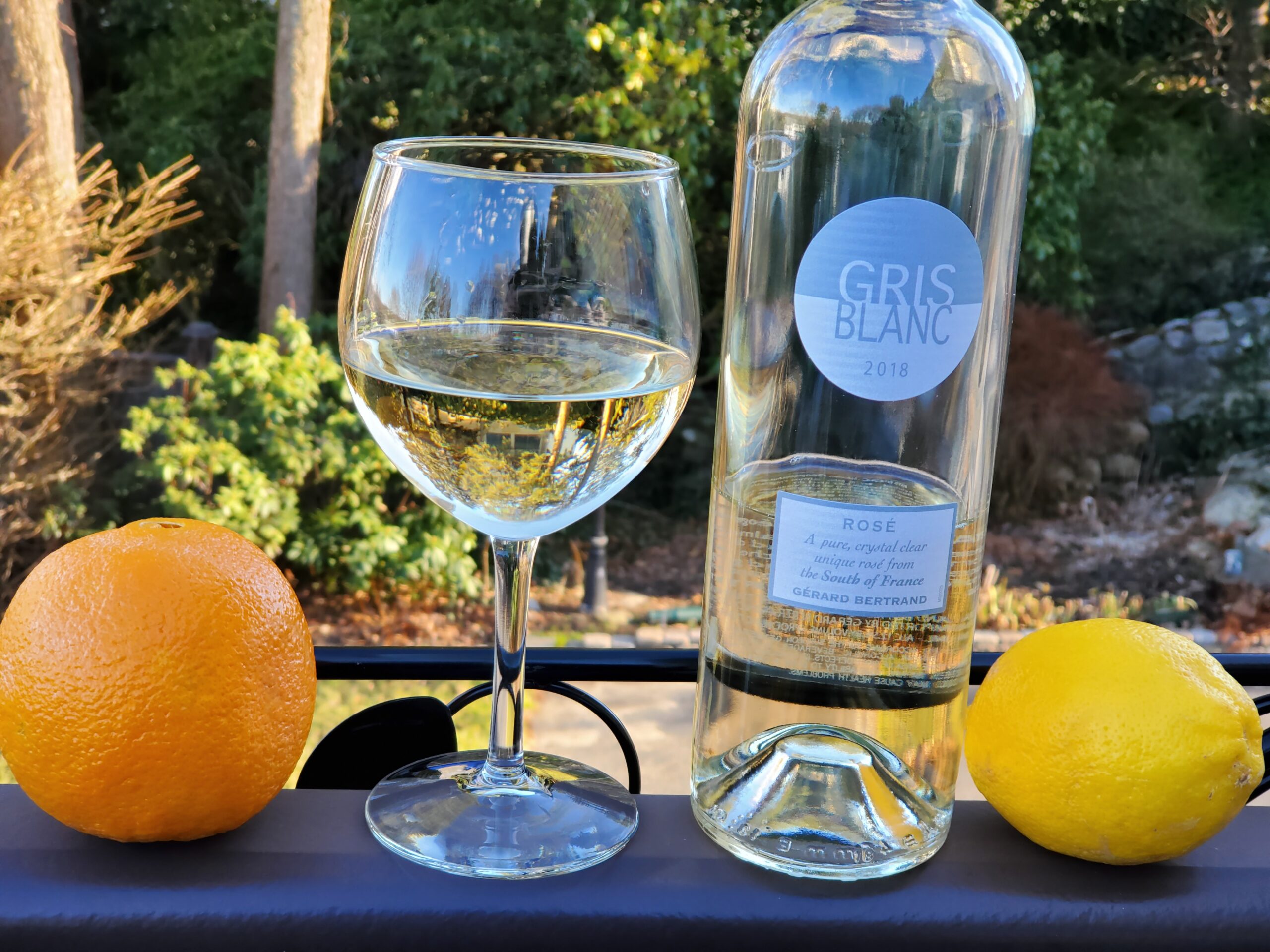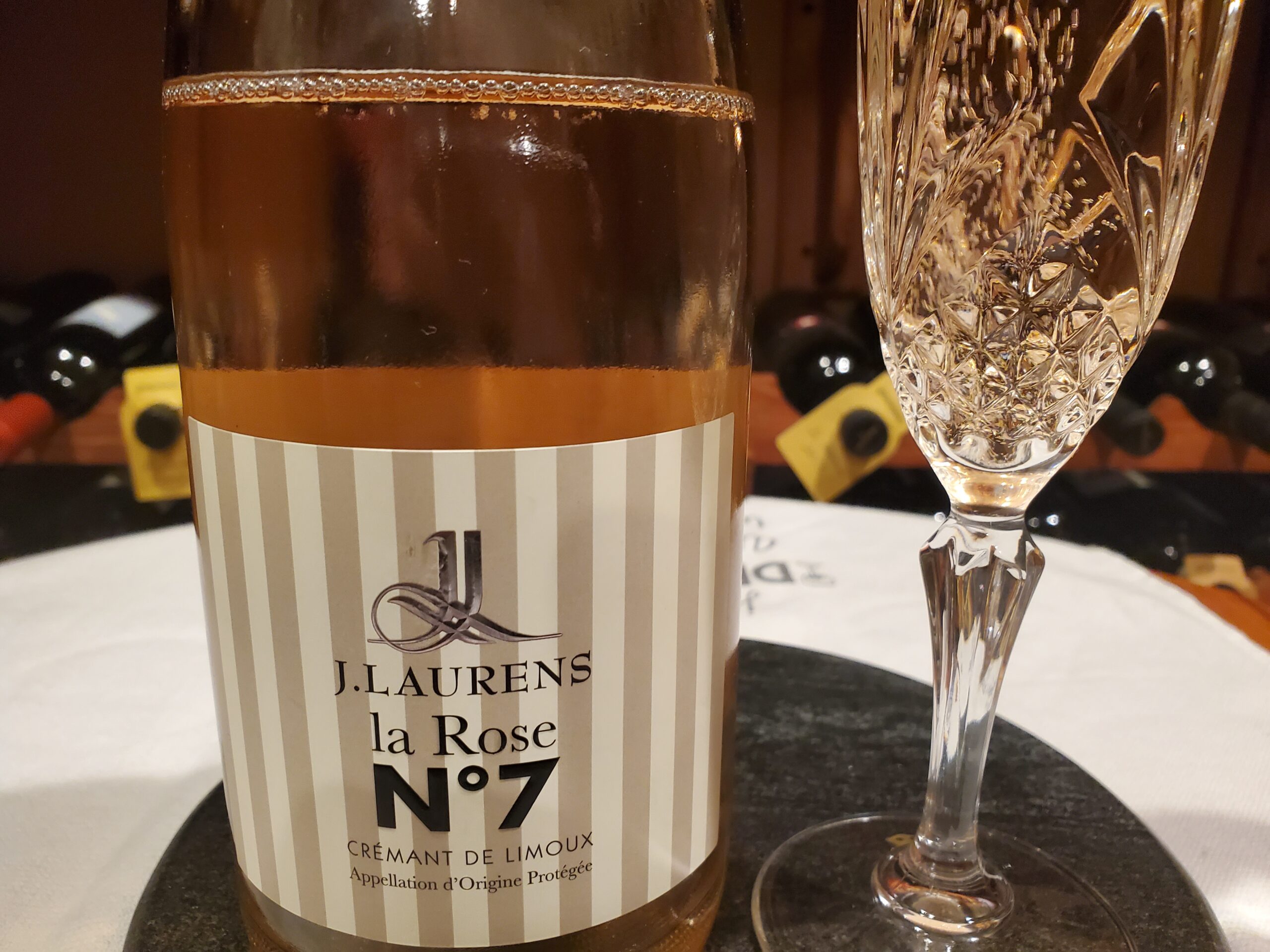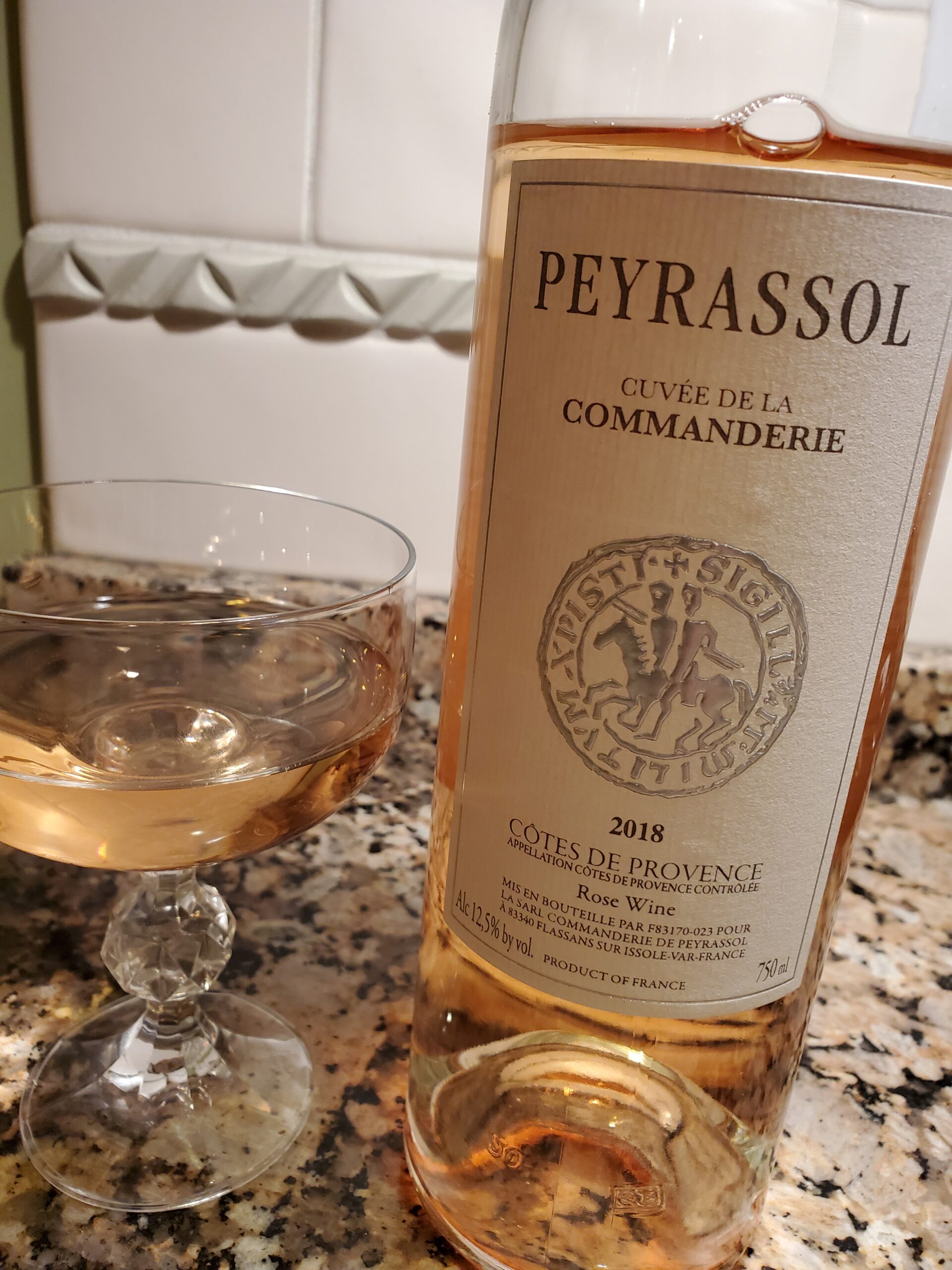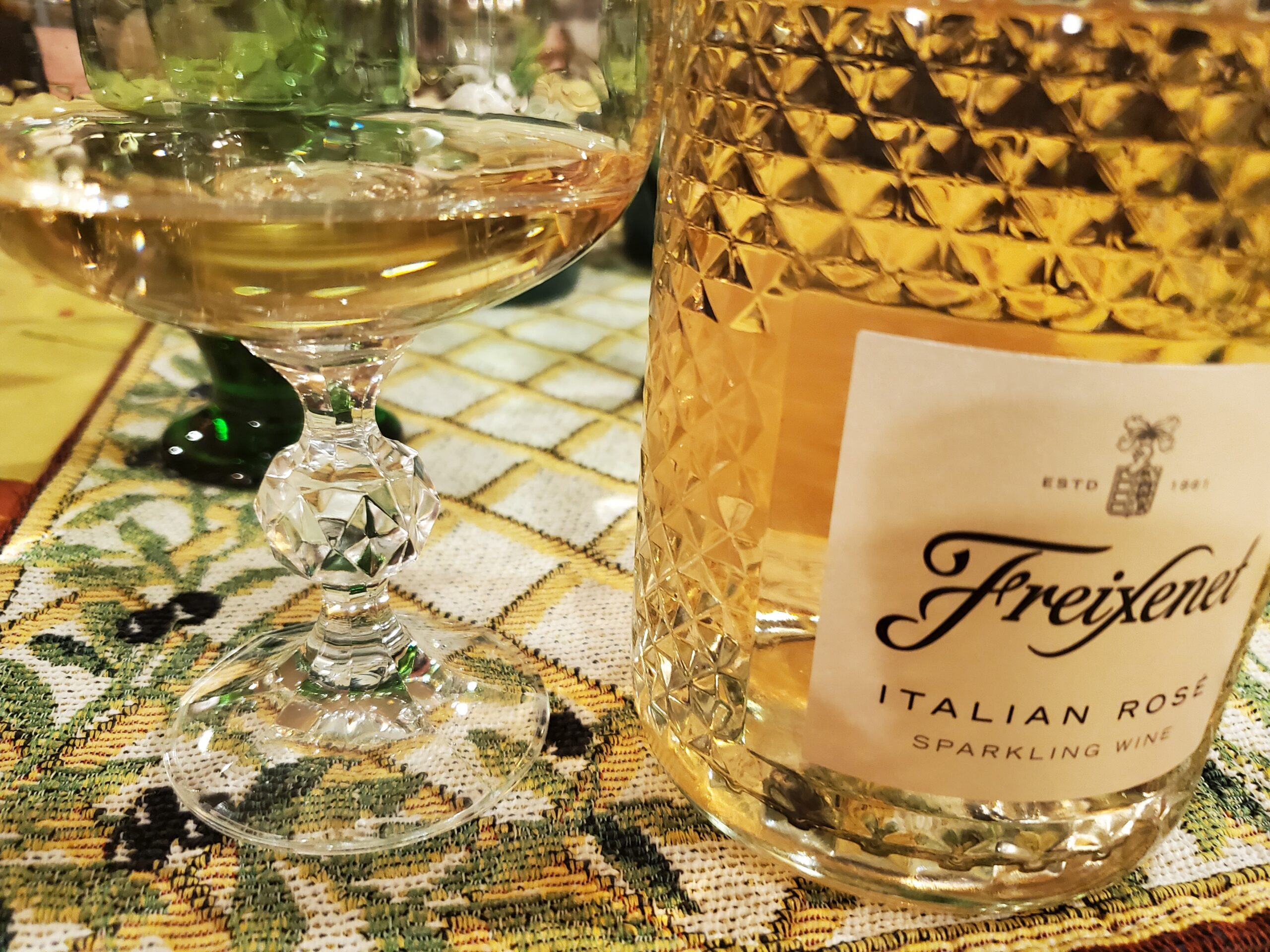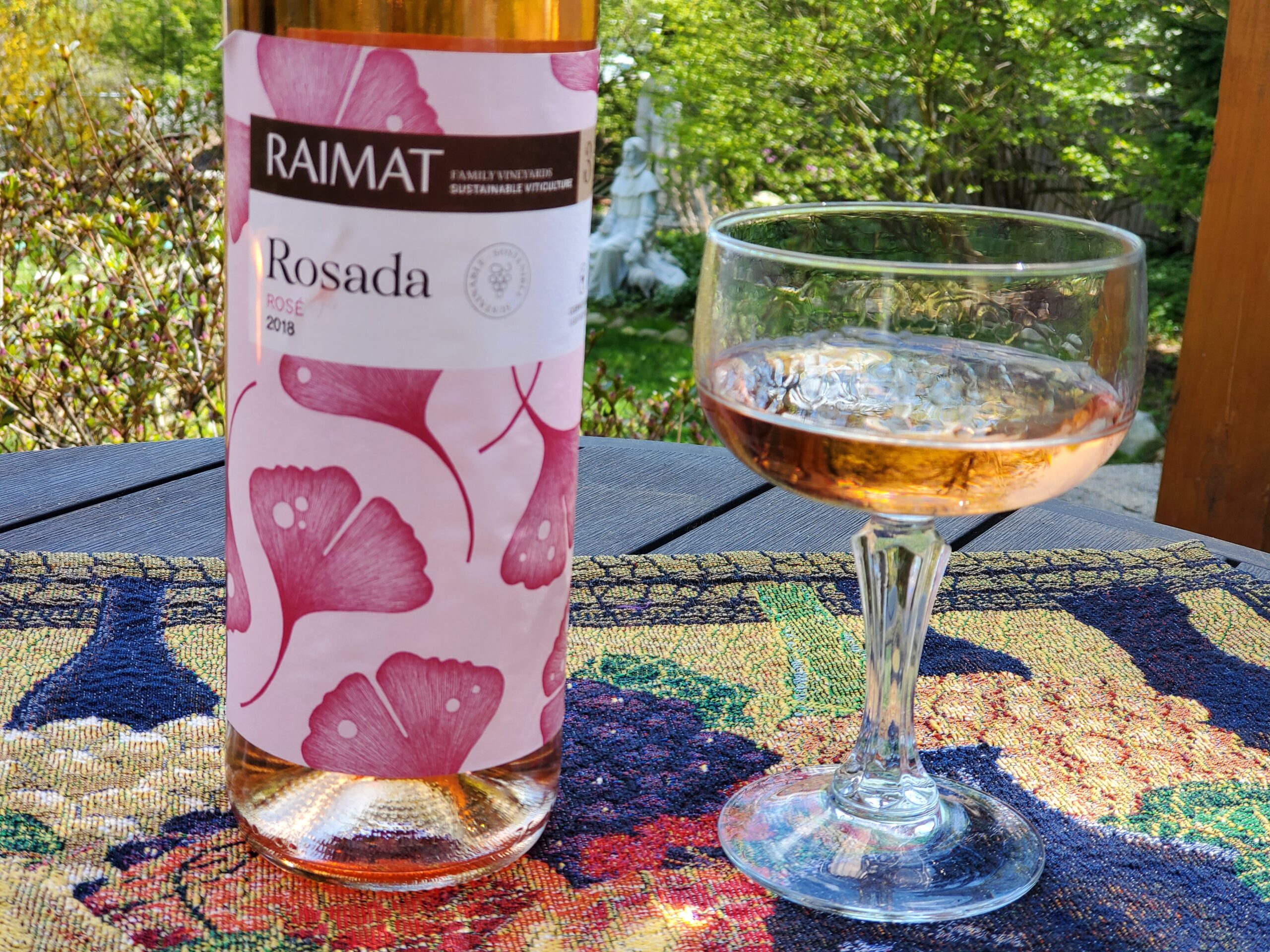 Sales of dry rose` wines continue to climb across the globe, especially in the U.S., where consumers are enamored by the allure of bright, refreshing fruit flavors, dryness, and elegance for summer sipping.
Here is my first of two columns on one of my favorite tasting subjects.
Today, the focus is on eight international rose` wines, six from Provence and one each from Italy and Spain. Next I'll tackle several domestic favorites.
Enjoy!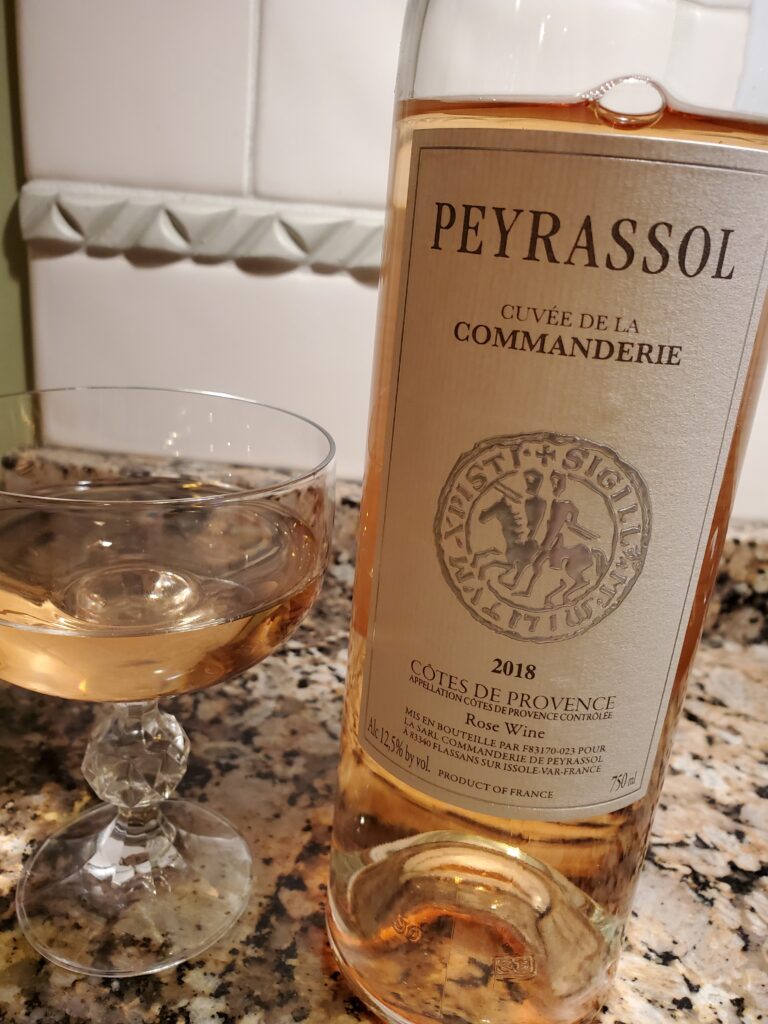 Peyrassol Cuvee de la Commanderie Rose` 2018, Cotes de Provence, SRP $15 – This is a breathtakingly beautiful rose highlighted by its silvery pink color, delicate softness and harmoniously balanced strawberry, raspberry and citrus flavors. "Fruit drops" is the winemaker's description of the medley of tastes produced, which seem to melt in the mouth. Cinsault (45%) and Grenache (29%) dominate the seven-varietal blend that gets an intriguing lift from one white grape – Rolle (6%). The finish is elegant and dry. The wine is aged eight months in stainless steel vats, unfiltered, and built to retain its freshness for one year. For what Chateau Peyrassol considers an entry-level wine, Cuvee de la Commanderie (12.5% alcohol) ranks as a stunning rose` in any category.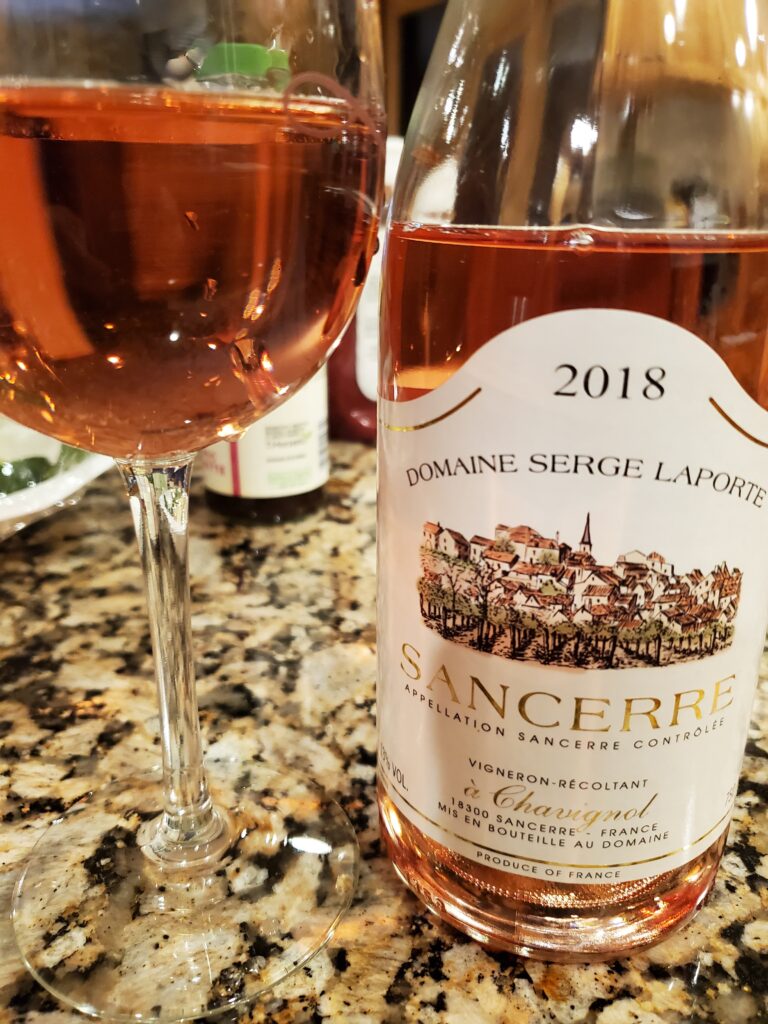 Domaine Serge Laporte, Sancerre Rose` 2018, Loire Valley, SRP $24 –  The small village of Chavignol – only 200 inhabitants – is world famous for its incredible goat cheese. It's also the Upper Loire Valley home to several small Domaine LaPorte vineyard parcels planted in the "argile-calcaire" – clay-limestone soils – that add minerality and structure to Pinot Noir grapes. Sancerre Rose` is 100% Pinot Noir, the only red grape grown in the white-dominated Sancerre region. Under the direction of Guillaume Laporte, no insecticides or chemical weed controls are used. I really enjoyed this pale-pink rose` which I paired with a salmon dinner in late February. It's bright, refreshing, silky, and expressive in candied cherry and strawberry flavors. The 2019 vintage recently arrived in the U.S. Laporte wines are imported exclusively by Cynthia Hurley French Wines of Needham (MA) and can be ordered online at www.cynthiahurley.com for store pickup or delivery to your home.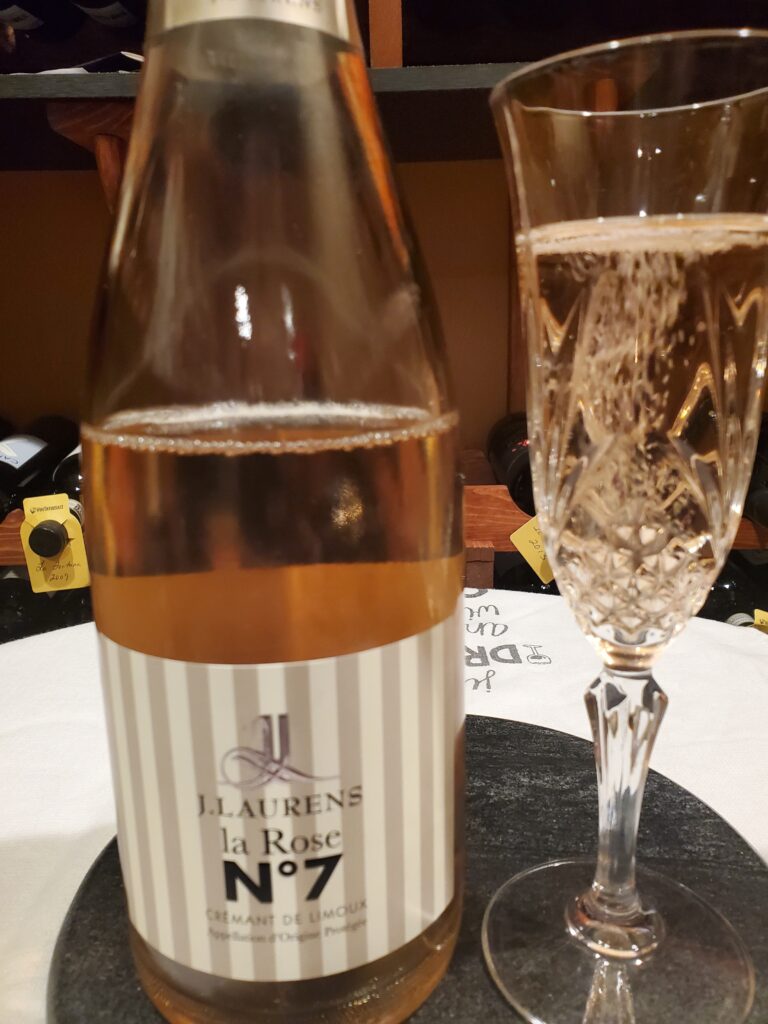 Domaine J. Laurens, Cremant de Limoux, La Rose No.7, Sparkling Rose` NV, Languedoc, SRP $24 – The name is a mouthful and so is the wine. It's hard to resist a champagne-style rose` with a creamy, luxurious mousse, mesmerizing bubbles, ripe red fruit aromas and flavors, and a bone dry finish. In a word it's classy. The bottle neck is wrapped in gray-silver foil and marks this charming pink-colored rose` for special celebratory occasions, such as weddings and anniversaries. The non-vintage blend is Chardonnay (60%), Chenin Blanc (25%) and Pinot Noir (15%). The winery, located in the historic southern France city of Carcassonne, in the wine region of Limoux, has a solid reputation for producing sparkling wines; this rose` is no exception. Made in the traditional champagne method, the wine undergoes two fermentations in bottle and remains on the lees for at least 12 months. Its name – La Rose No. 7 – comes for the year of its launch – 2007. This is another exclusive Cynthia Hurley import (www.cythniahurley.com).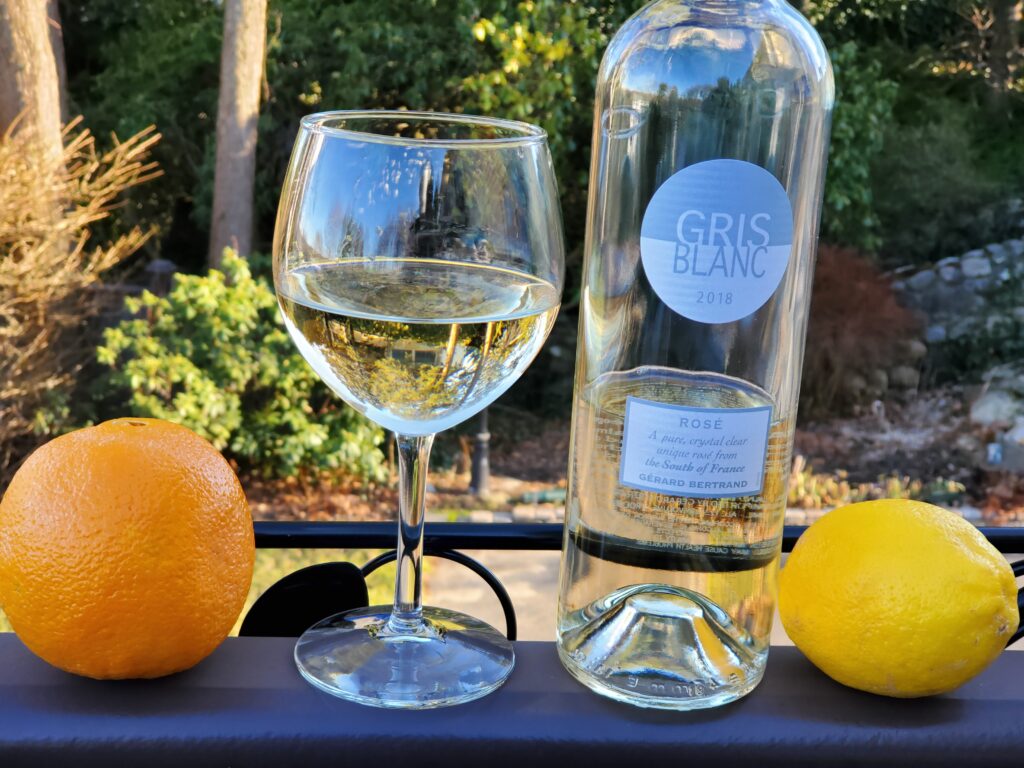 Gerard Betrand Gris Blanc 2018, IGP Pays D'OC, SRP $14.99 – The color of this rose` is about as crystal clear as it gets – like pale water – and yet its brilliance is in the cool, crisp, red berry and citrus tastes of fresh Mediterranean fruit. I could drink this all summer day without a care in the world. It's intoxicating. Gerard Bertand is a master at blending southern France varietals into unique wines from special places. He combines Grenache, a red grape, with the gray-skinned white Grenache Gris in this elegant creation. Bertrand presses the grapes immediately after harvest and limits juice-skin contact to the barest minimum – the duration of the press cycle (1-4 hours). This minimizes color extraction. Next, the free-run juice collects in pressurized steel tanks (carbon dioxide) to preserve delicate aromas. Fermentation is carried out at cold temperatures where the wine matures on its lees before bottling. Gris Blanc is perfect for summer lunching, especially shrimp salads, lobster rolls, crab cakes and baked fish plates. The winemaker suggests pairing it with spicy Asian dishes and soups. For those planning a breakout party, Gris Blanc is currently on sale for $12.99 at N.H. State Wine & Liquor Outlets. Buy a 12-bottle case and received an extra 15 percent off the total price.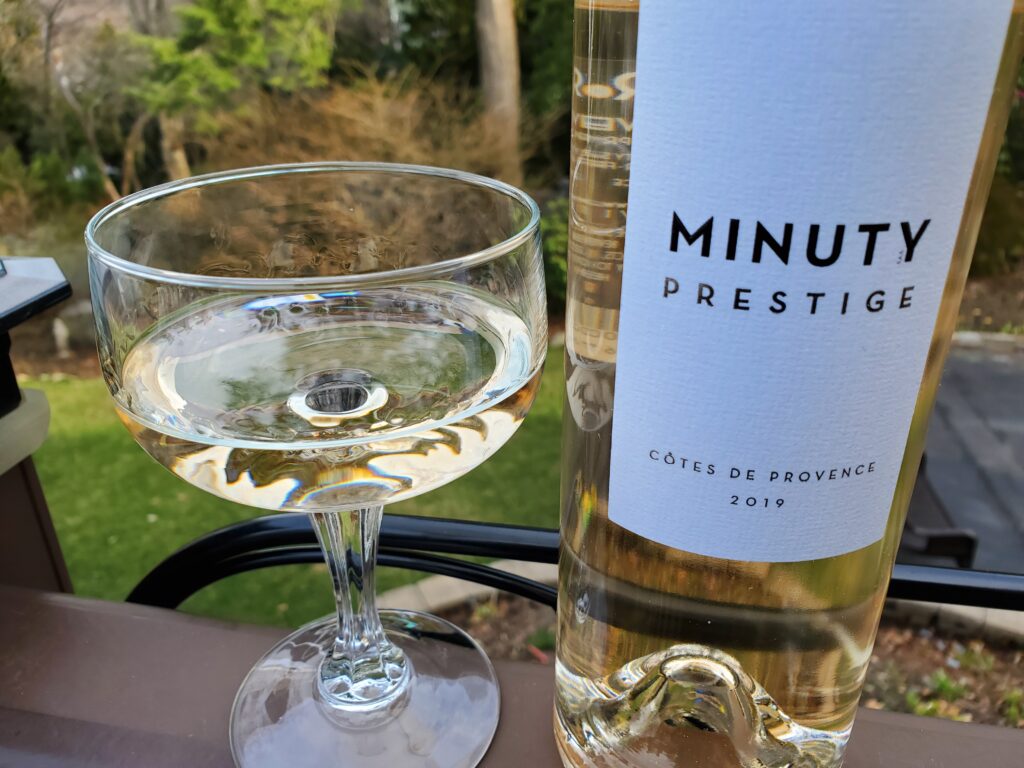 Chateau Minuty Prestige Rose` 2019, Cotes de Provence, SRP $33 – Sitting on a beach in St. Tropez, it's likely you'd be sipping a Chateau Minuty rose` of some kind. A year ago, I selected the 2018 vintage as my "must have" wine with a boiled lobster dinner and lobster salad rolls. The 2019 Prestige retains my personal recommendation.
The winery is consistent for turning out exquisite, aromatic, mouthwatering wines in a region where rose` is royalty. Don't let Minuty's pale pink color fool you. It's  a substantive rose`, and by that I mean a juicy, red berry, citrusy drink that can be enjoyed all year round with a variety of dishes. Two estate vineyards –  Saint-Tropez and Chateau Velez – supply the four, hand-selected grapes used in the blend: Grenache, Tibouren, Cinsault, Syrah. Following the direct-press method, where only the free-run juice is extracted, the "must" ferments in low-temperature steel vats preserving freshness. The wine is aged for four months before bottling. Minuty is a dry rose` (12.5% alcohol) that delivers a bright, sophisticated fruity taste.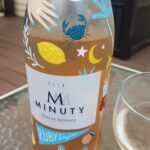 The finish is clean and enduring. Minuty Prestige is considered the winery's most structured and expressive rose`, which brings a slightly higher price point which, in my view, is justified for the quality. Wine Enthusiast gave it 91 points.
For a few dollars less, try "M" de Minuty Rose` 2019 (SRP $26.99) which is making its way onto regional store shelves. The blend is three grapes – Grenache, Cinsault, Syrah – sourced from grower sites throughout Cotes de Provence. While I haven't sampled the recent vintage, "M" comes from good quality stock and should be impressive on its own. The winemaker's notes emphasize "very intense aromas of orange peels and red currant" and a "smooth" palate with "nice fruit freshness."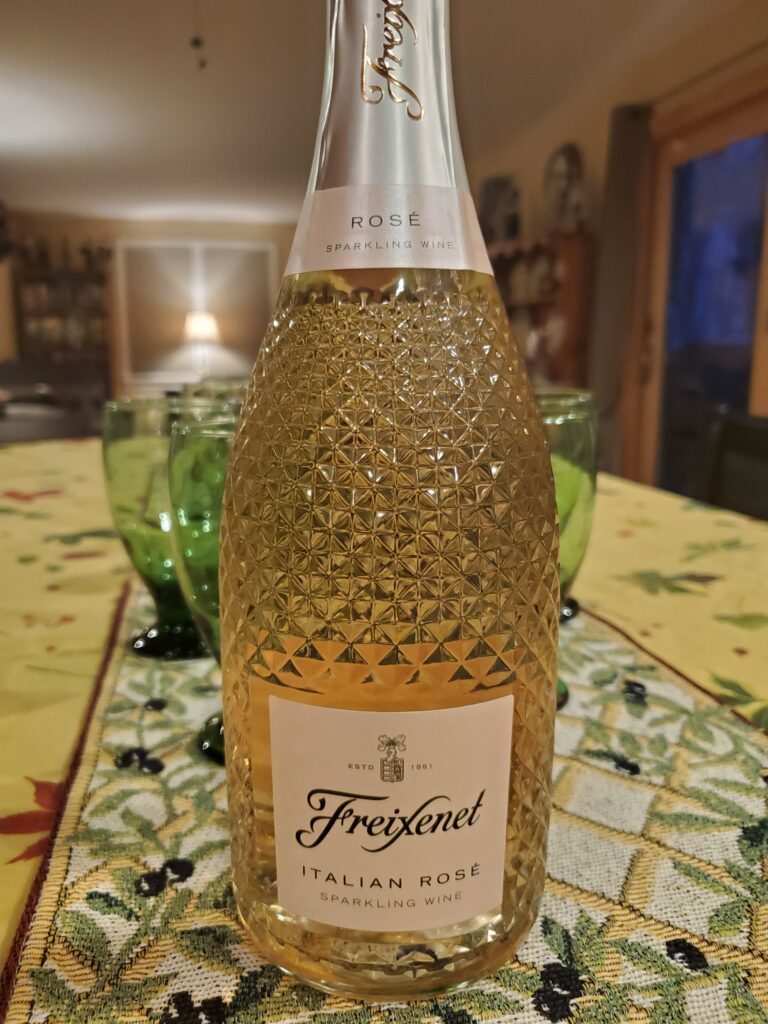 Freixenet Italian Sparkling Rose, Veneto, SRP $22 – If you enjoy Prosecco, you'll likely be seduced by this charming, bubbly, velvety smooth rose` from the romantic environs of Venice. Many years ago, my astute wine mentor and instructor, Jo-Ann Ross, gave me this excellent advice: Avoid describing a wine in sexual terms. Until now I've abided by her wise counsel. However, Freixenet Italian  Rose` stirs my body and soul. It's delicious. When I drink a wine, I try to envision where it was made. If I've never been to the place, I look up the winery's history and study the images of the surroundings. Freixenet Italian Sparkling Rose` evokes the beauty of  several visits to northeastern Italy. One sip and I'm in a gondola on the Grand Canal with my wife the Wine Goddess being sweetly serenaded by an accordian player and drinking wine as we float by illustrious 14th century palazzi. Am I going overboard? No, not at all. Wine builds good memories of La Bella Vita as well as reviving old ones.
This new release from Freixenet is made from two grapes: Glera, which is the staple of Prosecco, and Pinot Noir. The color is a pink shade of a rose petal. Apple, melon and strawberry notes dominate the flavor profile. The rose` stands out for its  creamy effervescence, the result of two fermentations – first in cool-temperature steel vats and second in pressurized steel tanks. The process reduces the wine to its basic, natural sugars producing an "extra dry" texture and low alcohol level (11%).
Freixenet Italian Sparkling Rose comes in a luxurious "champagne" bottle that resembles a crystal chandelier. For $22 a bottle, there's a lot of value in this sparkling rose`. Wine.com is now offering it for $17.99 – a terrific bargain.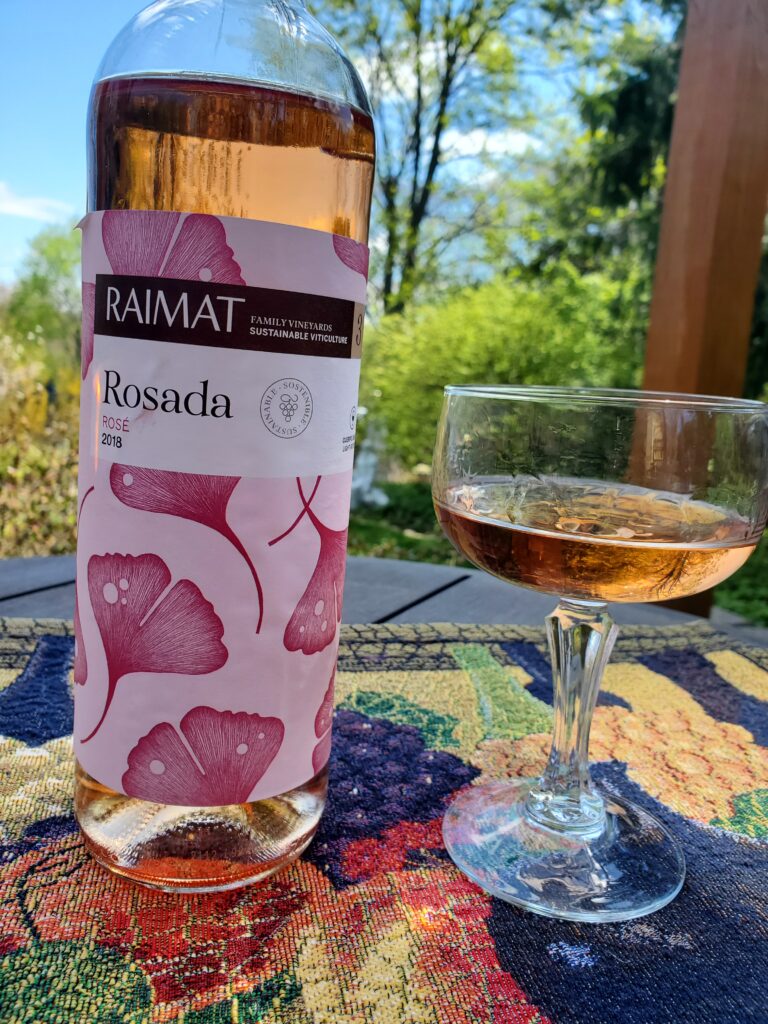 Raimat Rosada Rose` 2018, Spain, SRP $13.99 – There are many reasons for the rising popularity of rose`, and one is the blending of different grapes to create unique and captivating tastes. Raimat combines Cabernet Sauvignon (55%) and Tempranillo (45%). Both red grapes are vinified separately and  blended after fermentation. The proportions are based on the winemaker's preferences for aromatics and flavors. Raimat is intense on both counts, filled with notes of wild flowers and red berries. It is light-bodied, easy to drink, and crisp enough to enjoy with a variety of foods, especially tapas, pasta, seared tuna, salmon, and rice dishes.
Raimat is both a name of the winery and a viticultural subregion of the Costers del Segre appellation in western Spain. The winery is known for its pioneering work and eco-friendly farming methods. In 1914, Manuel Raventos planted more than 7,000 acres of vineyards in reclaimed desert land where he battled rabbits, mosquitos, and other pests. With modern equipment and Raventos' determination, Raimat became one of Spain's top wine producers. In 1988, an architectural wonder – a pyramid – was built inside the heart of the hills on the property as a modern-day winery.
Raimat was one of Spain's first producers to introduce screw caps on bottles as well as a rating system to identify each wine's intensity. On a scale of 1 to 10, Raimat rose` merits a 3.
.