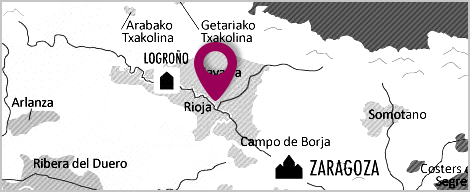 Tempranillo is one of Spain's noble red grapes – like Cabernet Sauvignon is to California – and famous for its great versatility with all kinds of food whether used in a blend or as a 100 percent varietal.
And since Spanish wines represent great value for quality and price, Tempranillo is worth getting to know. A savvy consumer can win big with family and friends by putting a bottle of Spanish Crianza or Rioja on the table.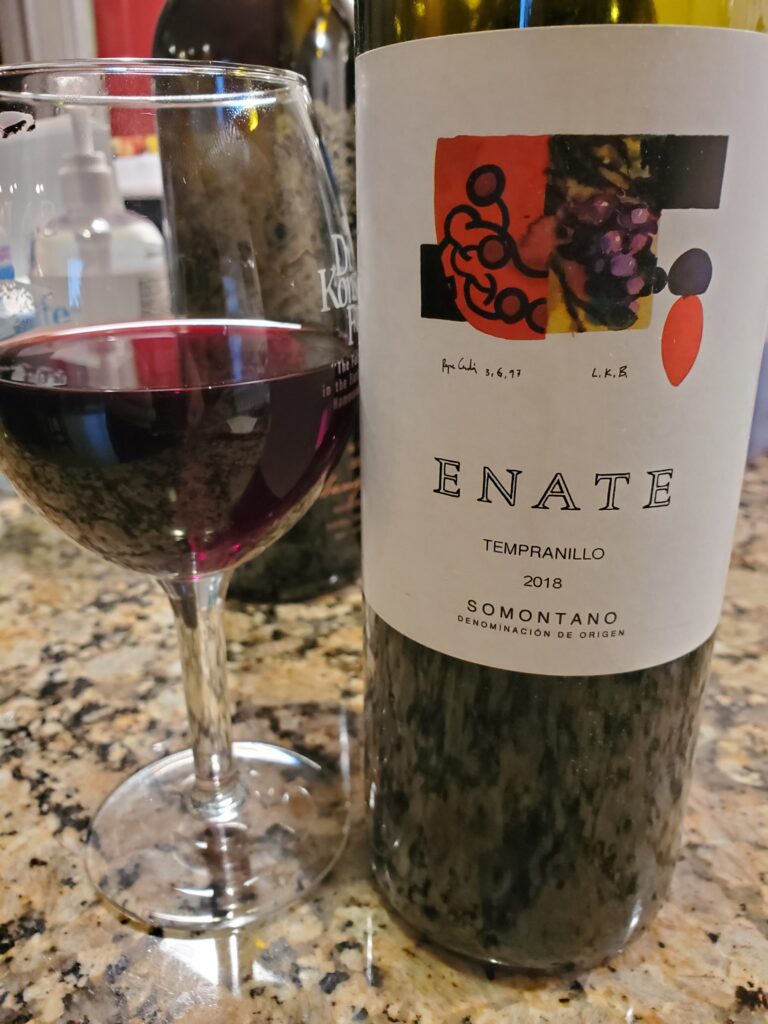 Crianza? Rioja?
OK, before I make a few wine suggestions, here's a simple primer on Tempranillo terminology from my friends at Wine Folly (www.winefolly.com/tips/tempranillo).
A Spanish wine labeled crianza has aged at least one year in oak barrels.
Rioja is a top wine-growing region in north central Spain that is famous for its Tempranillo-based wines.
A "Rioja Reserva" wine has been aged two years, with at least one of those years in oak. A "Gran Reserva" wine is aged two years in oak and three years in bottle.
Top quality Tempranillo wines can age for up to two decades when properly cellared.
Tempranillo grapes are dark colored (almost black), thin-skinned, high in tannins and moderate to high in acidity. A well-crafted Rioja wine is full bodied, and complex while offering a range of plum, strawberry, chocolate and oaky flavors,
Here are several worth tracking down where Tempranillo is terrific.
Enate Tempranillo 2018, Somontano, $10.99, abv. 14.5% – This wine comes from outside Rioja in Somontano, a county in northeastern Spain where vineyards grow in the foothills of the Pyrenees Mountains. Enate's take on Tempranillo is to eliminate the use of oak entirely. Fermentation and a brief aging are conducted in stainless steel tanks before Enate is bottled and released.
The wine I tasted was clean, fresh and expressive in red cherry and strawberry fruit flavors. A nice balance was achieved between the wine's bright acidity and high alcohol level. The finish was dry and extended with chalky minerality.
Overall, Eante is an easy-drinking wine and a good introduction to Tempranillo. Plus the price is a bargain.
Interestingly, Enate doubles as both a winery and museum of contemporary Spanish art. Enate wines feature a gallery painting on the bottle. A Pepe Cerda` watercolor fronts the Tempranillo.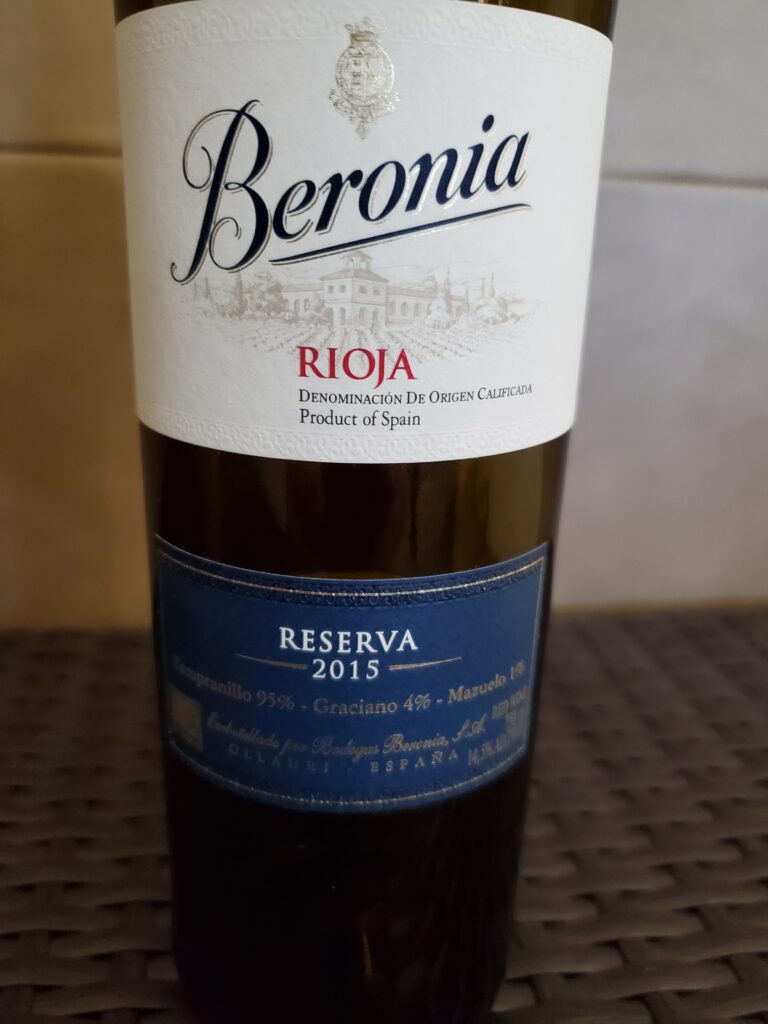 Beronia Reserva 2015, Rioja, $20, abv. 15.5% – Here's the real deal from the heart of the Rioja region. The winery, owned by Gonzalez Byass, is located in the high-elevation Rioja Alta region – one of the area's three wine-growing zones (Rioja Baja and Rioja Altavesa are the others). Beronia's vineyards grow in clay and chalky soils that add a mineral component to the wines.
A mix of Tempranillo (95%),  Graciano (4%) and Mazuelo (1%), Beronia Reserva exhibits incredible depth and rich, juicy flavors heightened by toasty spice notes. Beronia's elegant style can be traced to its pioneering use of French and American oak. Winemakers deploy a mixed barrel combination of French tops and American staves to deepen flavors, soften tannins, and enhance complexity.
Beronia Reserva is aged 19 months in barrel and 17 months in bottle prior to release.
I flipped over this dark ruby-colored wine. It's intense and luxurious. It's got a full-bodied frame and sweet, velvety tannins that work in harmony with savory black and cherry fruit. Layers of secondary notes – mint, cocoa, pepper spice – emerge mid-palate and lead to a dry, mineral finish.
According to the winemaker, Beronia Reserva will continue to evolve in the cellar through 2027. But why wait? I enjoyed it with a fillet mignon and baked potato, although hearty food pairings are endless for this energetic Rioja.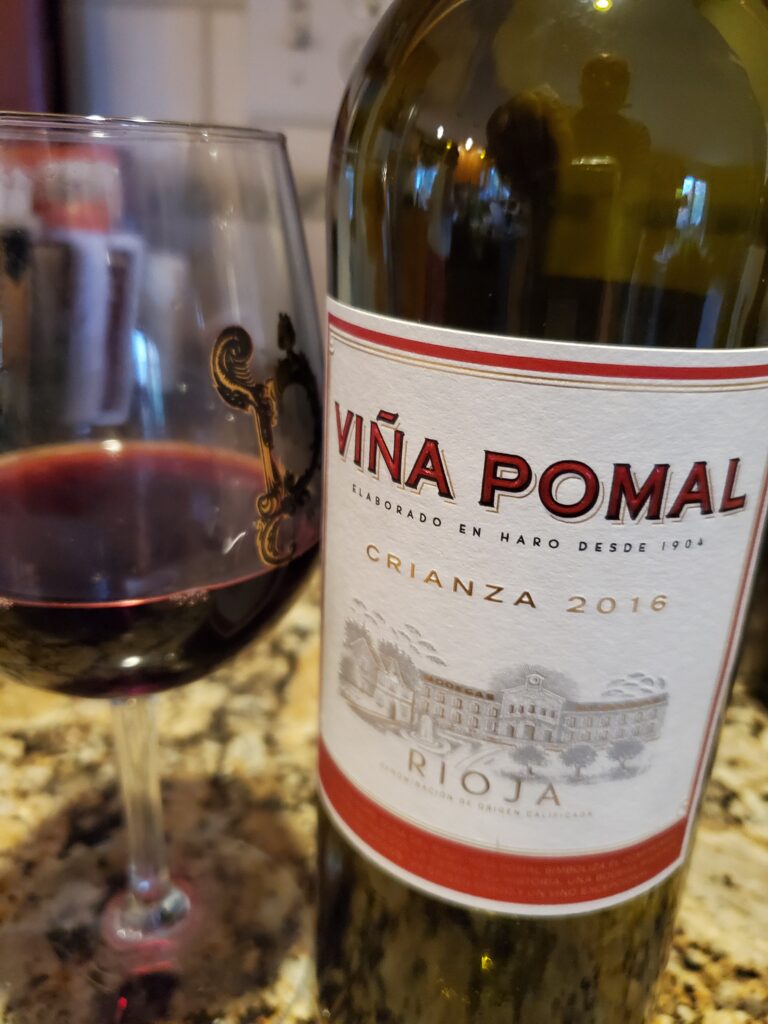 Vina Pomal Crianza 2016, Rioja, $17.99, abv. 14% – From the Rioja Alta zone, Vina Pomal Crianza is 100% Tempranillo and made in the traditional way: grapes are destemmed prior to crushing and the juice undergoes malolactic fermentation for two weeks. It is then transferred to American oak barrels (15% new) where it remains for 12 months – half the aging of Reserva wines.
Winemaker Mayte Calvo is known for creating smooth, supple, food-friendly wines and Vina Pomal succeeds in every category. Its dark garnet color is sprinkled with violet hues, with a scent of violets also arising in the aromatic floral profile. This is an appealing Rioja – well-structured and balanced to provide easy-drinking comfort with paella, appetizers, light pasta dishes, and chicken. Calvo suggests trying it with white fish plates.
When I sampled this wine in August it was extremely hot. I was grilling chicken breasts and charring peppers and peppers, so I put a 15-minute refrigerator chill on this Rioja and it delivered a delicious drink.