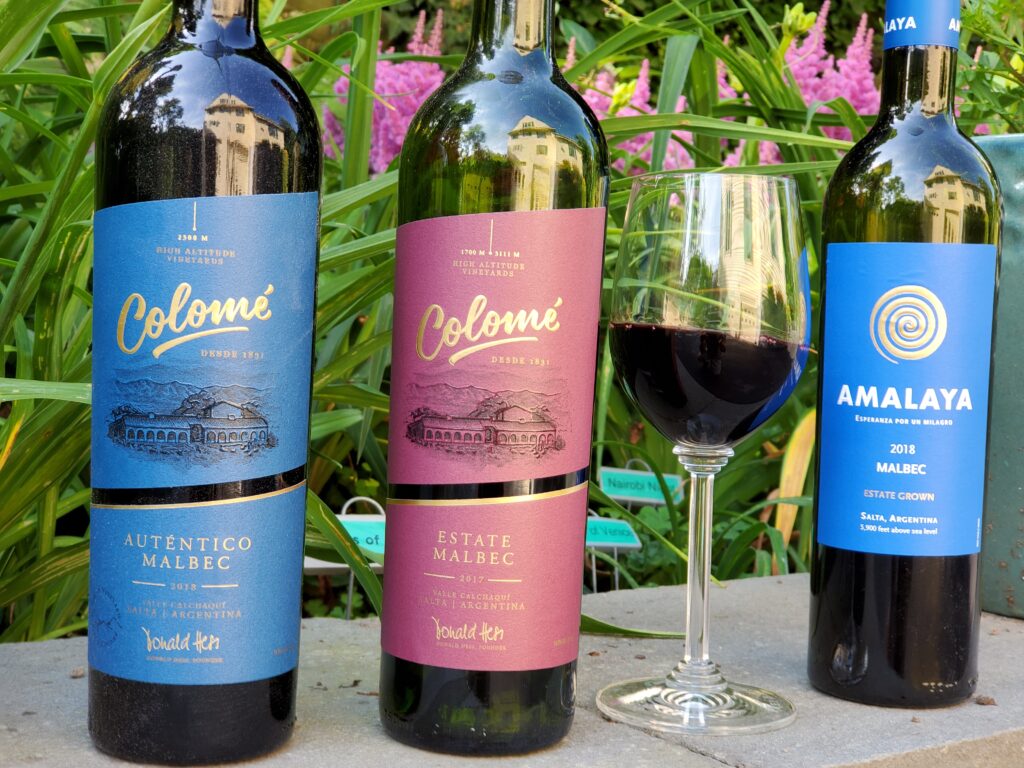 High-elevation Malbec?
I never knew it made a difference – that is until I tasted several wines from Bodega Colome` located in the Salata region, high in the Calchaqui Valley mountains of northwestern Argentina.
The winery's four estate, sustainably farmed vineyards start at 5,700 feet above sea level and rise at different levels to nearly two miles high in the Andes Mountain range. Each tier brings diverse soils, unique mesoclimates, and distinctive character to Malbec vines, some of which were planted 100 years ago.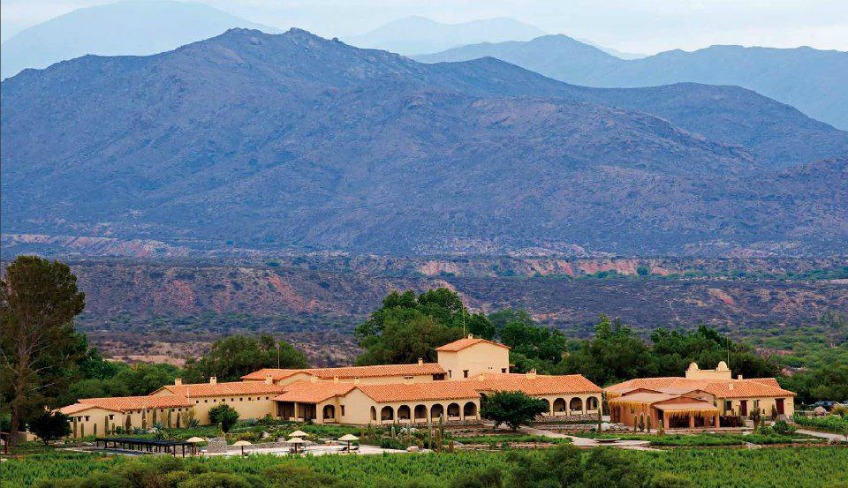 Altura Maxima owns the title of being the world's highest altitude vineyard at 10,207 feet above sea level. I imagine that on a starry night, a person standing among the vines can't help but feel part of both Malbec heaven and earth at the same time.
Founded in 1831, Colome` is one of the oldest producers in Argentina. Today, it has a strong connection to an iconic Napa Valley wine family – Hess Family Wine Estates launched by Donald and Ursula Hess in the 1970s.
Nineteen years ago, after scouting out new partnerships in Argentina, the Hesses settled on Colome`s hot, sunny, elevated terroir and purchased it. The Hess patriarch has since retired and turned over the Argentine enterprise to his daughter Larissa and her husband, Christoph Ehrbar. They now direct Grupo Colome`, which is the parent company for Bodega Colome` and a second winery, Bodega Amalaya.
In August, Grupo Colome` selected  Michael Mondavi's Folio Fine Wine Partners as its exclusive U.S. importer – thus forming another iconic Napa Valley tie.
No doubt you'll be seeing more of these high quality Malbecs on store shelves in the months ahead. Both labels are presently available at New Hampshire Wine & Liquor Outlets and Total Wine.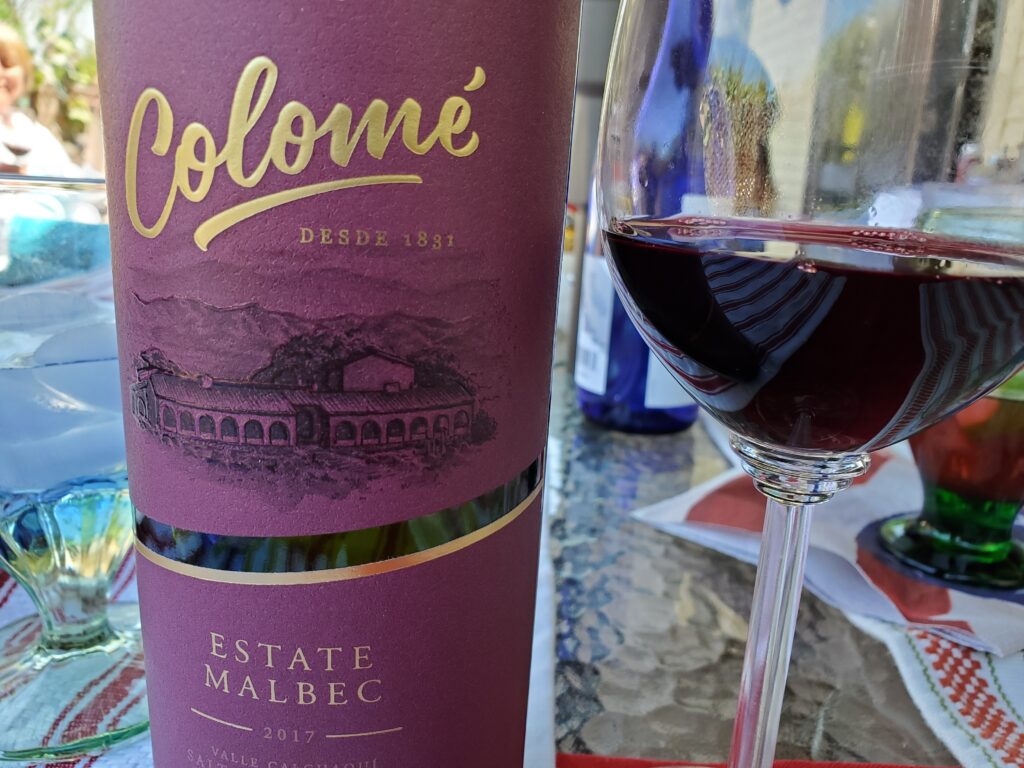 Colome` Estate Malbec 2017, $26.99; abv.14.9% – Grapes from all four estate vineyards are blended to make this dark purple, enticing, elegant wine. According to winemaker Thibault Delmotte, the separate vineyard contributions are as follows:
La Brava, 5,700 feet, intense and ripe fruit;
Colome`, 7,545 feet, complexity and weight;
El  Arenal, 8,550 feet, elegance and freshness;
Altura Maxima, 10,207 feet, floral and mineral notes.
It's amazing that Malbec can taste this good considering the vines grow in poor soils and  semi-arid, desert conditions. The secret lies in the high elevations. They deliver soothing, cool night-time breezes to pacify the long, hot, sunny days. Temperature fluctuations range 20 degrees between day and night. Plus, snow melt from the mountains is collected in reservoirs and used for irrigation.
Colome` Estate Malbec is aged 15 months in French oak barrels and six months in bottle. It's velvety smooth with plenty of full-bodied, black fruit flavors and oaky spices. For a high alcohol wine, there's a seamless balance with its bright, food-friendly acidic core.
Wine Enthusiast rated this wine 92 points; Wine Advocate, 91 points.
 Colome` Autentico 2018, $30, abv. 14.5% – A lush single-vineyard Malbec from the Colome` site located at more than 7,000 feet above sea level. No chemical fertilizers or preservatives are used in the process, nor does the fermented wine see any oak barrel aging.
Winemaker Thibault says the wine represents a true expression of Malbec – "authentic" as the name implies.
When I first tasted this wine, my tongue felt like it could wrap itself around the jammy, black purple liquid. It was soothing, smooth and intense in cherry and blackberry flavors. Layers of black pepper and licorice spices added to its overall complexity. Once again, Thibault has created a very harmonious, impressionable wine that endures well past the mineral finish.
Wine Enthusiast rated it 92 points.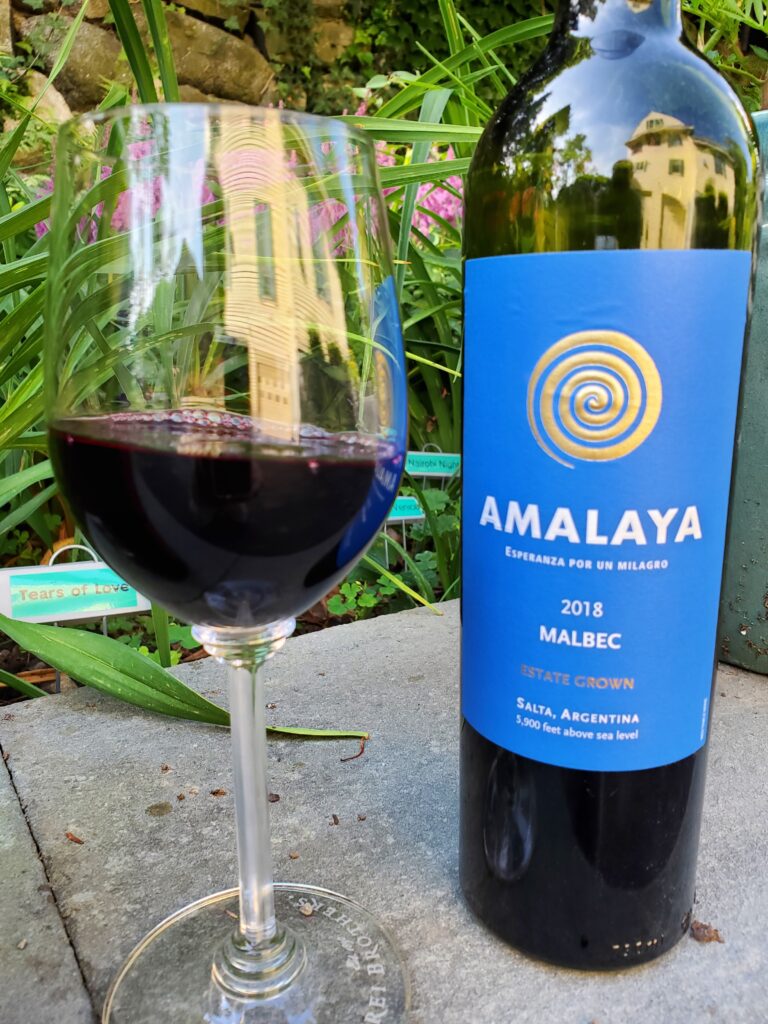 Amalaya Malbec 2018, $16; abv. 13.9 percent – Bodega Amalaya is a modern winery  located in Cafayate, Salta, that crafts seven wines from two high-altitude vineyards – Las Mercedes and San Isidro. Both are sustainably farmed and subject to bright, extended sunshine and wide day-night temperature swings.
Amalaya translates into "hope for a miracle" and signifies the cry of early pioneers who planted vines in the high, desert-like soils and waited for the grapes to appear. Underground reservoirs discovered 200 feet deep below the surface, and snow melt from the mountains helped make the "miracle" happen.
Amalaya Malbec is fermented and aged in small concrete vessels. The result is a ripe, fresh, fruity wine that exhibits crisp acidity and a smooth, buoyant frame.
For every-day drinking, Alamaya Malbec is an appealing, excellent value choice. We enjoyed it with a meat pizza and green salad.
Wine Enthusiast rated this wine 91 points.