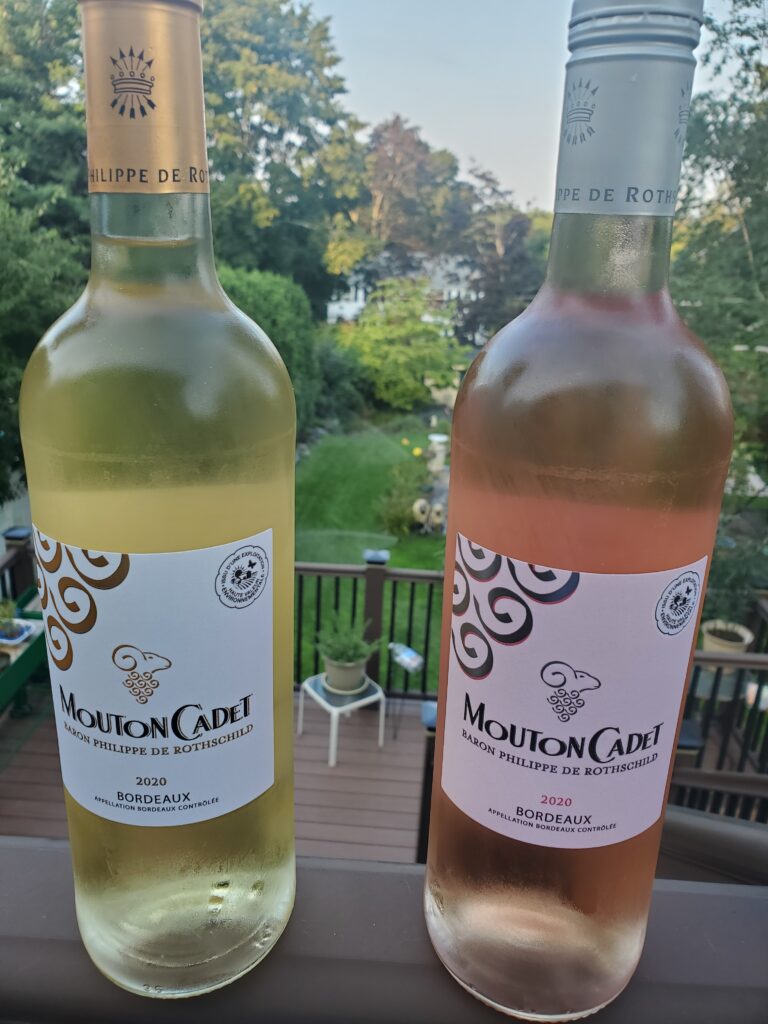 Mouton Cadet Bordeaux Blanc and Mouton Cadet Rose`, from the house of Baron Phillippe de Rothschild, represent one of the best couplets since Cher and Sonny Bono. Ok, I might be exaggerating just a bit. But here are two inexpensive and quality wines from a famous estate that will surely extend good summer times into autumn and beyond.
While both wines sell for $12 a bottle, New Hampshire State Liquor & Wine outlets are tacking on a $2 discount on each purchase through the end of the September. I say stock up for the fall.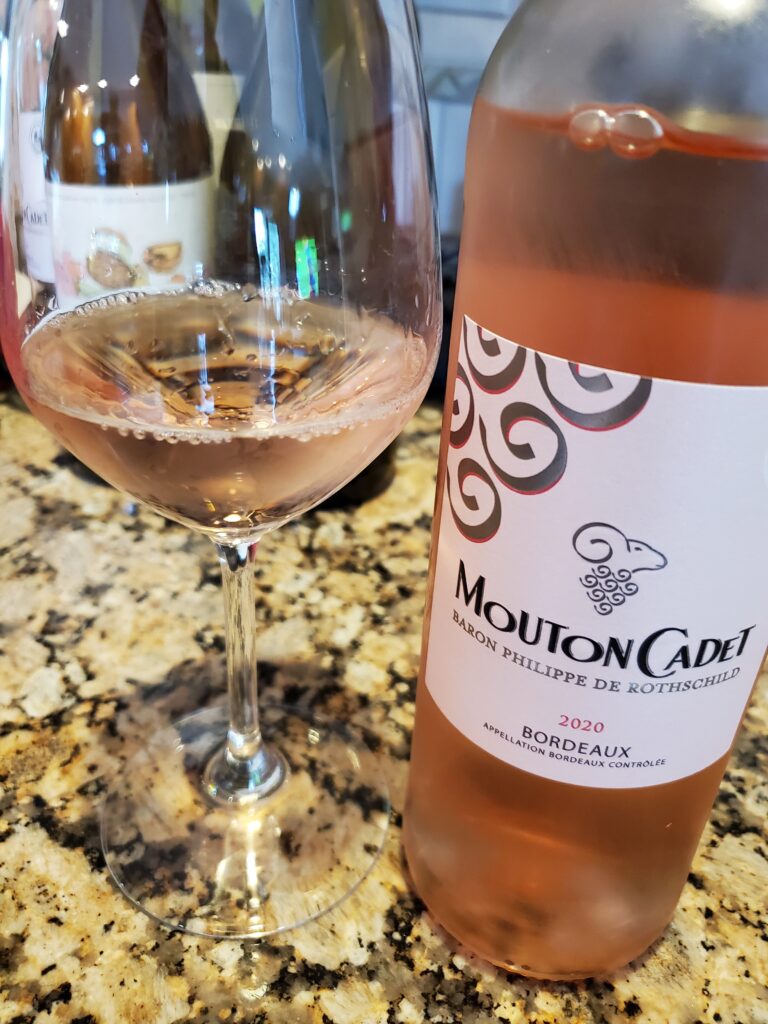 You don't have to be a wine snob to appreciate good deals – especially from France.
Why pay more to impress others with grand cru labels on the bottle when a bit of dash and flash – plus a bargain bonanza – is all you need to say "joie de vivre"?
Most rose` wines are now being crafted for longer staying power, and French producers are among the best at adding a longer life to these light, pink-colored, refreshing wines. My point is that rose` can be consumed all year round, for any celebration.
The 2020 Mouton Cadet Rose`(12.5% abv.) checks in with a rosy Pink Panther color. It's a Bordeaux blend of three grapes – Merlot (77%), Cabernet Franc (16%), Cabernet Sauvignon (7%) – that delivers a refined taste of tart cherry and strawberry with a grapefruit spritzer-like boost. I detected a mild tangerine fragrance on the nose. You can pour this with confidence on the patio or at elegant dinner parties.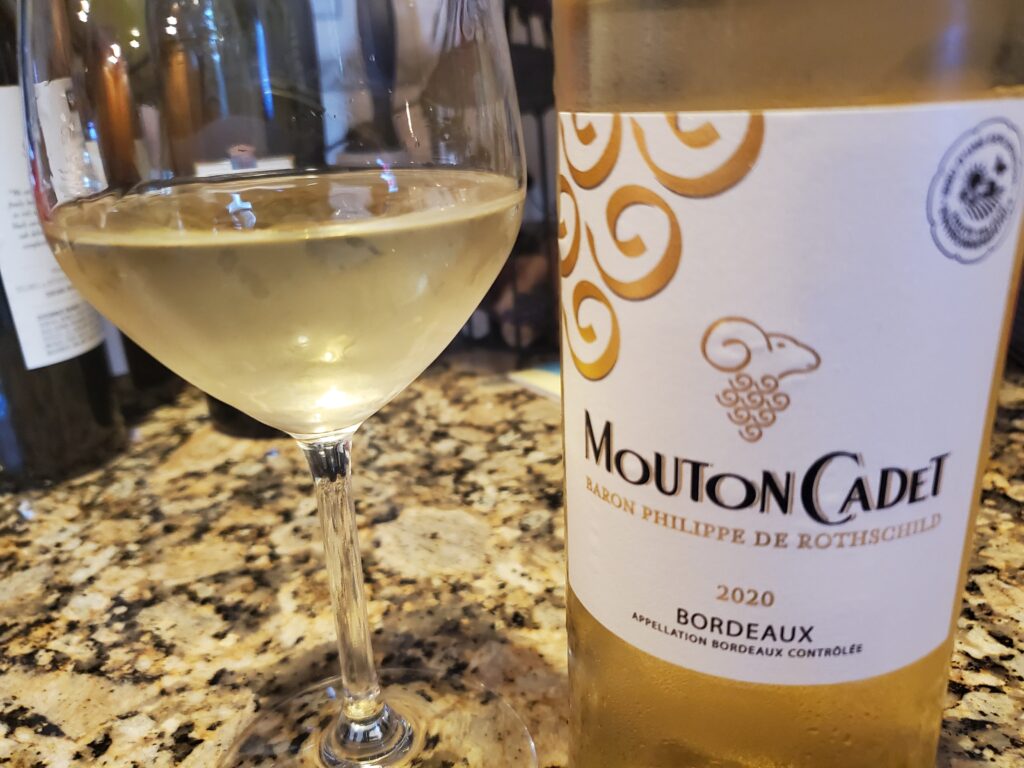 As for the 2020 Mouton Cadet Bordeaux Blanc (12.5 abv.), it's got the class of a championship steeplechase horse and makes a big jump on the palate with delicious and interesting flavors. Eyeball the color the first: pale yellow with a "buttercup hue", says the winemaker's very trustworthy notes.
The blend of Sauvignon Blanc (76%), Semillon (22%) and Muscadelle (2%) is not something most wine drinkers taste everyday – unless you live in France or western Europe. It's worth a new adventure to try it, especially if Sauvignon Blanc's grapefruity and deep acidic core is not necessarily your fancy. This blanc is beneficent. Semillon and Muscadelle grapes are unique  "boosters" to the right blend, adding refinement and fragrance, respectively, and here they achieve softness and complexity to Sauvignon Blanc's citrusy fruit flavors.
I really liked this Bordeaux blanc wine. The texture was smooth and inviting, while citrusy flavors of lemon and lime, nectarine and cushy peach yinged and yanged with every long sip and swallow. The finish is bright, mouthwatering and blissful.
Viva la France!