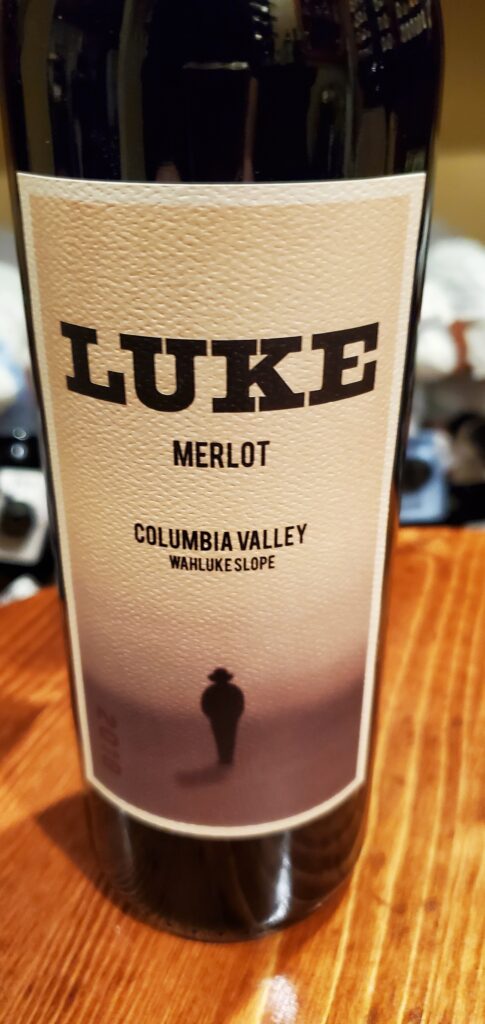 Here is my first wine update column for InsideLowell.com.
These are wines I've tasted personally and consider high in quality based on their price and category. In other words, they are good deals, especially if you can act on the listed price where the wine is being sold. (The listed price is at the store of origin. If no store is listed, the wine is widely available at most outlets at the suggested retail price (SRP) or less.)
Remember, it is always a better deal if you buy in volume when discounts on 6- to 12-bottle purchases are offered. For example, the New Hampshire State Liquor & Wine Outlets offers 15% off on 12-bottle purchases, even if you mix-and-match. Other stores offer similar deals.
This column will be updated with new wine finds on regular basis.
WINE OF THE WEEK
Luke Merlot 2019, Wahluke Slope (WS), $18.99 – Get this while it lasts. Wine Spectator (WS) named it to the magazine's Top 100 Wine List of 2022, giving it the No. 69 slot and a 92-point rating. Red fruits, licorice and dark chocolate excite the senses. The Wine ConneXtion in Andover carries the brand at the listed price, but recently sold out its allotment. A determined search for this gem is well worth it. The winery's website (www.winesbyluke.com) says there's still has a limited quantity on hand at $25 a bottle. If you're shut out, try the Luke Cabernet Sauvignon (90 points, WS) which is available in N.H. stores for under $25.
WHITE WINES
Ravines Wine Cellars Gewurztraminer, Finger Lakes (NY), $20.99 – This lovely, aromatic and perfectly spicy wine is from a top producer and fits with all T-Day meals. The winery also produces a worthy dry Riesling, now on sale in N.H. for $17.99.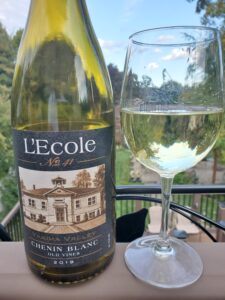 L'Ecole No. 41 Chenin Blanc Old Vines, Yakima Valley (WA), $17.99 – A distinctive, expressive wine that melds apple, peach and pear notes on a crisp frame. Rated 91 points by Vinous wine critic Owen Bargreen. Buy in N.H.
King Estate Pinot Gris, Willamette Valley (OR), $18.99 – From America's largest biodynamically farmed vineyard estate (1,000 acres), this Pinot Gris reigns with pure taste and smoothness.
Eroica Riesling, Columbia Valley (WA), $17.99 – Mouth-watering acidity combine with energetic lime and honeyed orange in this truly unique American wine.
LaBelle Winery Riesling Semi-Sweet, Amherst (NH), $17.99 – The American Dream lives on at Amy and Cesar's winery and restaurant in the woods where estate wines are the toast of New England. Buy in N.H.
Trump Chardonnay, Monticello (VA), $16.99 – Crafted by award-winning winemaker Jonathan Wheeler, this Blue Ridge Mountains white is no gimmick and offers abundant Virginia charm to a Gold-Medal-winning Chardonnay. Sold in N.H.
Bogle Phantom Chardonnay 2020, $13.99 – A good example as to how an "oaked" wine can lend creamy flavor and texture to a Chardonnay without obliterating the apple and pear fruit tastes. Featured on our second InsideLowell.com wine podcast. Get it at the Wine ConneXtion.
Rombauer Vineyards Chardonnay, Carneros (CA), $37.99 – Silky, rich and elegant,  French pastry chefs must marvel at the wine's incredible, complex notes of creme brulee and pie crust.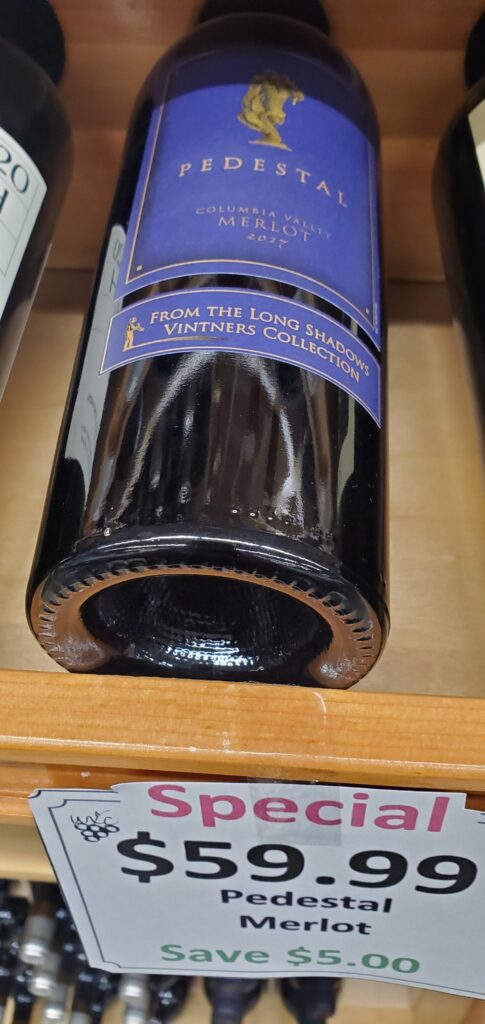 Chateau Montelena, Napa Valley, $70.99 – The wine that outshone the French Burgundy Crus at a 1976 competition, it inspired a best-selling book (The Judgment of Paris), an entertaining movie ("Bottle Shock"), and put Napa on the global map. Nothing's ever been the same – just better!
RED WINES
Pedestal Merlot, Walla Walla (WS), $59.99 – Influential Pomerol winemaker Michel Rolland capture's Merlot's magnificence from the Columbia Valley in this prized gem from Long Shadows Vintners Collections. Pedestal is exquisite on every level. (My No. 1 pick for the holidays.) While Pedestal (SRP: $70) is reserved for Long Shadows club members, special allotments get distributed to certain U.S. stores. Currently, the Wine ConneXtion has six bottles of the 2017 vintage (93-95 points) in stock at the listed price.
Earthquake Zinfandel, Lodi (CA), $24.99 – Zinfandel's history in this country began in Boston, in 1830, when it was first sold off a foreign ship. It soon became a California vineyard staple. Michael David Winery's Earthquake is devastatingly plush on the palate, bold in dark fruit expressions, and loaded with sweet vanilla spices on the finish. Get it in N.H. at the above price, a $4 discount.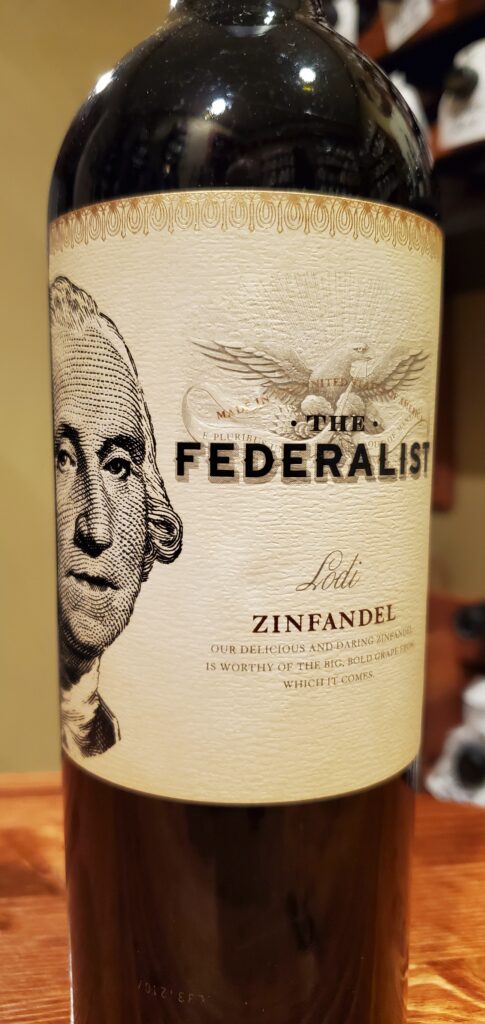 The Federalist 1776 Zinfandel, Lodi (CA), $15.99 – By George, this robust Zin is loaded with red berry fruit, peppery spices and less oaky than the above version. A good bottle for burghers, pizza and Mexican fajitas – beef, chicken and/or shrimp.
Villa Antinori Toscana Rosso 2019, Italy, $16.89 – I don't know how Costco does it, but this Sangiovese-based wine – rated 91 points by James Suckling – is selling at a steal price, $2 less than N.H.'s best offer. The grapes used in this savory, succulent red are sourced secondarily from the same vineyards used to craft Antinori's prestigious Solaia ($425) and Tignanello ($150). A gift from the wine gods!
Angel's Ink Pinot Noir 2020, Central Coast (CA), $17.99 – N.H is selling this at a $4 discount from the suggested retail price, so it won't be around long. Angel's Ink was featured on the premiere Grapefully Yours Wine Podcast that is now airing on InsideLowell.com. It's fragrant, savory, mouthwatering and fun to drink. Sold in N.H.
Escudo Rojo Reserva Cabernet Sauvignon, Chile, $16.99 – From Baron Phillipe de Rothschild's winery in the Andes Mountains comes this incredibly priced Cabernet Sauvignon (93 points) that delivers rich blackberry and plum fruit flavors on a silky frame. There's also an Escudo Rojo Chardonnay. Both are sold at the Wine ConneXtion.