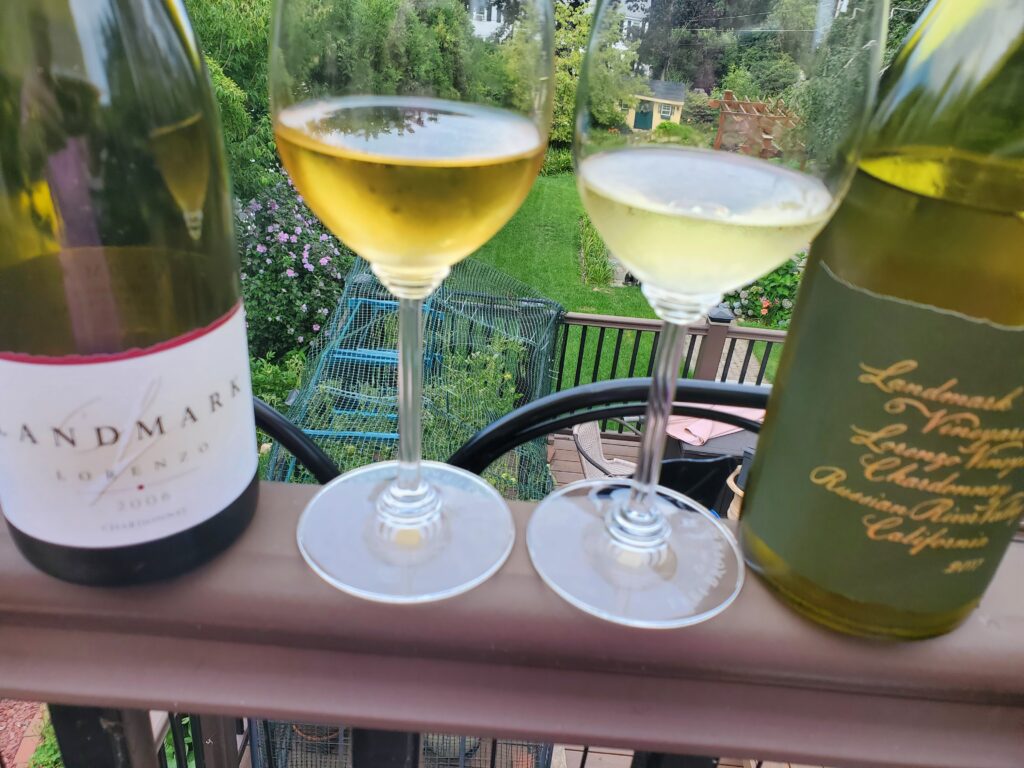 I never gave much thought to drinking aged Chardonnay made in California, believing that French vintners from Burgundy had a monopoly on the terroir and grapes conducive to crafting such outstanding, long-lived whites.
The good news is I was wrong – and happily so.
In early August, I was among a dozen wine and food writers who participated in a virtual tasting seminar hosted by Landmark Vineyards winemaker Gregory Stach. The 90-minute presentation focused on exploring Landmark's premium single-vineyard Lorenzo Chardonnay from four separate vintages – 2006, 2009, 2015 and 2017.
Needless to say, I was nearly blown out of my chair several times. While all the Lorenzo Chardonnays exhibited impressive quality and traits, I was enthralled by the oldest vintages – 2006, 2009 – for evolving into beautifully structured wines of captivating complexity.
It also became clear that Landmark Vineyards, under Stach's viticultural tutelage since 2001, is very adept at producing a Lorenzo Chardonnay that is consistent from year to year. These are all elegant and well-balanced wines. They exhibit expressive fruit, creamy texture, and just the right touch of aging in new and used French oak.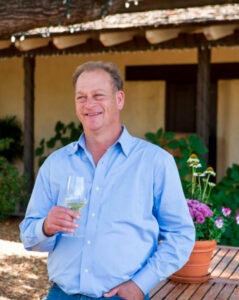 Lorenzo Chardonnay sells for $55 a bottle retail, but is available at a discount if purchased direct from the winery (www.landmarkvineyards.com). The winery's entry-level Landmark Overlook Chardonnay sells for $23.99 and is a good starting point for those wishing to get familiar with the house's classic style.
Before discussing the Lorenzo wines, here's some key background info:
Landmark Vineyards: The winery was founded in 1974 by a group that included Damaris Deere Ford, the great-great-great granddaughter of steel plow inventor John Deere. In 1989, Ford became the sole owner and acquired the present Kenwood location in Sonoma Valley to craft premium chardonnay. Two years later, the flagship Landmark Overlook Chardonnay was created. (Since 1995, LOC has earned a spot on Wine Enthusiast's annual Top 100 List eight times.)  The first single-vineyard Pinot Noir was released in 1995. Today, in addition to LV Overlook wines produced from multiple Sonoma vineyards, Landmark Vineyards crafts 10 single-vineyard Chardonnay and Pinot Noir wines.
Lorenzo Vineyard: One of the coldest, foggiest grape-growing spots in Sonoma's Russian River Valley, "Lorenzo" is the last Chardonnay site harvested each year by Landmark. "The fruit is really ripe and retains its acidity," says winemaker Stach. Lorenzo grapes are known for developing low pH levels which equate to higher natural acidity.
John and Phyliss Bazzano planted the seven-acre site in 1974 and named it after John's grandfather. The land which is dry farmed. The Bazzanos have been selling grapes to Landmark since 1995. Their "giant" Chardonnay vines, among the oldest in the valley, sit on 3-feet of clay and clay-loam soil. Stach describes the surface as "hard-pan …You can drive a DC-9 through it." The terroir yields distinctive minerality and "zippy" acidity to Lorenzo wines, says Stach.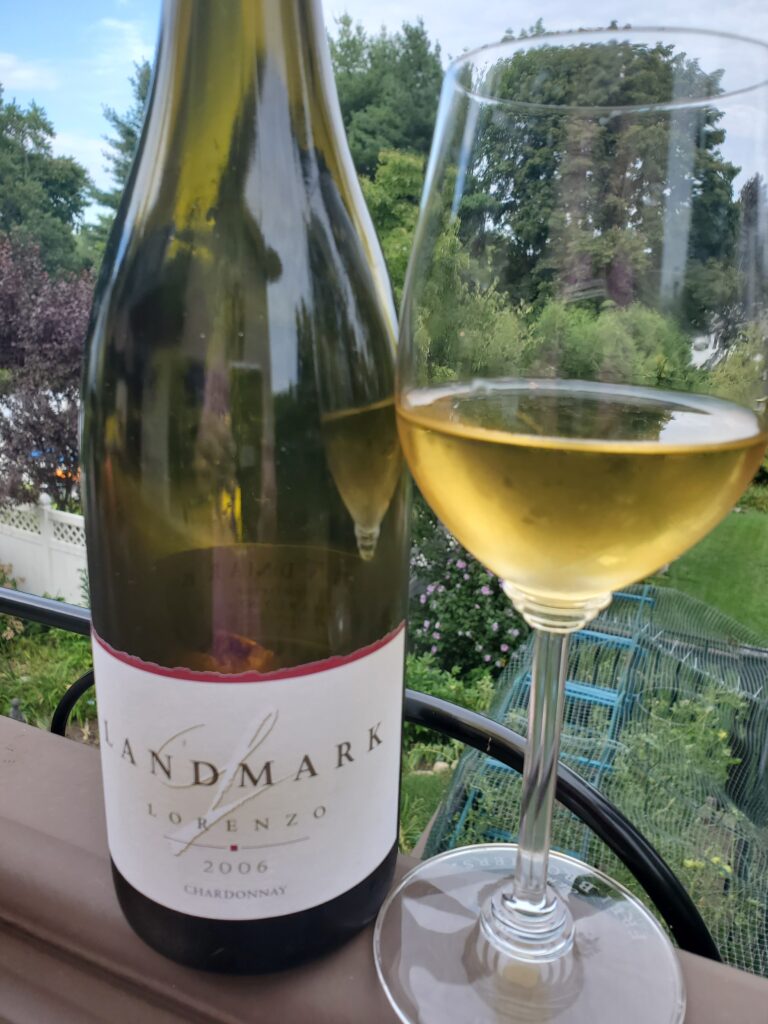 The Winemaker: Gregory Stach is a consummate professional with a simple winemaking philosophy: The finest grapes make the most elegant Chardonnays and Pinot Noirs. A self-described non-interventionist, Stach uses natural yeasts and French oak for top results. He is renowned in the industry for creating wines of great depth, balance, and consistency.
2006 LV Lorenzo Chardonnay – Stach says there's a negative "misconception in the market" about the ageworthiness of chardonnay – specifically U.S. versions – but this mature wine dispels any doubts. It's a precise Burgundian-style white with a rich California texture and taste. Three words come to mind: rich, opulent, round. Now 14 years old, Lorenzo's color has deepened impressively to a golden amber hue.
What smacked me was the fully-loaded, creamy mouthfeel that oozed subtle exotic flavors  and smoky minerality. Stach suggested an "apricot nectar" note. This Lorenzo, he said, was the product of a "hot vintage" and some botrysized grapes. Unfiltered – as are all Lorenzo wines – Stach said the 2006 vintage still exhibits very small lees in bottle adding to its texture and complexity.
In 2008, Vinous wine critic and editor Stephen Tanczer reviewed the 2006 Lorenzo (93 points). He termed it a "gorgeous wine that represents noteworthy value in the high-end chardonnay category", adding that it "reminded me of a wine from Coche-Dury" in Cote de Beaune.
Now here's something to think about for Lorenzo loyalists: Research revealed that Tanczer once reviewed the buttery, complex 2005 Coche-Dury Corton-Charlemagne Grand Cru ($5,833) and rated it 98 points.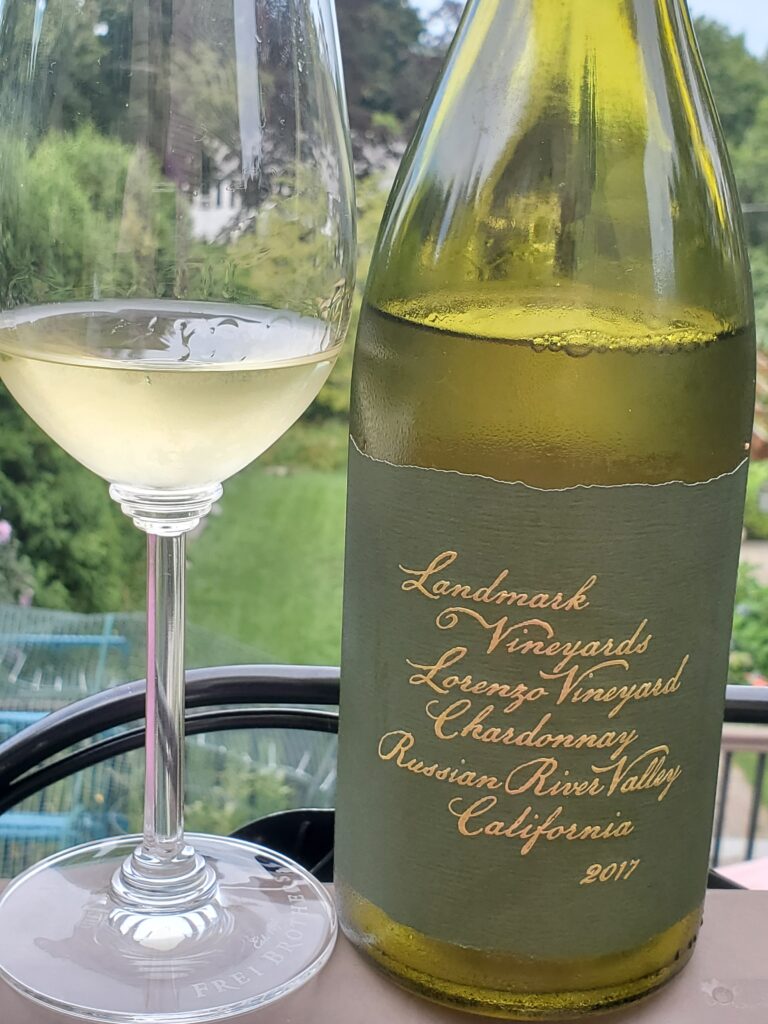 2009 LV Lorenzo Chardonnay –  Judging the Lorenzo 2006 versus the Lorenzo 2009 reminded me of the 1978 Triple Crown races between Affirmed and Alydar. Affirmed won all three championship races by a neck, a head, and one length, respectively, to earn horseracing immortality. Alydar, on the other hand, became history's greatest footnote as the next best thing to a champion.
That said, picking one older wine over the other is like splitting hairs. In my book, either  Lorenzo could be Affirmed on any given day.
By comparison, though, Lorenzo 2009 expressed a buttery nose, fresher tropical fruit (naturally) and spicier secondary flavors. Stach mentioned a note of saffron. The wine's texture is both soft, rich and penetrating. The color is trending toward dark gold. Once again, Lorenzo's acidic core achieves harmony with all components (The average alcohol level of each of the four Lorenzo Chardonnays tasted was 14.2%).
According to Stach, extended batonnage (stirring of the lees) plays a key role in extracting Lorenzo's heightened flavors and texture. "We tend to do batonnage a little bit longer and less frequently," he said. The wine is stirred at length and then allowed to settle for several weeks.
In his Vinous review, conducted in 2011, Tanczer gave the 2009 Lorenzo a 93-point rating. "Develops a smoky character with air," he wrote, "and finishes with excellent clarity, length and mineral-driven persistence (that) …. should enable this chardonnay to age well."
2015 LV Lorenzo Chardonnay – The color is paler – straw gold with green highlights – and it's leaner and intense in citrus, pear and vanilla notes. Still, the 2015 has all the essentials of a classic, balanced Lorenzo Chardonnay. The satiny texture no doubt will gain in creamy complexity with years to come.
"We bottled around Christmas and I was thinking, 'Oh, we screwed up. It's not showing very well," said Stack. "But it takes a few years for Lorenzo to develop … the bones and structure are there."
Stach said 2015 was a drought year so the Lorenzo site produced a tiny crop.
From my standpoint, there's a lot to like about this "baby" Lorenzo. A bottle acquired now is destined to grow up with power and grace.
2017 LV Lorenzo Chardonnay – Grapes for the 23rd vintage of Lorenzo were picked almost a month earlier than usual – on September 15 – due to an overheated summer season. "I was very happy in 2017," said Stach. "We stayed ahead of the heat and picked early. The fruit was ripe and came right off the vine. The wines are really fresh because of that."
The wine is a pale lemon in color and vibrant. At present, there's more oak influence on the palate (aged in French oak, 35% new, for 14 months) which, as the wine ages, will recede and become integrated with all its lush ingredients, said Stach.
While Lorenzo 2017 is a desirable and drinkable chardonnay today, one has to expect the best is yet to come with more time in the bottle. I suggest purchasing two bottles – one to  taste now and the other to stash away in the cellar for 2-4 years.