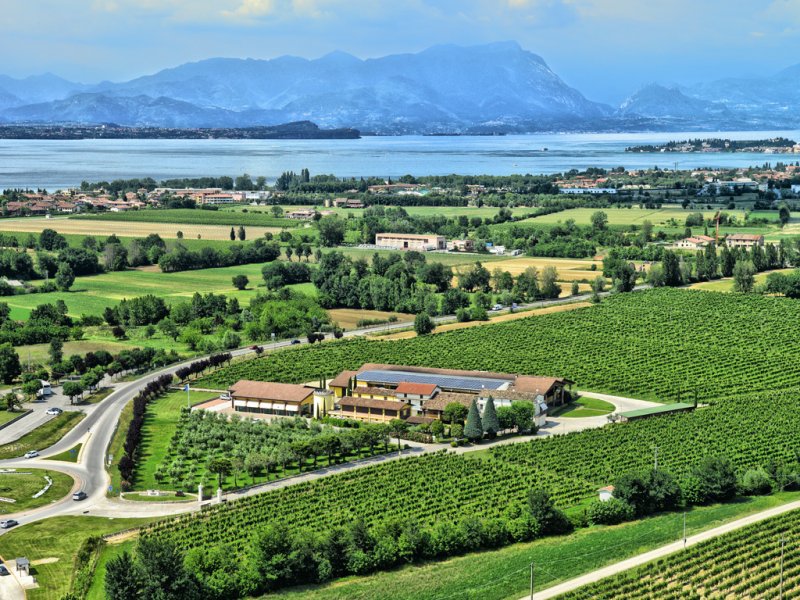 To taste the wonder of  Ca' Maiol Lugana white wine, you must first understand the beautiful place from which it comes.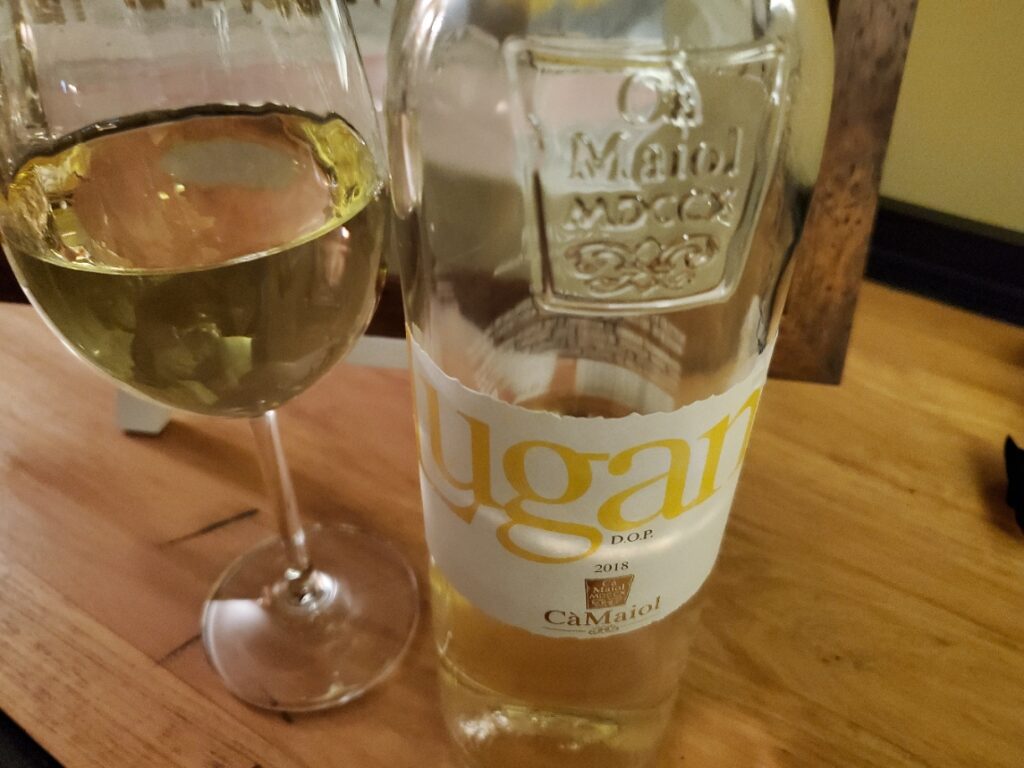 Desenzano del Garda is a small town in Lombardy, located on the southwestern shore of Lake Garda. It is a popular resort community offering beaches and boating on Italy's largest lake and sweeping distant views of the Dolomites. In the nearby countryside is located the Ca' Maiol estate, which was founded in 1967 was Walter Contato. This area is a special place of ancient farms and land carved out by Alpine glaciers which deposited rich nutrients in the limestone-clay soils. It is here where the high quality, native Turbiana grape – also called Trebbiano di Lugana – thrives.
The 2018 Ca' Maiol Lugana is 100 percent Trebbiano di Lugana. It is as bright and fresh as the bottle's yellow label bearing its name. The wine opens with a delicate perfume of white flowers and yellow apple, followed by a full-bodied texture and wonderful citrus and apple tastes. Vibrant acidity produces an energetic lift throughout. The finish is dry and extended by a bitter almond note.
I liked this white wine very much. It generates a seaside summer effect and screams for a plate of chilled oysters or broiled sea scallops with a side of onion rings. If it could only pay my ticket to a cozy spot on Lake Garda's shoreline it would be a perfect wine. That said, a glass of Lugana transported me to an imaginary time and place that was most spectacular and warmed a wintry evening.
I picked up my bottle of Ca' Maiol Lugana at the Wine ConneXtion in North Andover for $12.99. It's also available in New Hampshire State Liquor Outlets and other local retain wine stores.