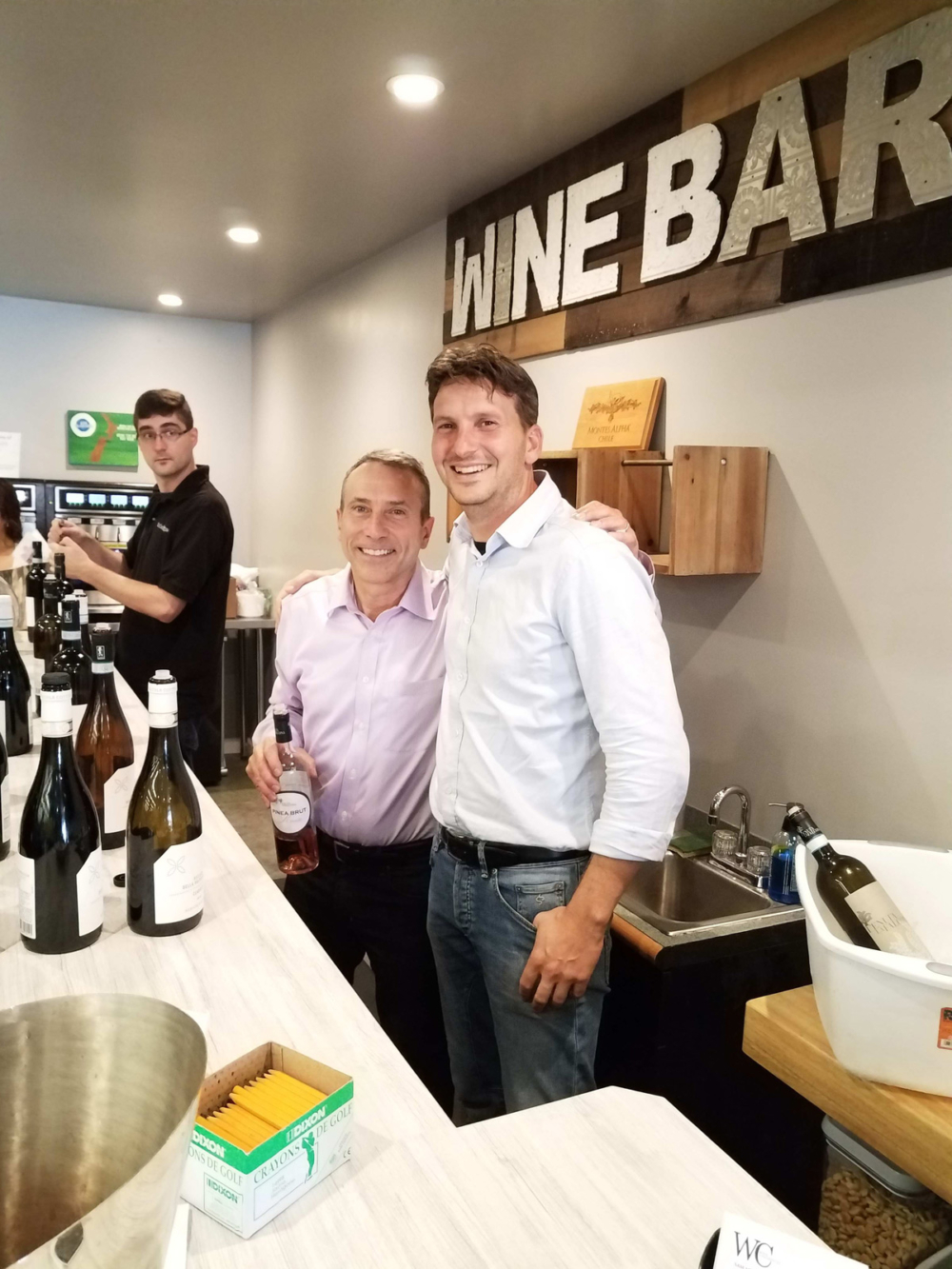 Bruno Cottini is a fourth-generation family winemaker at Agricola Cottini, and he wouldn't have it any other way.
"I knew from the first time my father sat me down in a tractor I would be doing this," said Cottini, 33. "I love working with my family, in the fields, turning the grapes into wine. Even when I went to school, I knew there was only one job for me."
It's true in Italy that la famiglia comes first, and Bruno works side by side with his father Sergio and siblings Giorgio, Laura and Michelle, in the family's two small vineyards — Agricola Cottini in the hillside of Valgatara and Tenuta La Falcona near Lake Garda.
It's a beautiful spot, in the province of Verona — the home of star-crossed lovers Romeo and Juliet.
The Cottini family's operation is small, but its the smallness that makes it so unique.
Sergio, the family patriarch, has set a high standard for quality — relying on time-tested traditions and sustainable farming techniques. Each vintage produces distinctive traits to the Valpolicella wines — Classico, Ripasso, Amarone, Recioto — because little manipulation takes place in the production process to change the terroir's influence.
"The Cottini family grows their own grapes and watches over all the operations," said John Maisano of Bacchus Imports. "These wines are unique every year because there's no chemist to make them taste consistently the same (as the big companies). The weather, the land, the grapes make the wine and that's the Cottini legacy."
Maisano has been importing Cottini wines for two years. A former career consultant for KPMG, Maisano basically launched his importing business to help small, family-run operations get their wines into the U.S. market.
"You won't find Cottini wines at Trader Joe's or Total Wine. They've got a limited production. They're good and priced right. People are very happy when they can purchase a bottle," said Maisano.
On Saturday, Maisano helped Bruno Cottini pour six wines at a public tasting event at the Wine ConneXtion in North Andover. It was Cottini's last stop on a two-week trip to the United States, his first.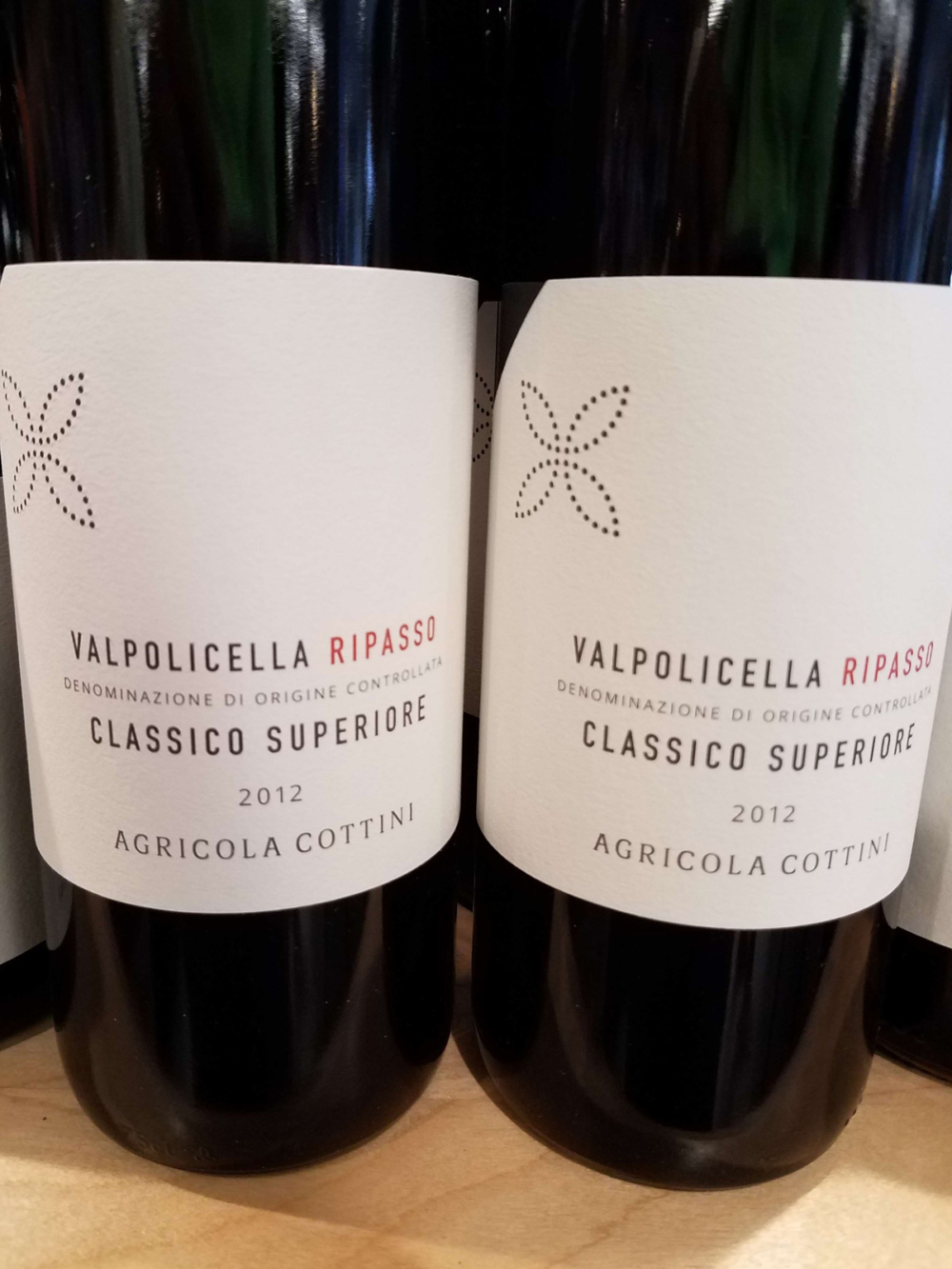 "I am very pleased with the reaction to the wines," said Bruno. "They are made with purpose and our style. No one tells us how to do it. We take pride in giving our best and now it's good we can share it here, in America."
Overall, the tasting crowd expressed appreciation for Agricola Cottini's portfolio — and especially the prices.
The following wines are now available at the Wine ConneXtion.
Tenuta La Falcona Bianco 2015, $12.99: An inventive blend of five varietals — Garganega, Trebbiano, Pinot Bianco, Chardonnay, Toci Fruilano — it's refreshing, tasty and delightful. Tropical fruit flavors throughout.
Tenuta La Falcona Cavrine Rosso 2013, $12.99: In my mind, this was the best surprise of the tasting. The Rondinella-Sangiovese combination yields soft layers of herbs, dried cherries and spice. Good lingering finish.
Valpolicella Classico 2013, $14.99: We're stepping up in weight — fuller mouthfeel and penetrating flavors — and the traditional Corvina, Rondinella, Corvione, Molinara mix delivers a bold profile and finesse. Think of drinking this with pasta smothered in ragü bolognese.
Valpolicella Ripasso 2012, $19.99: In the "ripasso" process the pomace of leftover grape skins and seeds from the fermentation of recioto (sweet wine) and amarone are added to the batch of Valpolicella wines for a longer maceration. This is called vinacce. The result is a less powerful wine than Amarone (which ages for up to four years), but still a red of great dimension and complexity. I loved this version. It was full-bodied, intense and juicy. This is my pick with Osso Buco.
Cottini Amarone 2009, $32.99: The grapes are picked and then left to dry like raisins on wooden slats — called gratticci — in open-air lofts. The dried grapes — high in sugar — are pressed and fermented to the point where all the sugar is eliminated by natural yeasts, creating an alcohol content of 16 percent and higher per bottle. The taste is luxurious, with a fruity snap that gives way to a dry, long and bitter finish (Amarone means "little bitter"). The Cottini version is elegant with a tinge more sweetness than most Amarones I've tasted. It's also lighter. Still, the traditional dark berry, anise and spicy flavors are all captured on a wonderfully balanced and structured frame.
Cottini Recioto 2014, $39.99: A quality, sweet, red dessert wine that definitely makes an impression. If you've never tried it, you are missing out on a unique experience. Only the Italians can make Recioto — and this one sings with cherry vanilla flavors and inspiration.