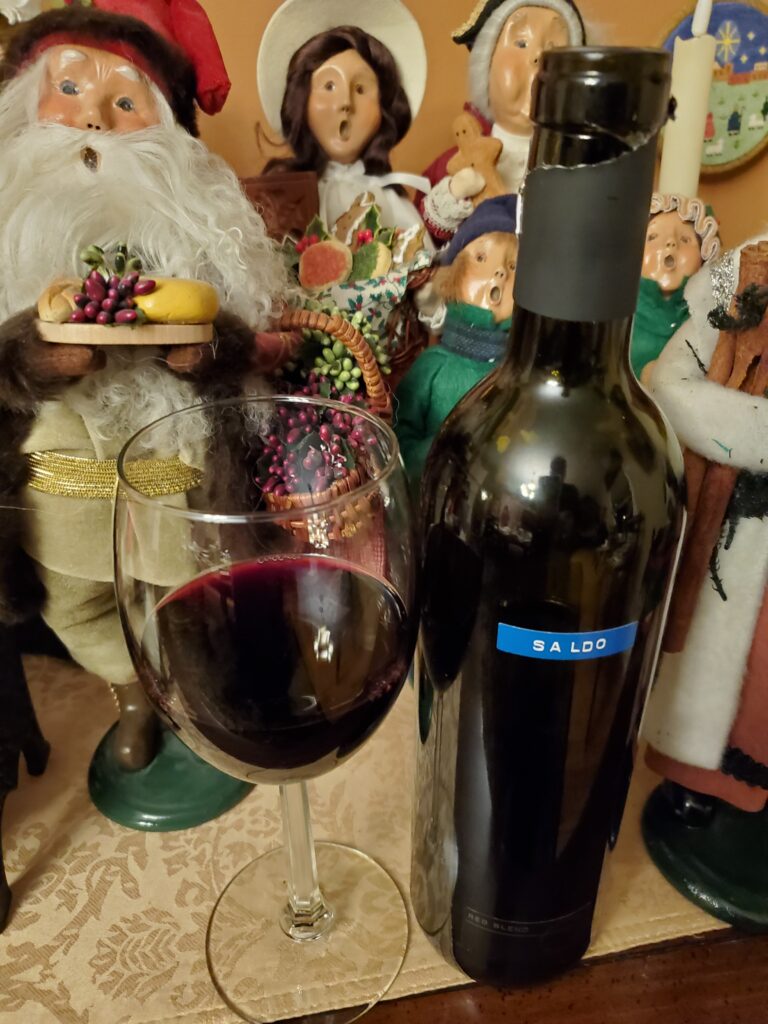 The Prisoner Wine Company (PWC) of Napa Valley has done it again.
It's created a new wine brand – Saldo – and all I can say is "Salute"!
Saldo hit the market in late September with two California red wines – a Saldo Zinfandel (red label) and a Saldo Red Blend (blue label) – and now they're here for the holidays and beyond.
Both retail for $32 a bottle from the winery, but Zin lovers can get a deal at New Hampshire State outlets for $26.99 through the holidays. (For the best online deal, the Saratoga Wine Exchange (www.saratogawine.com) is selling Saldo Red Blend for $24.90 a bottle.)
In Italian, Saldo means "I weld." In Latin, it means "here and there."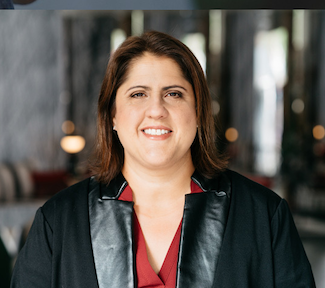 No matter the translation, Saldo makes a statement for "precision craftsmanship," according to Chrissy Wittmann, PWC's Director of Winemaker, who is joined in this venture by lead winemaker Todd Ricard.
I can attest to Saldo "blue's" fine structure and quality. I sampled a bottle recently and the red blend of Petite Syrah, Syrah, Cabernet Sauvignon and Zinfandel is power packed with dark fruit flavor. Most impressive, however, is that it exhibits harmonious balance for a wine that hits a 15.1 percent alcohol mark per 750 ml bottle.
Saldo is definitely a game companion for juicy sirloin steaks and filets, prime rib roasts, venison, and thick pork and veal chops. Its strong core also makes it a good match for barbeque ribs drenched in spicy sauces. Wowser!
I have yet to sample Saldo Zinfandel, which adds a touch of Petite Sirah and Syrah to the mix, and may do so sooner than later. The winemaker's notes make it very enticing to take a holiday romp to the wine shop:
"This dark ruby wine emits bold aromas of black licorice, black peppery cherry and baking spice. The entry is rich, full and scintillating, and the palate is mouthwatering and smooth with a hint of dark chocolate."
If Forrest Gump ("Life is like a box of chocolates …") drank wine, he'd probably stock a shelf with Saldo Zinfandel!
OK, so how does the Prisoner Wine Company continue turn out wines with magnetic appeal?
Some say it's the winery's marketing genius which combines creative brand names with provocative label art.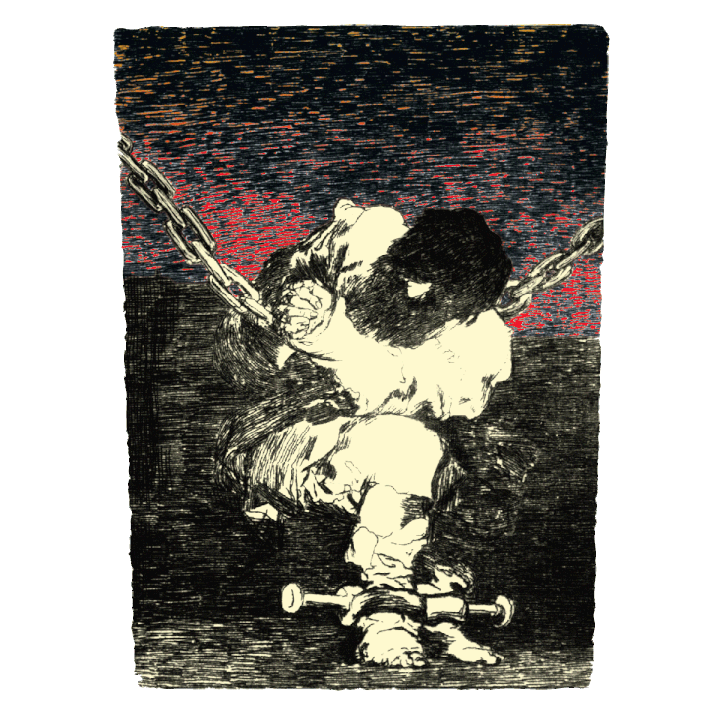 For sure, one of America's most popular and recognizable California blends is "The Prisoner". Nearly three decades ago PWC launched its landmark wine with a ground-breaking blend of  Zinfandel with Cabernet Sauvignon and a stirring work of art on the label – Spanish artist Francesco Goya's sketch "The Little Prisoner" (1807) which depicts the despair and suffering of a shackled inmate.
The Prisoner portfolio now includes about a dozen red, white and sparkling wines with intriguing names: Derange, Eternally Silenced, The Snitch, etc. (There's also a third brand, Unshackled, which presently offers a Cabernet Sauvignon blend and a white blend.)
Still, the quality of the wine eventually outweighs the messaging. Consumers like consistency from vintage to vintage and PWC delivers good, premium products at fair prices.
And quality, of course, begins with the grapes.
At PWC, Wittmann and her team select the best fruit from more than 100 northern California growers who orbit the Napa Valley winery. Zinfandel, which immigrants first brought to the state in the Gold Rush years of the mid-19th century, famously flourishes in the Lodi, Amador and Dry Creek regions where old vines produce sumptuous fruit.
In contrast to The Prisoner and Unshackled brands, Saldo is understated when it comes to labeling. All that appears on the bottle is a small, piece of colored tape bearing the "Saldo" name – red tape for Saldo Zinfandel and blue tape for Saldo Red Blend.
Minimalist and yet magnetic.
Against this sparse and brooding bottle backdrop, however, there is a complex, dark-colored wine that lights up the senses: full bore black berry aromas and taste, velvety texture, and spicy, dry finish.
Saldo Red Blend may be "blue" on the label but it's purple-lishous throughout.
.