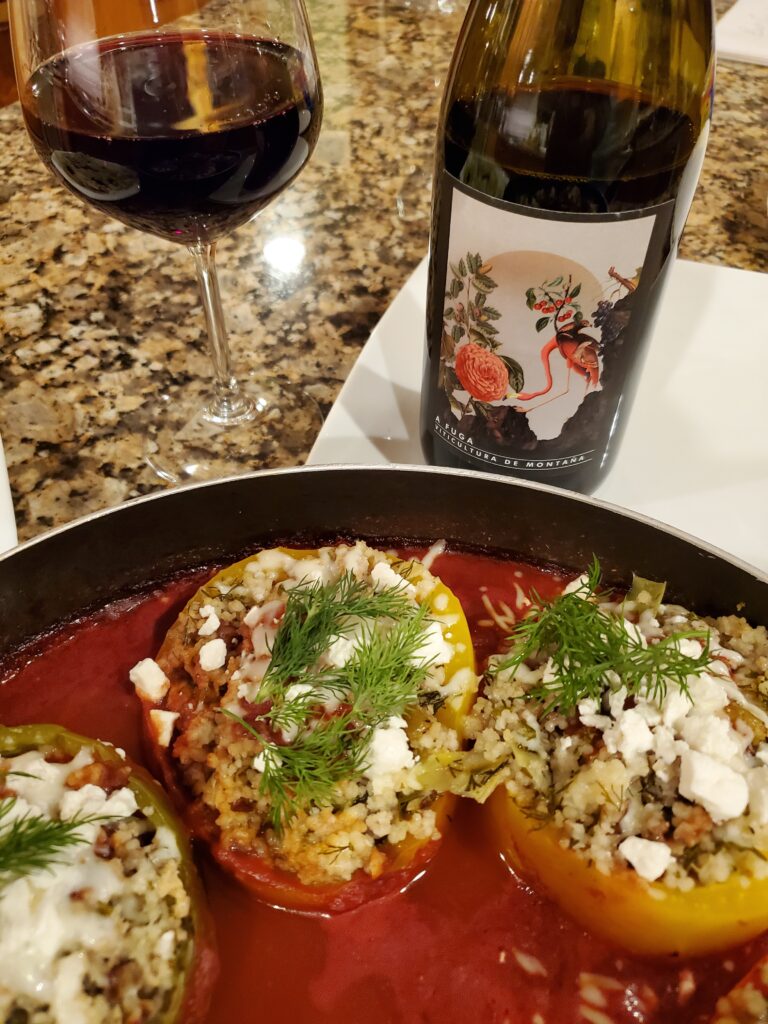 It was love at first sip. That's the best way to describe my initial taste of Mencia, a red-grape used to craft fresh, fragrant, delicious wines from the Galicia region of northwestern Spain (Mencia is also made in Portugal). The Ribeira Sacra district is emerging as Spain's "hottest" new wine-growing region, and A Fuga Mencia, made at the Moure family's Abadia Da Cova winery, is one of the reasons.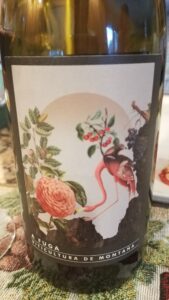 The terroir here is rugged – steep, terraced, mountain vineyards – and the viticulture is termed "heroic" because  work must be done manually ("viticultura de montana"). The vines, aged four decades or more, are planted in soils of granite and schist which add structure and minerality to the wines.
World famous oenologist Nacho Alvarez adds his expertise to each vintage as a devoted consultant.
A Fuga is a lively, refreshing, medium-bodied red that drinks like a pinot noir. It's fragrant, juicy and smooth on the palate. Bright red fruit flavors mix and mingle. It's a versatile food wine with chicken, pizza, burghers, pork and Spanish tacos. I imagine that you can chill this for a few minutes in the fridge on a sizzling hot day and it would be excellent with cheese and appetizers.
We enjoyed it at home with with big, roasted red and green peppers stuffed with lean pork and rice, sprinkled with feta cheese and doused with a red tomato sauce.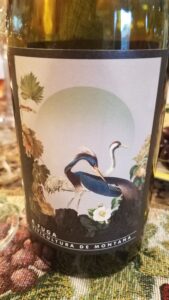 A Fuga costs less than $15 a bottle and can be obtained through its importer, Cynthia Hurley French Wines (www.cynthiahurley.com) of West Newton.
There's also an A Fuga Bianca ($15) that is similarly interesting in all aspects. A blend of three classic grapes – Albarino, Godello, Treixadura – the pale yellow-colored wine releases intense tropical fruit notes on a clean, supple frame. It's 13 percent alcohol – slightly more than the red (12.5%) – and structured to last 3-5 years if cellared properly. If you desire a temporary change from Chardonnay, A Fuga fits the bill but beware: its Spanish complexity could win a permanent place on your year-round palate.
Also, check out the beautiful designer artwork on A Fuga's bottle labels depicting the local landscape and wildlife.