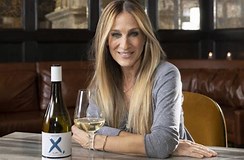 Life goes on – at home – and I'm not going to let the COVID-19 outbreak get me down.
First, I want to express my gratitude to all the medical personnel and first responders who are on the front lines during these difficult times and helping the nation's coronavirus victims.
Second, I send my prayers to all the law enforcement and local, state, and national government officials and workers who continue to do their jobs faithfully.
Third, I want to acknowledge my support for America's essential workers. These are the people who are stocking store shelves, preparing take-out meals, building ventilators and respirators, sewing masks, caring and taking care of the sick, and supervising vital efforts to ensure that everything keeps moving forward and in a positive direction.
Finally, I send my condolences and prayers to families that have suffered the loss of a loved one because of the coronavirus outbreak.
I am doing my part, sheltering at home, and writing about wine. Hopefully, you are adhering to protocols and ready to drink up – responsibly of course. Let's bring back a bit of normalcy to meal time, listening to music, or whatever else relaxes you with a good bottle of vino.
Here are three Sauvignon Blancs to hunker down with: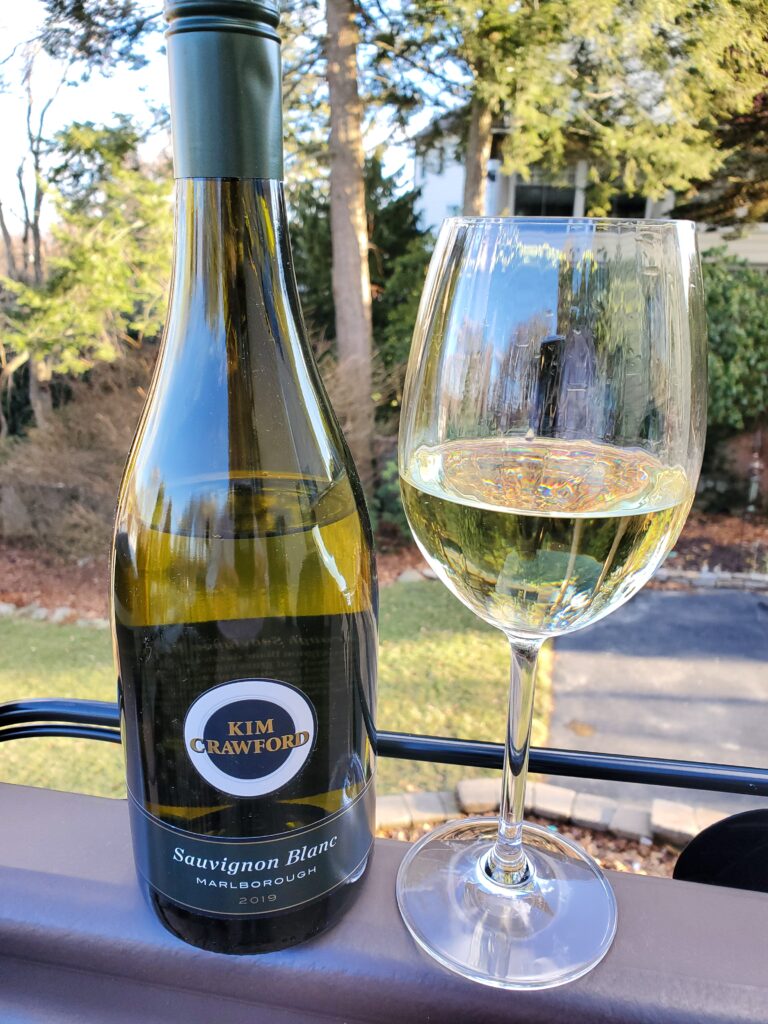 Kim Crawford Sauvignon Blanc 2019, New Zealand, SRP $15.99 – This sleek, citrusy, salivating white is Wine.com's No.1 selling Sauvignon Blanc and America's best-selling wine from Kiwi-land.  This new release is fresher and brighter than ever. Think pink grapefruit and lemongrass. The smells were the first things that popped into my head when I poured this Marlborough magic into a glass. Aromatically, KM is an olfactory exotic fruit bomb. Yes, production has ramped up over the years since Kim and Erica Crawford sold their small but growing enterprise to a big conglomerate for millions of dollars, but increased volume hasn't hurt the wine a bit under winemaker Anthony Walkenhorst's direction. There's 12.5% alcohol by volume in this bottle and an electrifying jolt of citrus acidity. Everything's balanced. The result is a clean, crisp Sauvignon Blanc with incredible mouthwatering flavors. You can drink KM with almost any seafood plate, including lobster and shrimp salads. It's a special treat with chilled raw oysters. It's also good at the end of long work day, when one sip can easily restore the zest in your life. KM is now on sale in N.H. outlets for $11.45 a bottle through the end of the month. If you want to elevate the experience, try Kim Crawford's Reserve Sauvignon Blanc ($21.99 in N.H.) which is made from hand-selected fruit grown in Marlborough's top coastal and valley vineyards.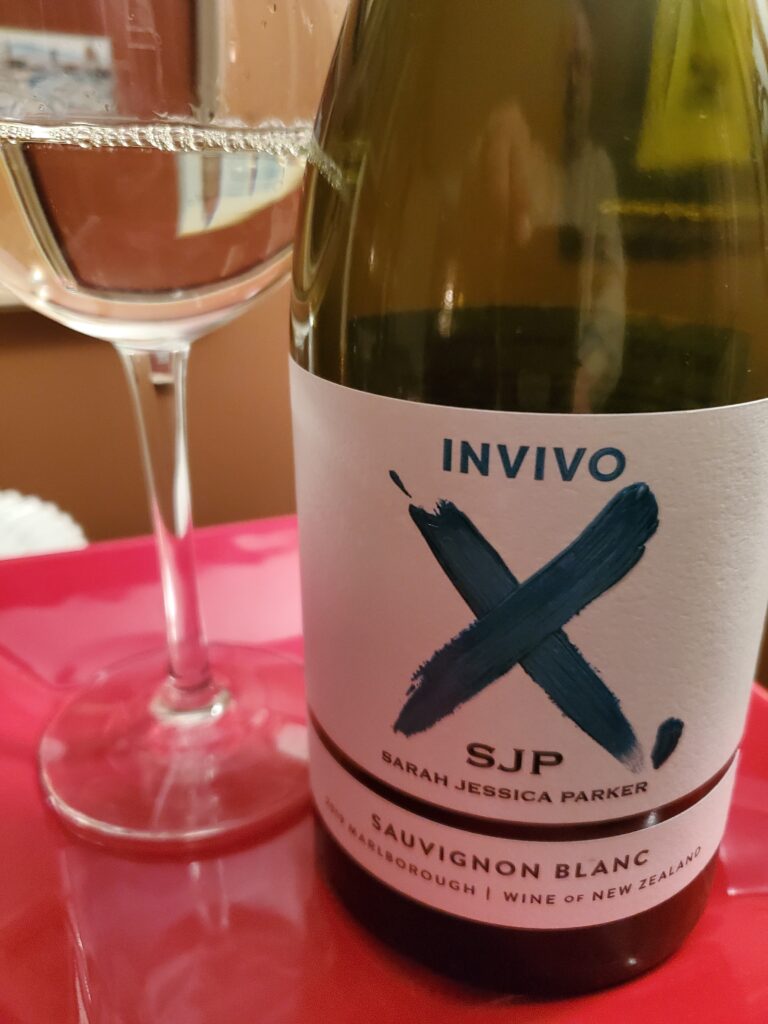 Invivo X, SJP Sauvignon Blanc, New Zealand, SRP $18-$20 – So here's a Sauvignon Blanc that's a collaboration between celebrity actress Sarah Jessica Parker and Invivo & Co. co-founders Rob Cameron and Tim Lightbourne. The latter pair traveled to New York City to perfect the final blend with Parker, a wine lover and the star and executive producer of the HBO hit show "Divorce." Parker also helped to design the "X" with a comma label (more on that later). Fruit for the blend is sourced from several Marlborough vineyards and the resulting wine – crafted by winemaker Cameron –  is heavy on grapefruit, honeysuckle and passionfruit. Its core acidity is at Level 8 on a 1-to-10 scale, so get ready to pucker up.  In all honesty, this new creation is pretty damn smooth and easy drinking. The Wine Goddess, my wife, gave it high marks for its exotic aromas and intense fruit flavors. It's definitely got appeal.
As for the "Invivo X," label, the comma directly after the "X" is not a typo but a personal email signature used by Sarah Jessica Parker. The wine made its debut in September 2019 and is available at Costco stores for $16.49 while supplies last. Invivo is planning to launch an SJP rose` from the South of France sometime in the spring 2020.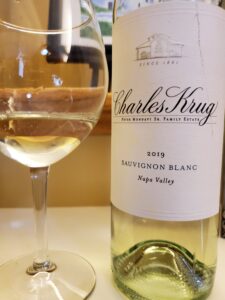 Charles Krug 2019 Sauvignon Blanc, Napa Valley, $SRP 19.99 – For those wishing for a Sauvignon Blanc that has juicy fruit and energetic, mouthwatering tension without the muscle-bound grapefruit and grassy traits, here's a refined version from Napa Valley's oldest winery. Winemaker Stacy Clark notes that an "even growing season" with relatively warm and dry weather produced smaller berries that yielded greater concentration. The pale yellow wine delivers white flower blossom aromatics with a touch of tropical air. There's good flavor balance on the front end, with ripe grapefruit, lime, and mango setting up a refreshing mouthfeel. The finish is uplifting, dry, and extended. We enjoyed this at home with Asian spring rolls and tuna and shrimp sushi. It's on sale now in N.H. for $17.99.