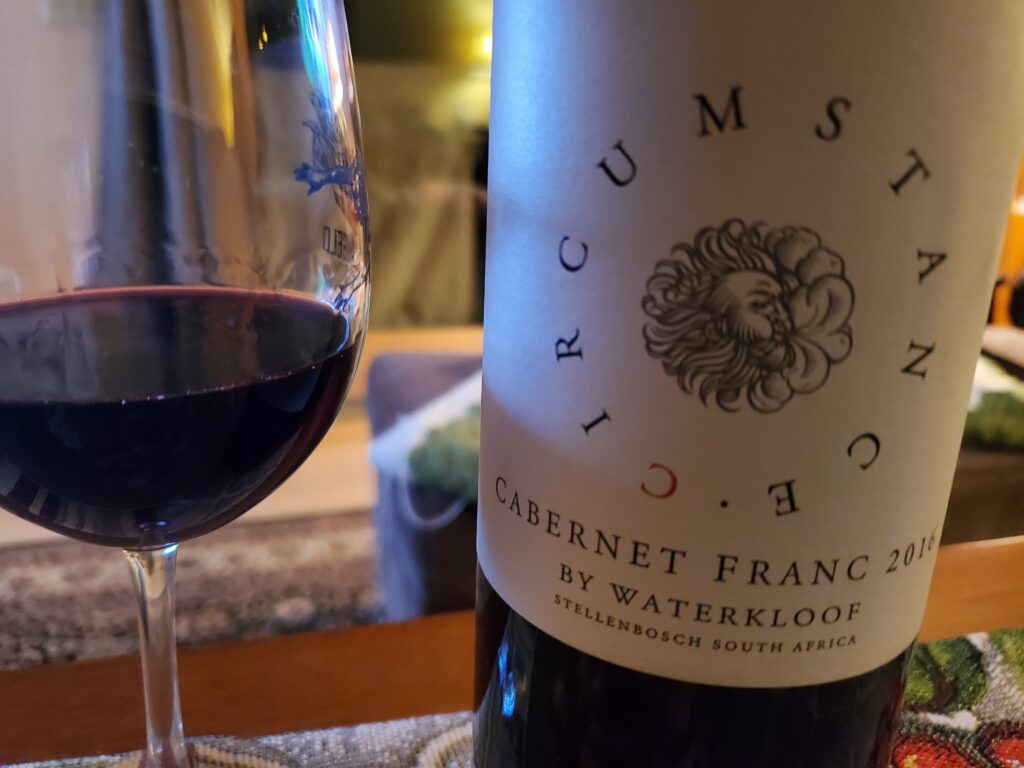 All across the globe the talk is about clean and renewable energy in order to save the planet.
What about clean and renewable vineyards that produce no-chemical, all-organic wines from sustainable farming methods?
They are sweeping the globe much to the delight of like-minded consumers.
Like screwcaps on bottles, wine drinkers are very adaptable. Quality, taste and price still matter in most purchasing decisions, but I regard well-crafted, "pure" wines as another advancement and enhancement.
Since COVID-19 struck every hemisphere nearly one year ago,  I've spent a lot of time at home reflecting on things and tasting different wines that I might not have had the chance to do so previously.
I've learned that the best vintners respect the land and pay homage to Mother Nature. They practice restraint in the vineyard, believing less human interference (chemicals, fertilizers, pesticides, etc.) preserves the natural order of things and leads to better outcomes. Adopting sustainable farming methods is one thing; setting goals to achieve the highest government biodynamic certification levels is quite another. It's a business and culture change that takes years and costs money.
Today, I am presenting two red wines from South Africa crafted under the sun, moon and stars with little human intervention. Each captures a natural expression of the grape and tastes wonderful.
If you disagree, send your complaints directly to Mother (or Daddy) Nature.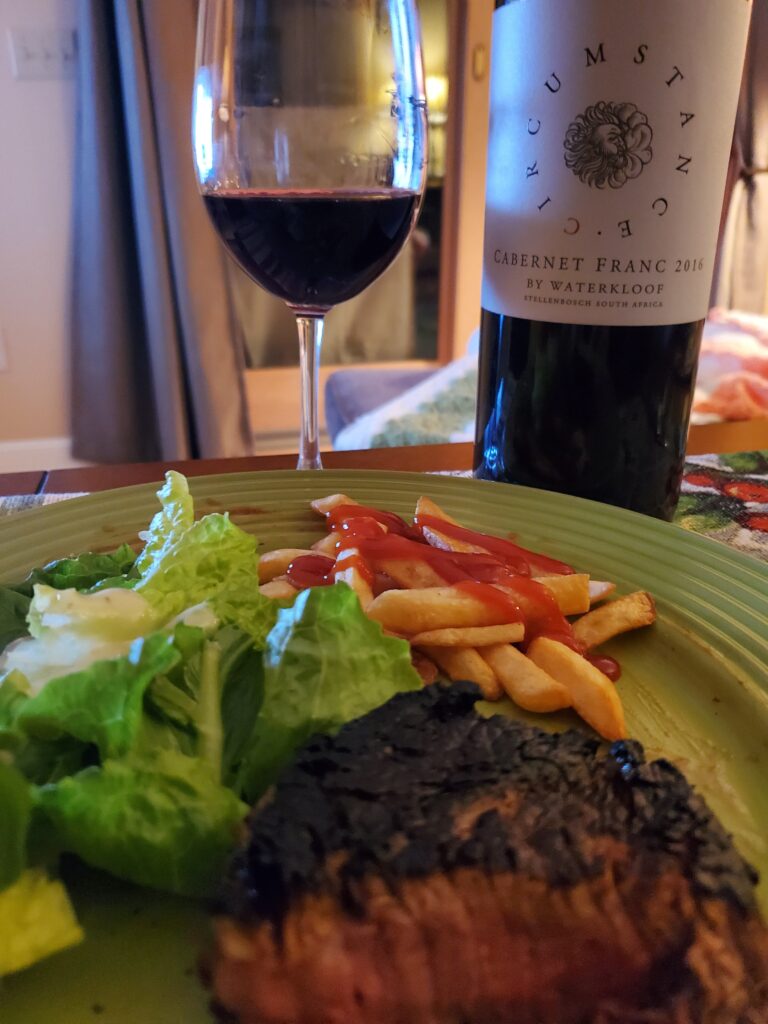 Waterkloof Circumstance Cabernet Franc 2016, South Africa, $26 (abv. 12.5%) – Cellar Master Nadia Barnard says "bottling nature" is the vineyard's goal year in and year out. With Farm Manager Christian Loots and his seven-horse team working the 52 "biodynamic" vineyard hectares (27 more are in "conversion" mode), Waterkloof adheres to a sustainable farming mission launched by founder Paul Boutinot in 2004. The winery achieved South Africa's biodiversity stamp of approval in 2014, a transformation that took five years to complete.
The sprawling estate sits on an "amphitheater bowl" of land (Schapenberg) located 3.1 miles above False Bay and the Atlantic Ocean in the Stellenbosch region. Under Boutinot's guidance, 50 percent of the total farmland is dedicated to preserving wild indigenous flora and fauna. Cows, sheep, horses, and chickens, etc., have a run of nearly 107 acres all to themselves.
It's a windy, sunswept site, captured in the "Circumstance" logo that appears on the bottle's label. It's a drawing of a man's face – the sun to his back – blowing the wind forward.
Cabernet Franc is the second most planted red varietal at Waterkloof (Mourvedre is No. 1). Because of the constant wind, vines are trellised and kept low to the ground. Decomposed granite and sandstone are primary components of the sandy soils.
There are nine wines in Waterkloof's "Circumstance" series. According to Cellar Master Barnard, they are all site specific wines and "defined by the circumstances" of terroir and the individual vineyard blocks in which the grapes were grown. She calls them "honest wines" influenced by soils, aspect, altitude, sun and rain. Grapes are hand-picked and hand sorted.
Waterkloof's Cabernet Franc is a gem from a purist's standpoint.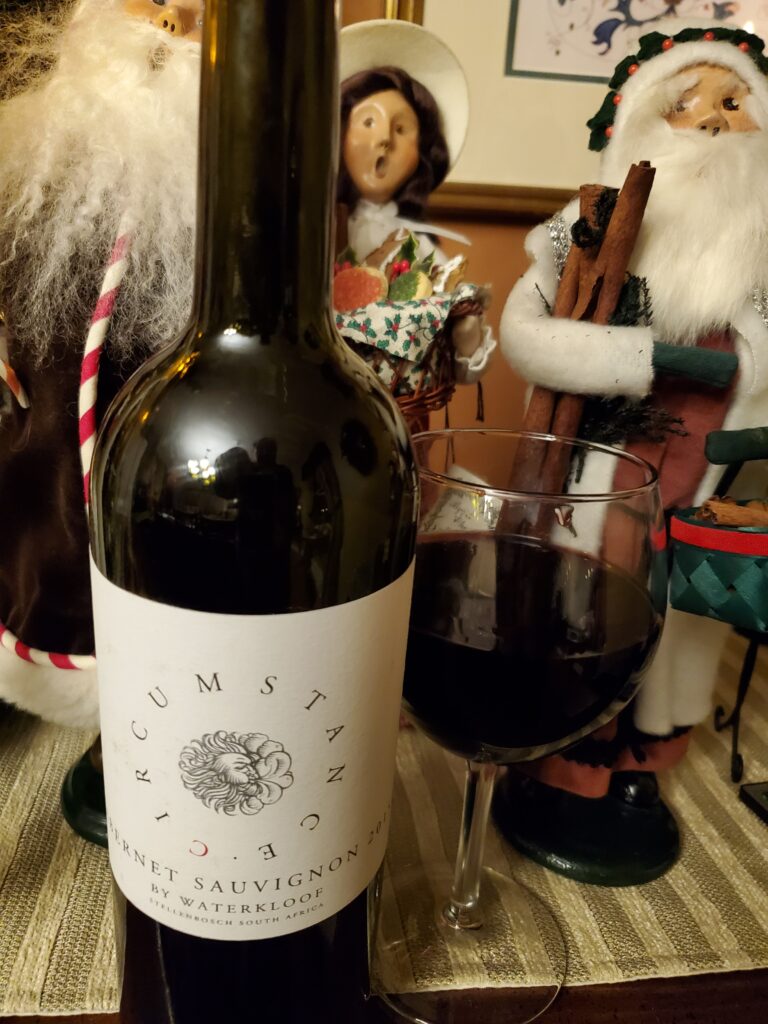 Natural fermentation, done in wooden vats, is started from wild yeasts on the grapes skins. The juice and skins remain in contact for 30 days to enhance color and tannins. The skins are then removed via gravity flow, and gently pressed. The wine undergoes malolactic fermentation in barrel and is aged 20 months in new and used French oak. The wine is neither filtered or refined.
Waterkloof's Cabernet Franc is impressional right out of the bottle: The smell of green bell pepper – a classic CF trait – is detected firmly on the fragrant nose, mixing with violets and dark cherry. The purplish-colored wine fills the mouth with penetrating black cherry fruit and warm spices. Green spices surface mid-palate, when dusty tannins also take hold and lead into a soft, smoky, dry finish. The flow is balanced, smooth and elegant.
The winery sells Circumstance CF to club members for $19.20 a bottle on its website (waterkloofwines.co.za), a remarkable buy considering its at a level par with top Bordeaux-style versions that I've tasted and that cost appreciably more.
I also sampled the 2016 Circumstance Cabernet Sauvignon ($26, abv. 13.3%) which is a 100 percent varietal wine made in similar biodynamic fashion. The two blocks of vines are 20 years old and chemical free. The compost used in the vineyard is produced from animals on the farm.
Naturally, there's no shortage of sunshine for the thick-skinned Cabernet Sauvignon to ripen fully. This crimson-colored wine comes across big on character with classy red and black fruit notes, warm field spices, and a flinty minerality on the long finish. It doesn't possess the footing of a bold, powerful California Cabernet rich in wood and oak tastes, and I don't think that is Barnard's intent. Instead, there is subtlety and soft layers of complexity that seep into the mouth and make pleasant connections with the senses. In other words, it's an honest wine with its own personality.
South African wines are known for quality and finesse, and are gaining huge exposure in Asian markets, particularly China. Waterkloof is a good example of a winery that is committed to seizing the high ground on sustainable farming methods without sacrificing a single drop of Mother Nature's vigor.