By Jim Campanini
The Wine Novice
Three weeks into the new year, I've committed to making a serious resolution as to how I will drink wine going forward.
I'm adding boxed wines to my list (I've already tried aluminum cans).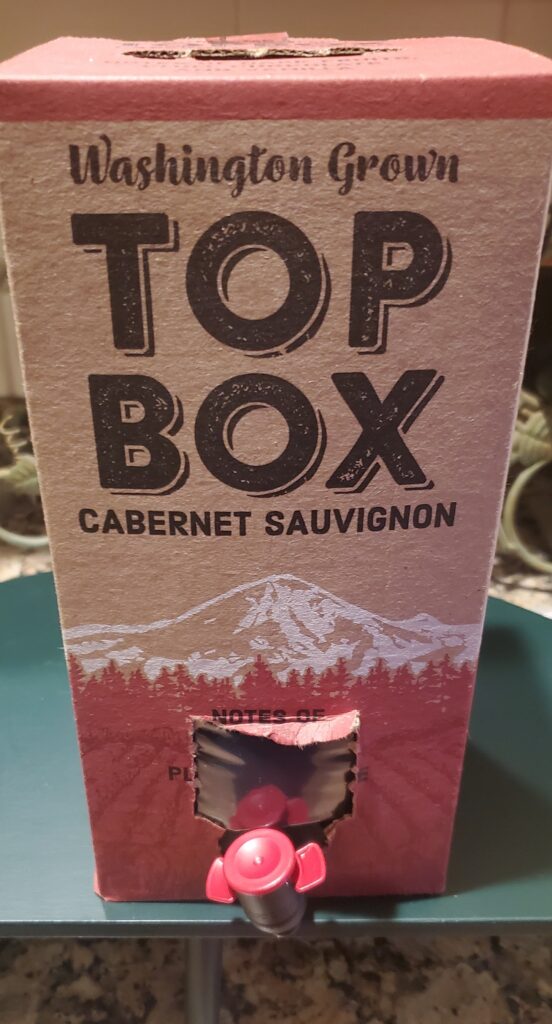 I'm taking Captain Kirk's advice to "go boldly" into the great beyond of the wine universe.
On a recent Grapefully Yours Wine Podcast, I mustered the "courage" to drink Cabernet Sauvignon from a boxed wine. I shared the experience with my co-host, Mike "The Wine Butler" Pigeon. Click on the following link to watch the InsideLowell.com video.
https://www.youtube.com/watch?v=gd2W8NILVXM&t=23s
Needless to say, it was a very satisfactory experience for both of us.
Boxed wines are not as popular as canned wines based on global sales, but they are gaining ground.
According to Fortune business insights data, boxed wines amounted to 3 percent of total global wine sales – $380.3 billion – in 2021. That's $9.1 billion in boxed wine sales. While seemingly a small number, it's not insignificant. In fact, the more important statistic to chew on is that sales of boxed wines have grown every year since 2016, and surged 16.7% since the start of the COVID pandemic in 2020.
Why?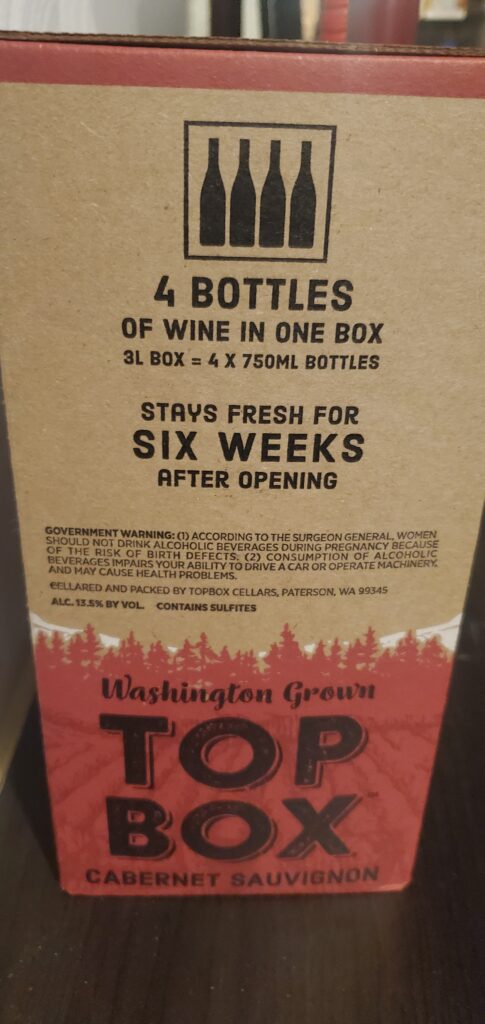 Just like the growth of canned wine sales, boxed wines are viewed as a convenient and environmentally safer alternative to glass bottles.
All three packaging methods – cans, glass bottles, boxes – can be recycled, but glass is more expensive to produce and recycle as well as being breakable and bulkier to handle.
You don't have to be an environmentally conscious wine drinker to become either a can or box convert.
At present, boxed wines offer more bang for the buck. For example, a 3-liter box of wine, which holds four 750 milliliter bottles, is selling for less than $20 at many retail outlets.
A key factor in the price is what's in the box. You're not buying wine from Stag's Leap or Caymus – at least not yet. A lot of today's product is bulk wine made from surplus grapes.
But who's to say that a top grower isn't selling quality grapes to a boxed-wine producer? That's why it's important to drill down and read the label. Not all boxed wines are created equal.
Also, as packaging gets more technologically advanced, canned and boxed wines are 'improving on quality and taste.
Boxed wines are marketed as portable, fresher, and longer-lasting.
The wine I sampled on my recent podcast was a "Top Box" Cabernet Sauvignon. I selected this product because the fruit was sourced from Yakima Valley, one of Washington State's top wine-producing regions which I have visited twice over the years.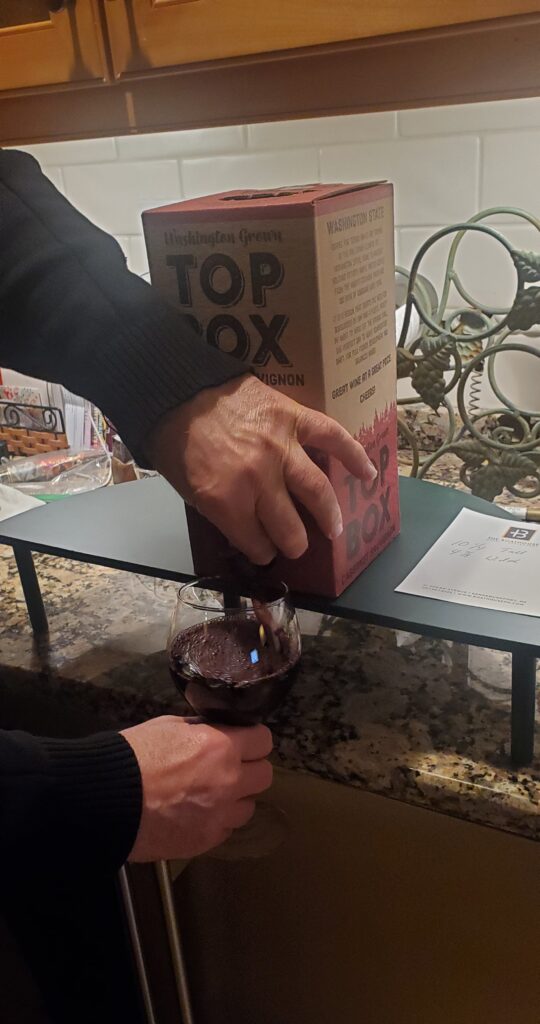 An internet search revealed that Top Box wines is owned by United Distributors, a third generation national wine, beer, liquor and spirits wholesaler based in Smyrna, Ga. The company markets dozens of domestic and foreign wine brands, including two familiar Washington State wineries – 14 Hands and Columbia Crest.
With that pedigree, I felt comfortable purchasing Top Box. (There was one caveat: No vintage date on the box, which usually means that the juice is a blend of several recent vintages.)
The wine came in a sturdy, 3-liter cardboard box and cost $19.99.
The stand-up container measured 10 3/8 inches tall and 4 7/8 inches wide.
Inside the box was a vacuum sealed plastic liner that held 3 liters of wine.
The packaging message on the box pledged to keep the wine "fresh for six weeks."
This is because unlike a glass bottle in which the wine begins to slowly degrade the moment it is opened and comes into contact with air (oxidation), boxed wines are "sealed" from similar contact. Thus, the wine is supposed to stay fresher, longer.
Top Box packaging allowed for easy access to a wine spigot that emerged from the bottom of the box once a cardboard cutout was pulled back. I gently pulled the spigot out, tore off a protective seal, and placed my glass underneath the faucet. Then I pushed down on the spigot's release button and the red wine flowed out smoothly.
When I took my finger off the button, the wine stopped immediately without a single drip.
As for the Cabernet Sauvignon wine itself, I found it to be easy drinking, full-bodied, fresh and fruity. In addition to its deep-purple color, it conveyed strong aromatics of dark berry fruit and allspice that continued on the palate. While Top Box Cabernet is not a complex wine, it covers all the bases to quality as a decent party quaff and after-work beverage.
The challenge now is to see how long the freshness lasts. Six weeks? Watch for my update in February.