If you know little about Spanish wines, today's your lucky day. Craig Gandolf, a Lowell resident, is the USA Wine Director for one ofthe biggest and most respected production and importing houses in Spain — Jorge Ordoñez Selections.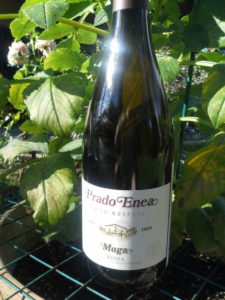 Ordoñez, who has strong roots in Massachusetts, including a home and office on Cape Cod, has helped to liberate and elevate the Spanish wine industry over the past two decades. He's promoted innovative methods to improve quality, turning what was once a bleak global market for Spanish wines into a leading position among consumers. (Spain is the world's No. 3 wine producer.)  And for 19 years, Gandolf's been a go-to guy in the Ordoñez operation. He's a culinary school graduate, sommelier, former restaurateur, and has held many of the top-decision making jobs necessary to the crafting of fine wines.
On Thursday, Sept. 29, my video interview with Gandolf began airing on the local cable television channel (Lowell Telecommunications Corp.) and on YouTube.com/lowellsun.  Gandolf presents five outstanding wines from Ordoñez's porfolio, now numbering over 130 wines from 40
wineries. Viewers will learn a lot listening to Gandolf explain the Spanish grape varietal, production process, and why each wine represents a good consumer value.
If you go on my blog website (lowellsun.com/winenovice) you can also watch the video, in which I sample the wines with Gandolf and offer comments. Needless to say I was genuinely impressed with the cast, especially the Avancia Godello (a white grape) and the 2015 Triton Tinta de Toro (a  red grape).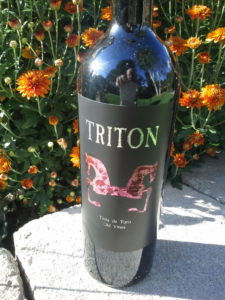 What you won't see in the video, but what I am offering below from Gandolf's industry file, are the August 2016 reviews and ratings (100-point scale ) of these wines done by world-renowned wine critics Robert M. Parker Jr. of New York and France, and Luis Gutierrez of Madrid. Overall,  they tasted 35 wines and rated 29 as 90 points or better.
2009 Muga Prado Enea Gran Reserva, SRP: $79 — 96 points, L. Gutierrez — This blend of 70% Tempranillo, 20 % Garnarcha (Grenache) and the remaining 10% between Mazuelo and Graciano had an extended elevage, in this case no less than three years. This is still a baby and I know Winemaker Jorge Muga would like to keep it in bottle for
longer before selling it, but the commercial pressure is tremendous, as there has been no wine since 2006 … The wine feels even younger on the palate, and it still needs to develop some further complexity and the silky texture for which this wine is famous. There is good balance here and all the elements are in place for a nice development in bottle. In fact, it feels like one of the great recent vintages of Prado Enea … At this quality level, the price seems like a real bargain.
• 2015 Triton Tinta de Toto, SRP: $20 — 94 points, R. Parker— A stunning wine from this relatively modest appellation and vineyard
owned by Jorge Ordoñez and his partners. The wine … is a killer example of Toro, which produces relatively full-throttle, intense wines from ungrafted vines. This beauty, inky purple in color, offers up notes of graphite, forest floor, blackberry and cassis in a full-bodied, pedal-to-the-metal, long, rich, concentrated style. At $20, it is a remarkable value.

• 2014 Breca, SRP: $17 — 90 points, R. Parker — 100% bush-vine Grenache planted 1900-1940, (the 2014 Breca) is another take on this fabulous grape that flourishes in many areas of Spain as well as Southern France … A deep ruby/plum color offers up notes of jammy strawberries, black cherries, raspberries, licorice, underbrush and lavender. It is deep, ripe, medium- to full-bodied, heady (must be 14.5-15% alcohol) with a long, juicy finish. Drink it over the next 2-3 years.
• 2015 Avancia Godello, SRP: $25 — 92 points, R. Parker — This is the equivalent of a Premier Cru, possible a Grand Cru Chablis, with terrific stony minerality (notions of wet pebbles) as well as a touch of tangerine oil, orange blossom and apple skin. Crisp, medium-bodied, beautifully textured and long, this is a stunner and worth the full retail price of $25. Drink it over the next several years.
2015 Jorge Ordoñez #2 Victoria, SRP: $26 — 95 points, R. Parker — Requires 5 kilos of Muscat de Alexandria for one 375ml bottle! The wine is a gorgeous, honeyed, exotic, moderately sweet wine with fabulous acidity and plenty of floral notes. It is extremely voluptuous with high residual sugar, but that doesn't appear significant when balanced out by the natural acidity that comes with the terroir and these grapes. It is a tour de force best consumed over the next few years.