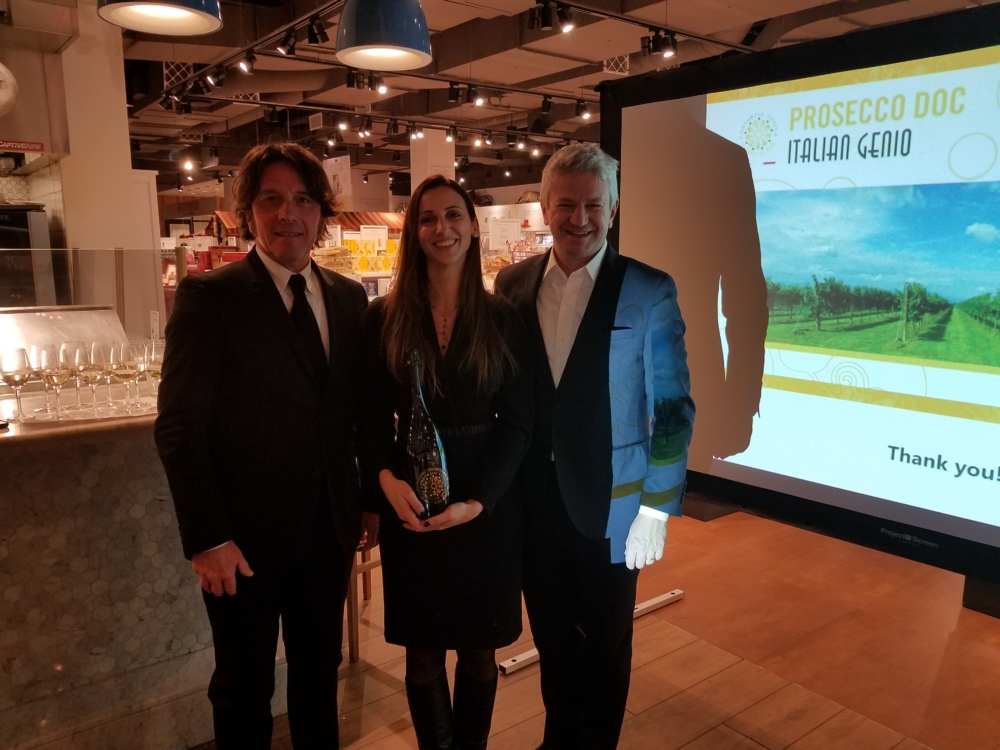 In 2016, the Prosecco DOC consortium in Veneto's province of Treviso produced 400 million bottles of this beautiful, bubbly wine, mostly in its popular spumante style, and 22 percent of the total wound up in the United States.
But that's not all. In addition, the higher-classification Conegliano Valdobbiadene Prosecco DOCG turned out 80 million bottles of sparkling wine, of which 43.5 percent was exported internationally.
Prosecco's global sales, which were less than 100 million bottles a decade ago, continue to soar, and one wonders when Italian winemakers will reach their production limit.
Prosecco, like French Champagne, comes from a very limited geographical area in the northeast part of the Veneto region. This is where Glera, Prosecco's varietal grape, shines to perfection.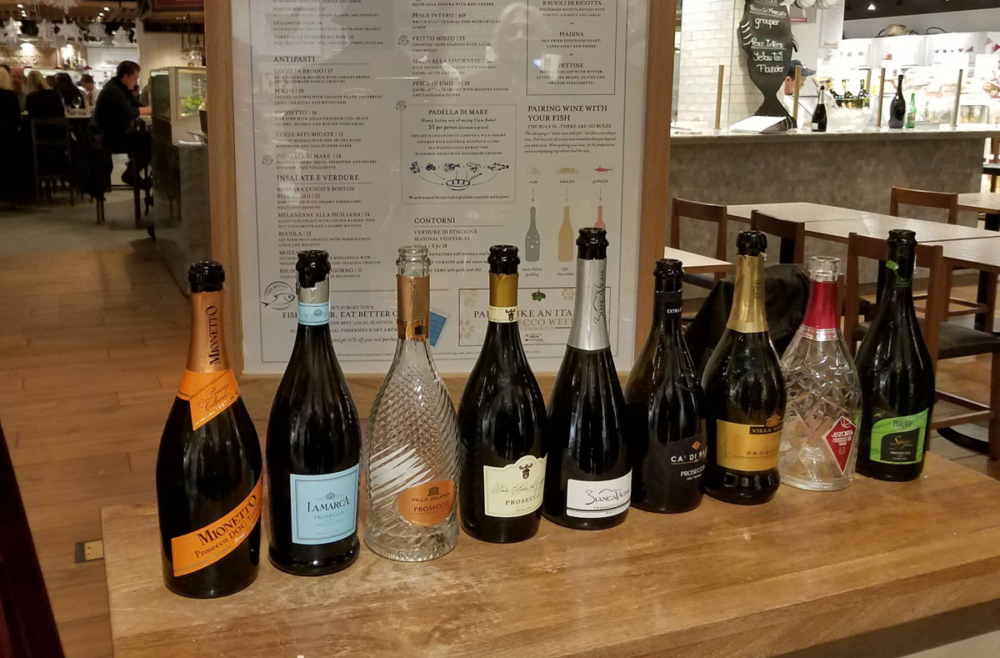 There are two distinctions about Prosecco:
* Prosecco DOC is produced in a larger zone encompassing the Veneto and Friuli Venezia Giuilia regions. It carries a blue classification label on the bottle.
* Prosecco Superiore DOCG comes in two varieties and two small, geographically special zones — Conegliano Valdobbiadene Superiore DOCG, which can only be made on the hills between the towns of Valdobbiadene (west) and Conegliano (east); and Asolo Prosecco Superiore DOCG. These bottles carry a gold classification label.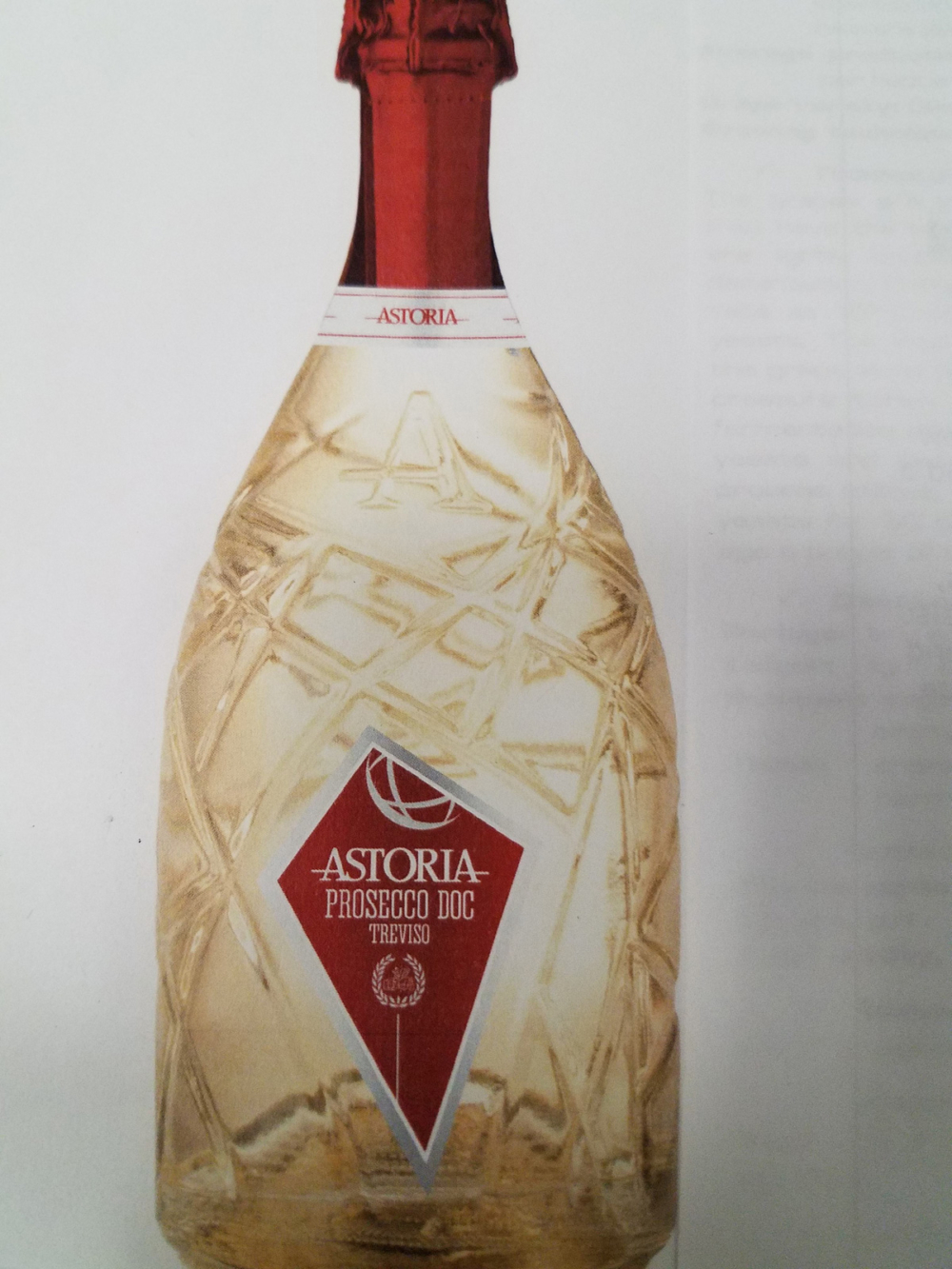 There are three styles of Prosecco — spumante, frizzante and still — and three sweetness levels — Brut (driest), Extra Dry (in between), Dry (sweetest).
So why is Prosecco so popular?
First, it's a refreshing drink of exquisite elegance that adds luster to a party or celebration of any sort.
Second, it's inexpensive compared to Champagne. Even the very exclusive and high-quality "Prosecco Superior Cartizze" can cost $25 a bottle or less.
Third, Prosecco is great with most foods or as a palate cleanser between courses.
Here is a list of nine Prosecco DOC wines bearing my tasting notes sampled at Il Pesce restaurant in the Prudential Center's new Eataly center. The wines are available in New Hampshire and most local outlets.
* Villa Sandi 'Il Fresco' Prosecco, $12.99 — Elegant gold-leaf bottle, pale yellow straw spumante color, nice floral nose, and smooth and persistent apple crisp fruitiness. Slightly sweet. Appealing aftertaste.
* Astoria Prosecco, $12.99 — Luxurious glass bottle lent a chandelier effect, and the tiny, tiny bubbles kept rising and gleaming in the glass. Full of energy. A mouth-filling sensation of clean, cool fruit and sweet almonds. Extra dry finish.
* Antonio Facchin Prosecco 'Giuseppina,' N/A — Enticing, golden color, lovely peach orchard aromatics, and full fruit zest with lemon-custard creamy texture. Sweet, harmonious aftertaste. This sparkler is best suited as a party opener or between courses.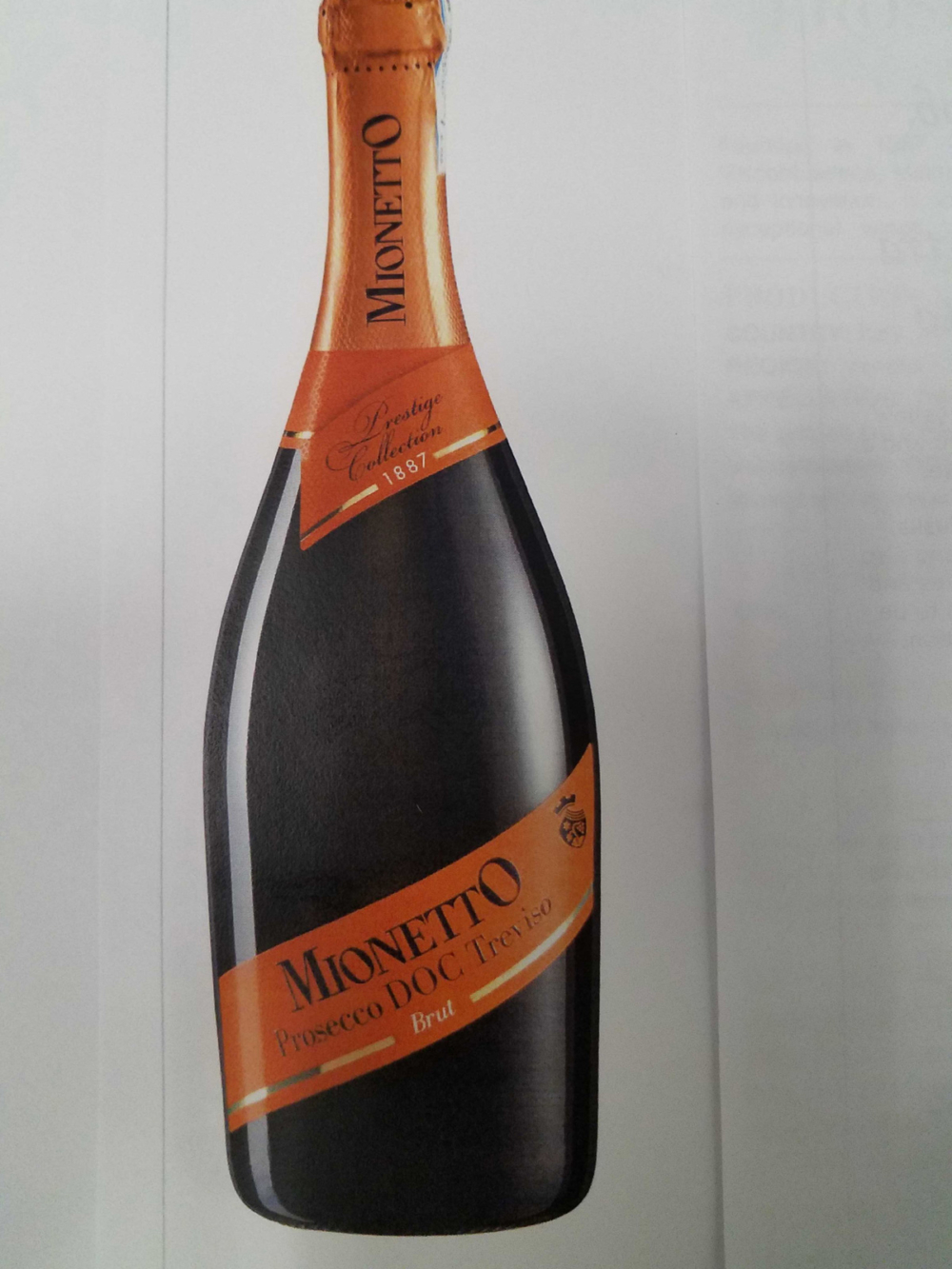 * BiancaVigna Prosecco Brut, $14.99 — It's close to the Conegliano DOCG zone, giving it a leg up on a softer and riper fruit style. Apple and citrus flavors mix well on a splendidly silky, bubbly frame. It finishes with a classic, high-quality Prosecco Brut taste: freshly baked bread and bitter almonds. Dry, vivacious and a bargain at the price.
* Ca' Di Rajo Prosecco, N/A — It spends extra time on the lees, and the result is a creamy texture and enhanced apple, lemon and grapefruit flavors. It's mildly sweet, balanced and appealing. The winemaker recommends this with fried food, cheese, cold pasta and oysters.
* La Marca Prosecco, $12.99 — A true cuvee, with fruit sourced from dozens of small growers throughout the Veneto. This wine sat in the glass for a full 20 minutes before it was sampled, yet the tiny bubbles kept streaming and the Glera was glowing. Aromas and fruit flavors were milder than most, but I chalked it up to the wine being under-chilled. (Prosecco is best served at 52-55 degrees Fahrenheit). Nice texture, fresh and clean.
* Villa Jolanda Prosecco, $28.99 — A step up in price and luxury. From the first sip, the effervescence bursts in the mouth, delivering bright apple and pear, as well as layers of caramel and bread crust. Wonderfully clean and crisp, it finishes with a subtle sea-salt minerality and unusual licorice note. Very, very dry. A special concoction and one of my favorites.
* Perlage Sgåjo Prosecco, NA — A vegan special. No animal by-products are used in the vineyards or the production facilities. It's very soothing on the palate, with an exuberant apricot and banana flavors. For a vegan Prosecco, it was much better than I expected.
* Mionetto Prosecco Brut, $10.99 — Mionetto makes 10 different Proseccos in the Veneto region, and here's the go-to guy (or gal) for my money. It's loaded with bubbly, yellow golden surprises and sparkles like a champ. Its aromatic greeting is welcoming — golden apples, pear and honey — followed by a lively acidity and velvety frame. The dry, fruity aftertaste fades slowly like the tail of a shooting star. This is the one I use to make a famous Bellini cocktail (Prosecco and white peach juice).