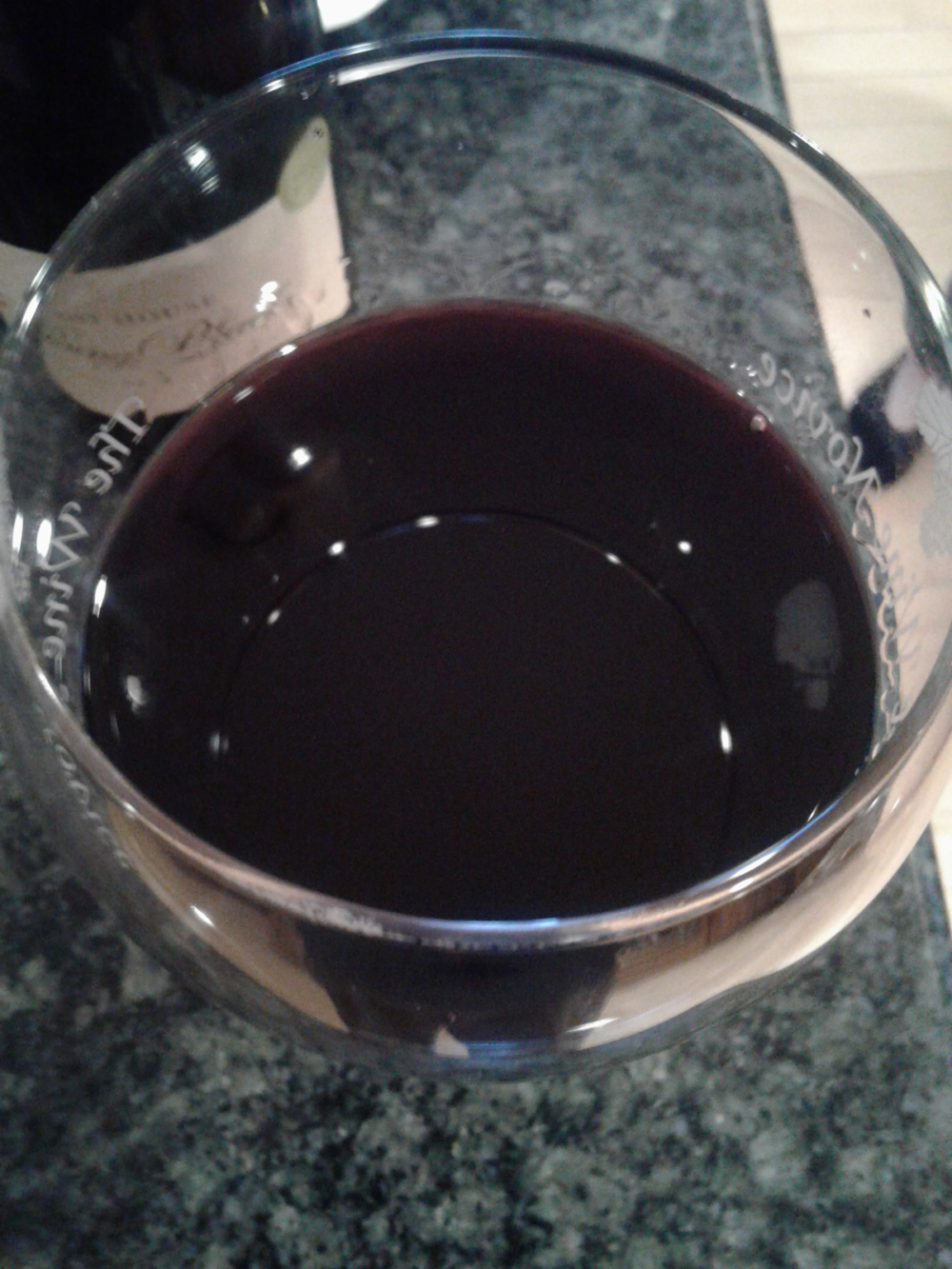 If you're looking for an exquisite new red wine for an adventurous palate, try the 2014 Post House Penny Black from South Africa.
This is wine every postal worker should want to call his/her own. More on that later.
Penny Black is one of the inkiest, black-colored wines I've ever seen. Once in the glass, it looks like the outer limits of space. Beyond the darkness, however, is a truly luscious blend of four estate-grown red grapes — Shiraz, Merlot, Cabernet Sauvignon, Petit Verdot — and one fragrant white, Chenin Blanc.
The reds collaborate for intense dark cherry, black currant, raspberry, chocolate and peppery flavors. But it's the Chenin Blanc (5 percent) that softens the mix and lends rose petal aromatics and other intriguing traits.
Here's what I wrote in my wine diary after the first extended sip: "Tannins make their presence known early then smooth out across the palate. Mouthwatering acidity begs for a reflexive pause before next sip. Rich mouthfeel. Complex fruit and spice layering. Long finish. Picked up a saline minerality. Gorgeous overall."
Post House Penny Black costs $19.95 a bottle, a good deal compared to more expensive California blends like The Prisoner ($45). It's available at the Wine ConneXtion in North Andover.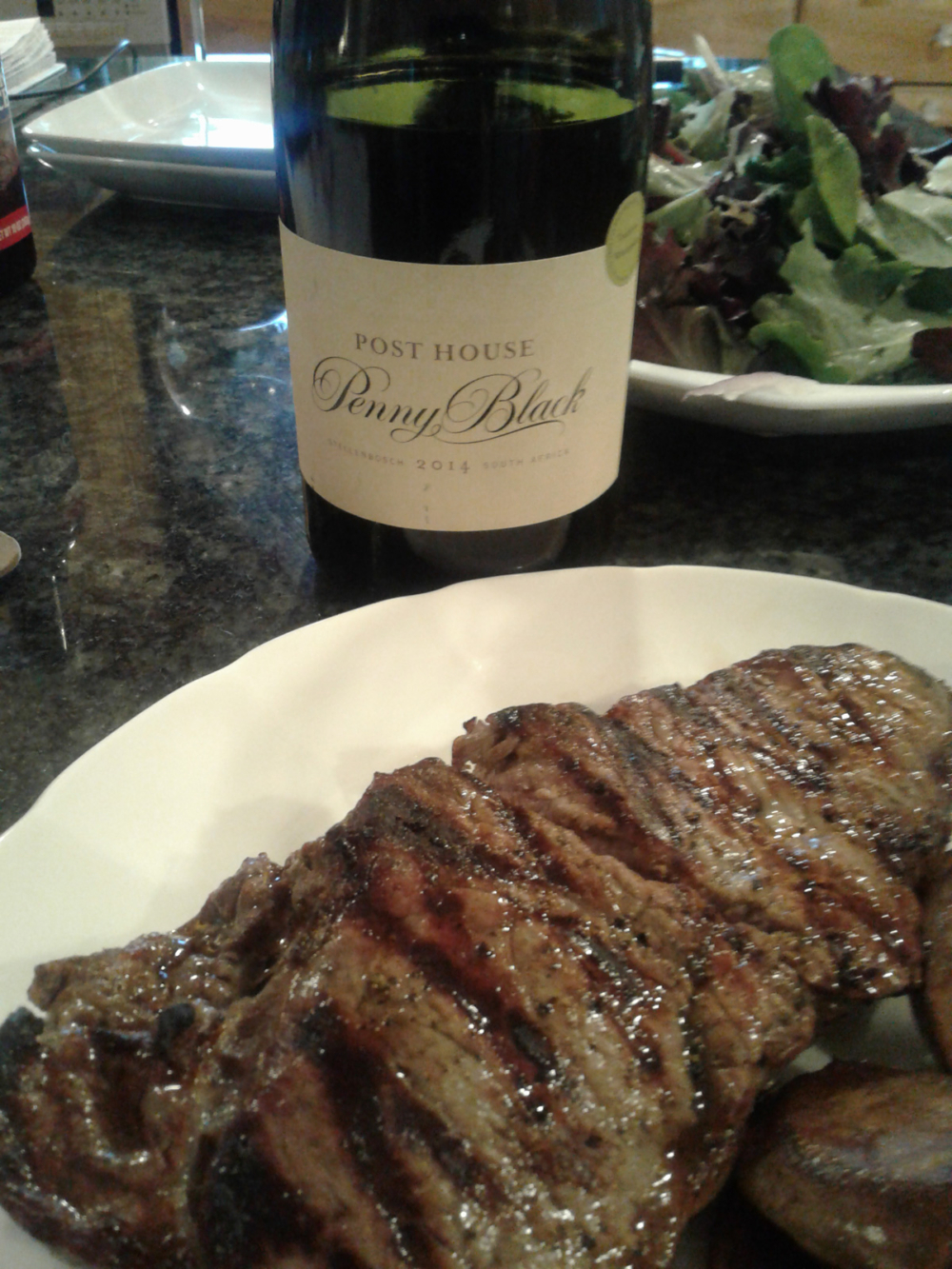 Post House is the name of the Geber family winery estate, located south of Stellenbosch in the Western Cape province. It refers to the original post office on the grounds that served the missionary community in the 20th century. Penny Black refers to Britain's first-ever stamp printed in 1840. It featured the head of Queen Victoria, was worth one penny and printed in black.
All of winemaker Nick Geber's Post House wines carry a philatelist label. (See www.posthousewines.co.za)
Post House reds stand out for their deep color and concentrated flavors. Geber is a minimalist/naturalist in the vineyard and production facility. His approach highlights the terroir and pure expression of the grapes.
The estate's 103 vineyard acres are located advantageously on a sun-drenched ridge in the foothills of the Helderberg Mountains. The gravel and clay-based soil is leaner, absorbs moisture well, and sets up well to produce wines of balanced acidity.
Geber's father, Herman, bought the property in 1981 and Nick, following a stint in Burgundy, started experimenting with wines in the 1990s.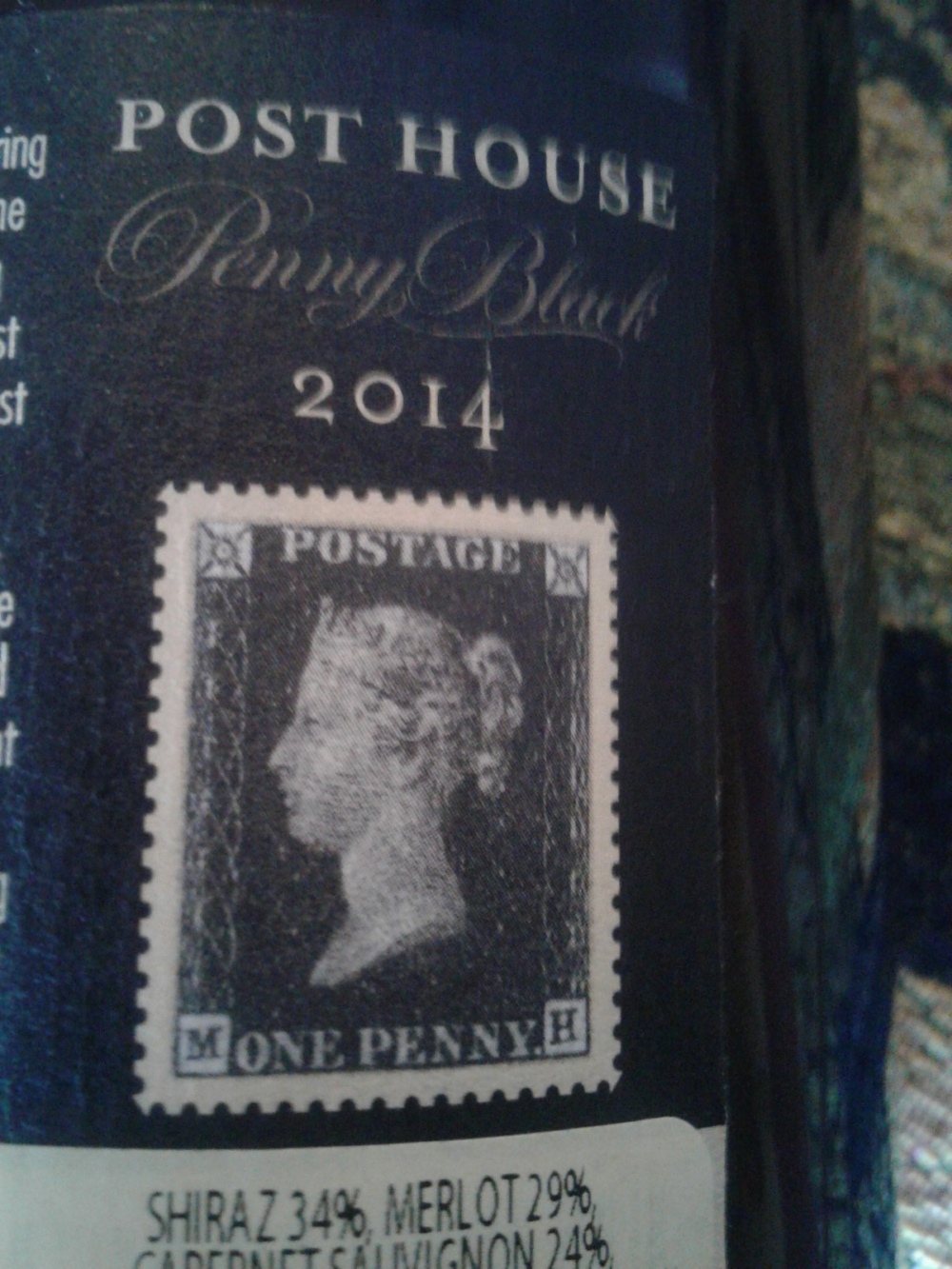 On the winery's website, Geber says his reds are "perhaps the darkest and most textured wines to be found anywhere." The desired result is achieved by fermenting in open stainless-steel tanks and keeping the crushed skins in longer contact with the must. Only natural yeasts from skins are permitted. During a second malolactic fermentation, the wine is aged in French oak for 18 to 20 months with minimal interference.
Post House Black Penny is a limited-production, high-quality wine that was first produced in 2003. It rarely gets reviewed outside of South Africa, although Wine Spectator magazine recognized the 2005 and 2007 vintages with 91 points and 90 points, respectively.
In my view, Penny Black delivers the full package. Try it with a big juicy, grilled sirloin steak and enhance the experience.