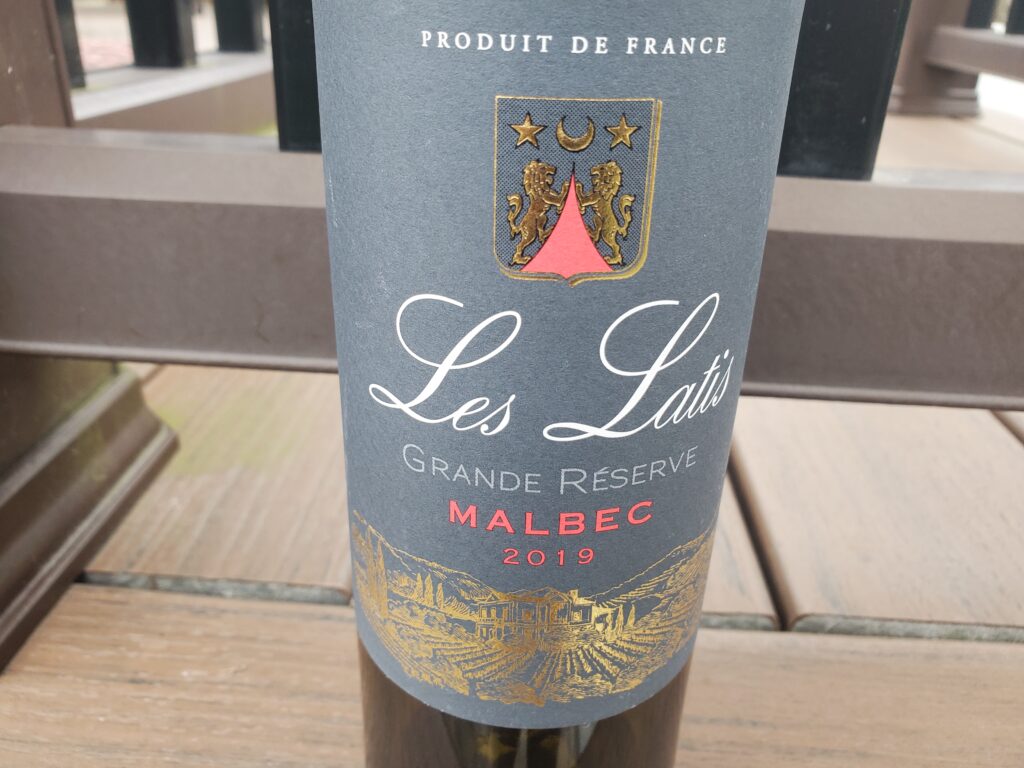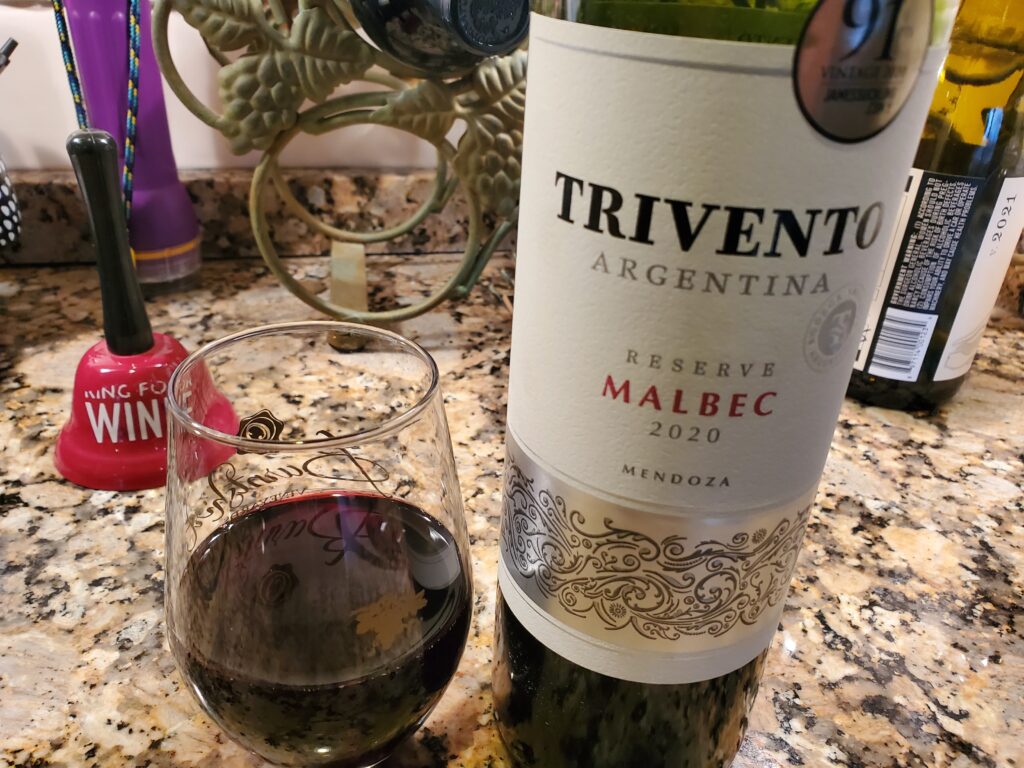 If you missed World Malbec Day on April 17, here's your chance to make up for it with two quality wines from Argentina and France, respectively, that capture the tasty characteristics of the Malbec varietal for $11 each.
Trivento Malbec Reserve 2020, Mendoza, alcohol 13.8% – From one of Argentina's leading wine houses comes this smooth, savory Malbec from vineyards planted high in the Andes Mountains.
A key element to the wine's fresh and substantial flavor comes from combining grapes from young and old vines sourced from two sites – Lujan de Cuyo to the north and Valle de Uco to the south. The latter delivers bright acidity and the former lends tannins and structure, according to the notes of winemaker Maximiliano "Maxi" Ortiz.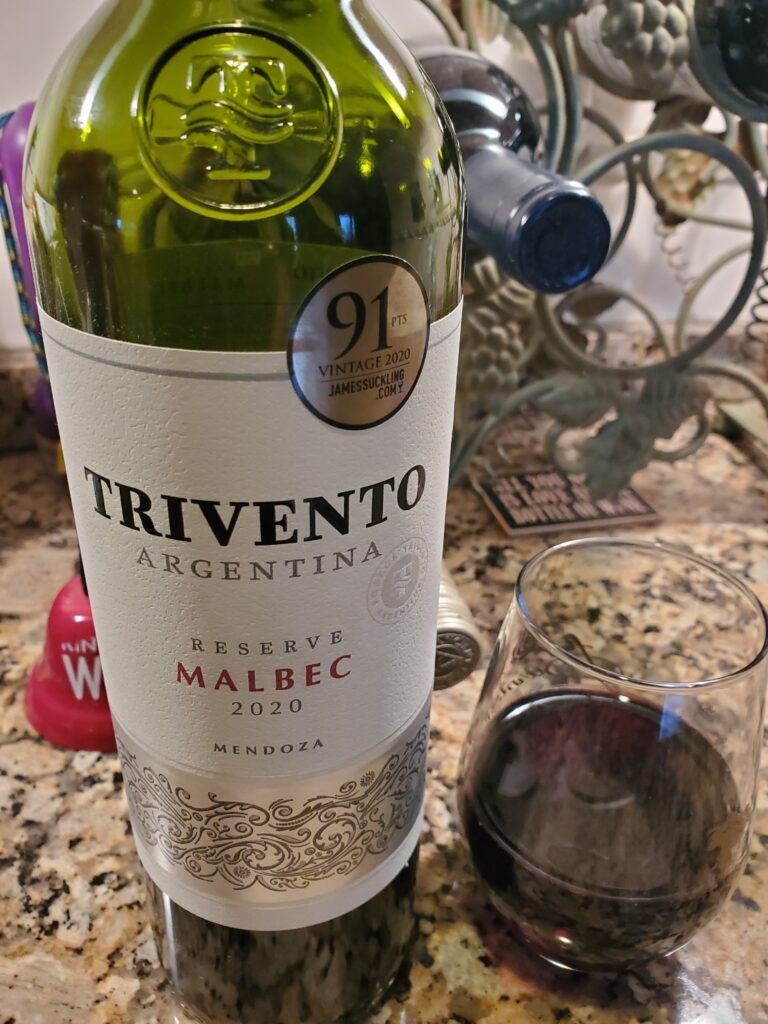 This is Trivento's entry level Malbec and it definitely overachieves on taste and quality for the price.
The winery celebrated its 25th anniversary in 2021, and a year earlier it earned B Corporation certification. It designates that a business is meeting high standards of verified performance, accountability and transparency in all social, economic and environmental departments.
MY TAKE: Trivento ("three winds") Malbec Reserve glistens in the glass with an attractive garnet color laced with brilliant ruby hues. Next comes a mild fragrance of cherry and strawberry notes. The wine blossoms on the palate with ripe cherry and raspberry flavors accented by vanilla cream and sweet, dusty tannins. Overall, there's a soft, flowing texture (the wine ages six months in oak).
The finish is dry with vibrant acidity.
Trivento Malbec Reserve is a wonderful wine for salsa dishes, pork and brown Spanish rice, chicken and beef fajitas and grilled fare like sweet sausages and burgers.
Wine reviewer James Suckling gave it 91 points.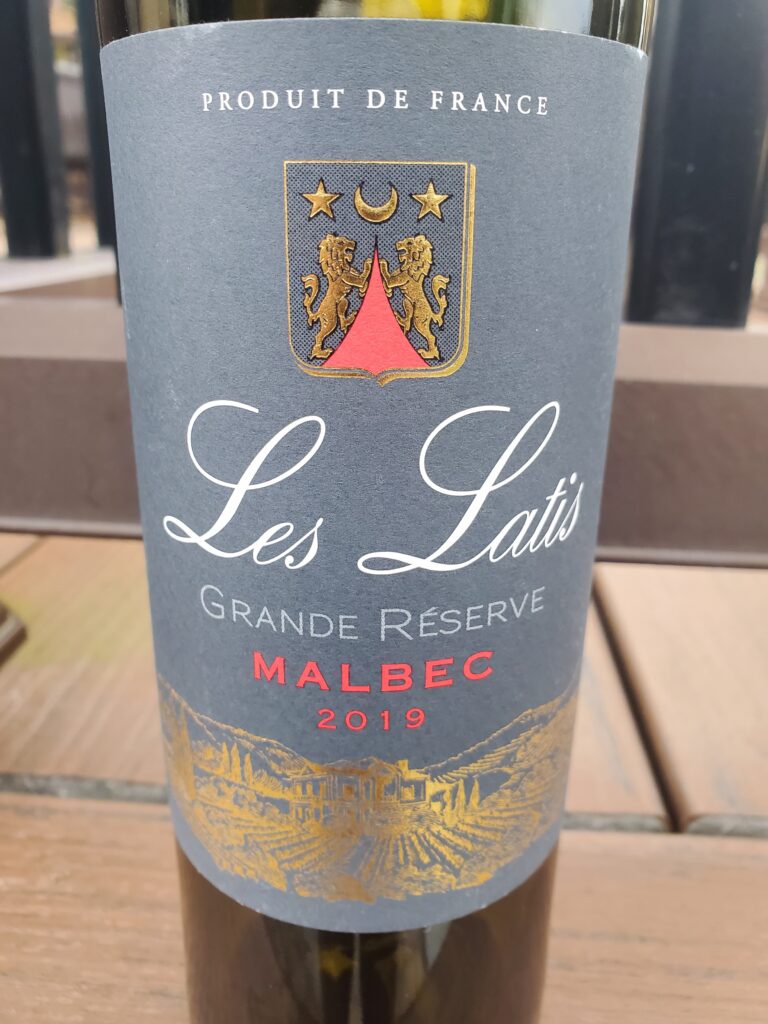 Les Latis Grande Reserve Malbec 2019, Cahors, alcohol 14% – Cahors is the original home of Malbec in Southwest France where Les Latis is produced at Vignobles St. Didier Parnac winery.
Diane and Herve Fabre own St. Didier Parnac, having purchased the estate upon returning to France from Argentina where for 30 years Herve made his innovative mark on producing top quality Malbec.
Les Latis Grande Reserve is a reflection of Fabre's experience and desire to make excellent wines in Cahors' unique terroir: gravel- terraced vineyards planted on both sides of the river Lot. Soils are clay-based and hold small limestone chips that lend minerality to the wines produced.
The Cahors AOC requires a minimum 70 percent Malbec in varietal wines (Merlot and Tannant are authorized blending partners), but Les Latis Grande Reserve is 100% Malbec.
MY TAKE: Winemaker Fabre ages his Malbec for 12 months in French wood to create a velvety texture and toasty oak notes that cling nicely to this fruit-driven wine. There are more blueberry and blackberry notes than red, and the overall taste is plummy and juicy. The acidic core keeps a nice background presence, leaving it up to the fruit to dictate terms.
More medium-bodied than full-bodied, Les Latis is still substantial enough to penetrate all corners of the mouth with warm, secondary spice sensations that lend a bit of complexity. The finish is dry and lifted.
My biggest curiosity is how Fabre can sell his Malbec for $10-$12 a bottle.
The winemaker suggests pairing Les Latis Grande Reserve with a dish of porcini mushrooms and risotto followed by a rich chocolate torte.
Wine Enthusiast gave the 2019 Les Latis Grande Reserve Malbec a 93-point rating.