I don't understand why some Christians give up wine for Lent, the 40-day observance of prayer and penance that extends from Ash Wednesday to Easter Sunday.
Several years ago, my Catholic pastor set me straight on the subject.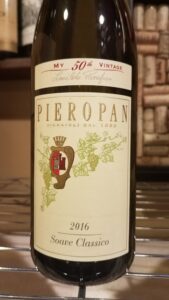 "Wine plays an essential part of church liturgy and in Jesus' life," this wise man said. "The Church doesn't sacrifice  wine during Lent and neither should you. God wants us to sacrifice to become better people. He doesn't want us to punish ourselves from the joys of living. I believe a path of moderation is the best course to follow."
Ever since I've adopted a year round – and healthy – Lenten vow. Call it my 4-3 plan. I drink two glasses of wine with a meal, on Monday, Wednesday, Friday and Sunday. I fight temptation and abstain on Tuesday, Thursday and Saturday.
Now, I acknowledge I am a wine sinner. I've had lapses. Still, I trust in the Lord that my failings won't condemn me to Hades for sipping Barolo on an "off" day.
Lent is also a time when Christians eat fish as if they own a Legal Seafoods franchise. This is when distinctive, dry, white wines –  at the very least – are good for the sole. My suggestions:
Allegrini Solosole Vermentino, $19.95 – While this smooth beauty from Bolgheri's sea coast screams out for the daily catch with pasta, its citrusy heft also pairs well with fish and chips and fried smelts.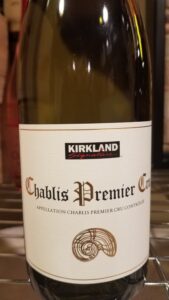 La Cana Albarino, $14.99 – There's a smoky, savory flavor to this bright Spanish white. It sets up nicely for a seafood paella, fish chowder and lobster in a cream sauce. Freixenet Cava ($10.99) is good too.
Girard Muscadet Sevre-et-Maine Sue Lie Tradition, $15 – Oysters anyone? This French varietal (Melon de Bourgongne) boasts classic Loire Valley sea-salt minerality that's stunning with raw shellfish, sushi and lemon-sprinkled baked fish platters. Imported by Needham's Cynthia Hurley Wines.
Pieropan Soave Classico, $19.99 – Steely minerality and persistent lemon and apple flavors soar in this Garganega-Trebbiano di Soave mix.. Think baked haddock, lightly battered calamari, and even cold colossal shrimp with scrambled eggs.
Giesen Sauvignon Blanc, $15 – A top value from New Zealand – grassy, brassy and grapefruity – to pair with mussels, seafood salads and swordfish. Washington State's Chateau St. Michelle ($13.99) is another fine budget option.
Ravines Dry Riesling (Finger Lakes), $18.99 – It's got a lush texture and captivating apple, lemon and lime traits that cut to an alert acidic core. Fascinating with grilled salmon topped with a light honey or pear glaze.
French Chablis – Any 100 percent unoaked Burgundy Chablis (Chardonnay) will do. While rich, complex Grand Gru and Premier Cru can cost $60 or more, here's my steal of the week. Costco's selling its electric Kirkland Signature Chablis Premier Cru 2016 for $17.99. (Kirkland's 2015 earned a spot on Wine Enthusiast magazine's Top 100 Value List.) Best with a lobster sandwich, baked scallops, stuffed shrimp, and shellfish.
Trimbach Reserve Pinot Gris, $18.99 – An elegant Alsatian standby that lights up spaghetti in a garlicky clam sauce (white) with ripe orchard fruit and a clean, bone-dry finish.
Gloria Ferrer Brut, $15.99; Gruet Brut, $14.99 – Nothing beats quality French champagne with any fish dish or appetizer, but these fruity, nutty, American sparklers can satisfy at a fraction of the cost. Or as my pastor might say, they're worth the sacrifice.
Read Jim Campanini's blog at www.gratefullyyours.live