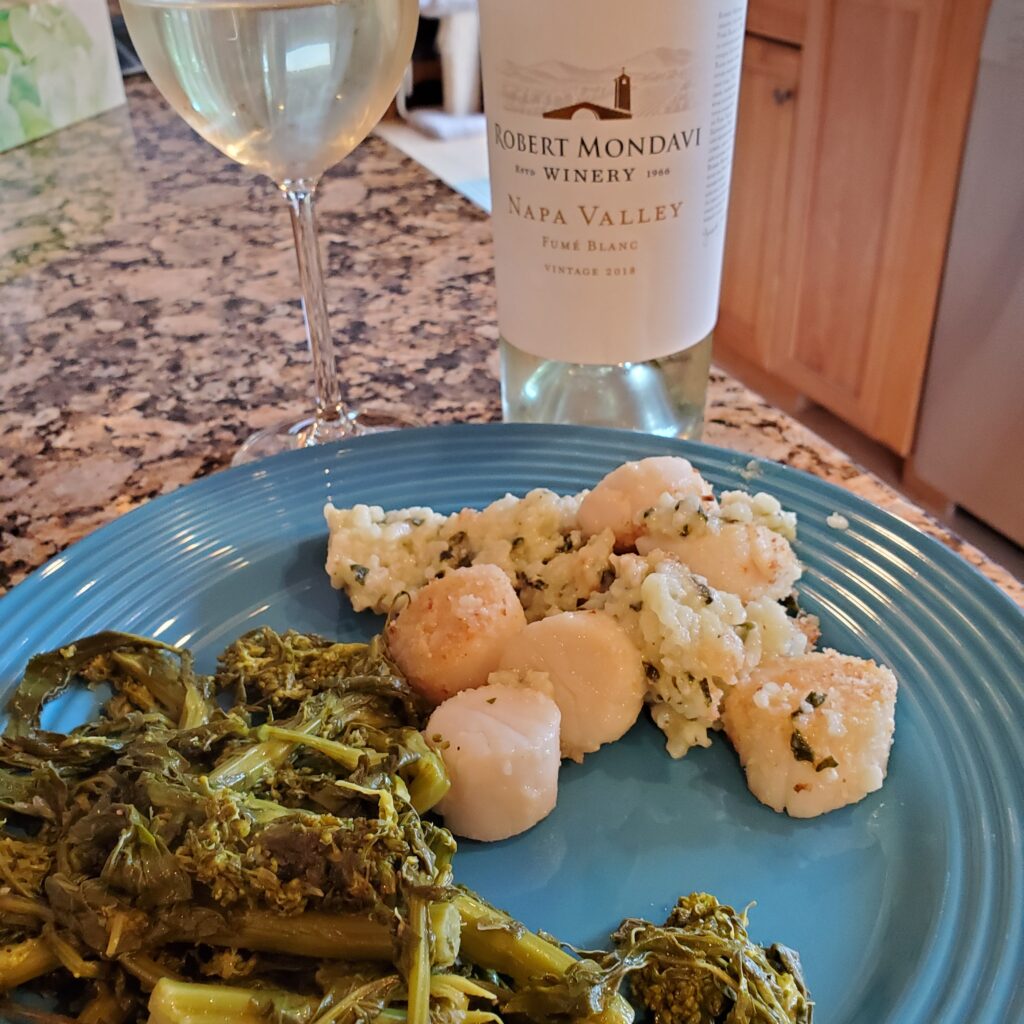 Robert Mondavi's 2018 Fume` Blanc from Napa Valley is better than ever, showcasing the iconic winery's innovative spirit in producing richer tasting Sauvignon Blanc with a touch of Semilion.
The entry level Fume` Blanc, which I recently sampled, offers ripe fruit from Napa's top vineyard sites at Wappo Hill, To Kalon, and Oakville District. Its suggested retail price is $23, but it's now on sale for $14.99 at New Hampshire State Wine & Liquor outlets through the end of June.
Robert Mondavi's two premium Fume` Blancs are more complex whites – richer in texture and weightier on the palate. The fruit comes from the best vineyard blocks. First there is the Reserve To Kalon Vineyard Fume` Blanc (SRP $55), named for the prime benchland Oakville site first identified by Robert Mondavi in 1960 for its unique terroir. Second, there is the Fume` Blanc Oakville Napa Valley (SRP $40) which sources grapes from multiple Oakville sites. These are terroir-driven, expressive wines.
Fume` Blanc Napa Valley may be on the lighter side in terms of the high-end complexity of its cousins, but it still delivers the Mondavi magic for top quality and taste. What makes this white wine standout is the fruit's origin. Genevieve Janssens, director of winemaking for Robert Mondavi Winery, assembles Sauvignon Blanc from two sites that deliver unique traits. The Wappo Hill Vineyard in the Stags Leap District lends bright citrus and herbal flavors: To Kalon Vineyard in Oakville adds richness, weight ageability and layers of floral, tropical and mineral flavors.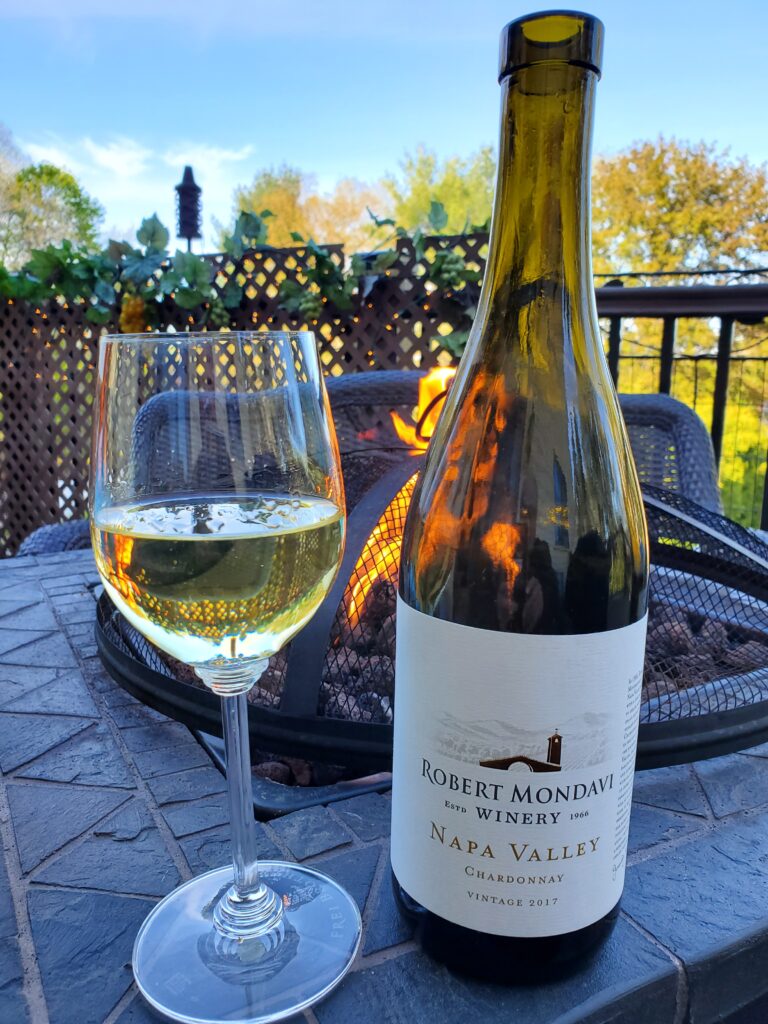 I really enjoyed the rolling, sjlky texture and mouthwatering acidity of Fume` Blanc. According to the winemaker, the creamy mouthfeel is achieived through barrel fermentation (5% in new french oak) followed by six months of aging in 60-gallon French oak, sur lie. The wine is hand-stirred twice a month to produce a soft, round palate with fresh flavor. The Semilion (13%) is added to the final blend to enhance complexity and mouthfeel.
Robert Mondavi Fume` Blanc is high in alcohol (14.5%) yet it's well balanced so that each sip and swallow is cool and refreshing. Grapefruit dominates the tropical fruit expressions, while peach and nectarine also make their presence known in the satisfying and long finish. For food pairings, Fume` Blanc makes a shrimp salad and lobster roll come to life, but any seafood plate – cold or hot – will be an optimum delight.
If you are looking for a luxurious Chardonnay for the summer, you might try Robert Mondavi Napa Valley Chardonnay (SRP $24) which takes advantage of cool-climate vineyard sites for its grapes. At the southern tip of Napa Valley is Los Carneros, where vineyards get morning fog, ocean breezes and afternoon sunshine. It's an ideal mesoclimate for realizing steady development of the fruit. Grapes are also sourced from Sonoma's Russian River Valley and Stags Leap District. The combination yields ripe, vibrant flavors, and serves as a good foundation to craft an opulent wine with a mixture of oak barrel and stainless steel fermentation. The wine is aged for 11 months sur lie and hand-stirred regularly to create its creamy texture.
There's no denying that RM's Napa Valley Chardonnay (14.5% alcohol) has a lot going on once it hits the palate. You'll be surprised at how the flavors broaden out, first producing stone fruit and pear before lemon and toasty vanilla emerge on a soft, pillowy frame. This Chardonnay makes an impression and stays in the memory banks. It's a favorable match for summer salads, chicken dishes, tuna plates, broiled scallops and buttery lobster.
Robert Mondavi's Napa Valley Chardonnay is on sale in N.H. for $19.99 making it a great value for its superior heritage.