The results of a survey question I posted on social media two weeks ago have confirmed a popular trend: The "sweet" spot for consumers buying a "decent" bottle of wine is in the $11 to $15 range.
Of the 126 people who responded, a solid 70 percent ( 89 respondents) said they spent at least $10 but "never more than $15" on a bottle of wine for every-day drinking enjoyment.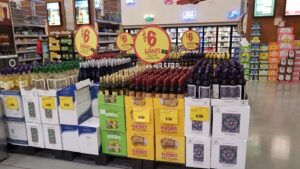 Here is the survey question with results in parentheses.
How much would you pay for a decent bottle of every day drinking wine for your dinner table at home?
1. Less than $10 (12 votes, 9.5 percent)
2. Never more than $15 (89 votes, 77 percent)
3. $15.99 to $19.99 (19 votes, 15 percent)
4. $20 to $25 (6 votes, 4.7 percent)
5. $26 to $30 or more (0 votes, 0 percent)
The poll is not scientific, but everyone who responded was either a Facebook or LinkedIn connection – not a "robot".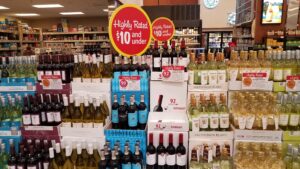 About a dozen respondents added a comment, saying they would spend more money for a bottle on a special occasion.
Several people said they have recently "moved up" in price going from "never more than $15" to the "$15.99 to $19.99" range. Whether their decision is based on a recent pay raise, a favorite wine, or a particular varietal from a certain producer, I don't know.
One respondent, however, offered this perspective: "Tricky question. depending on your varietal you need to increase your price point. You can buy good Zin/Malbec/Chardonnay for $10 a bottle. When you get to Cabs I'm spending $20 for decent bottle."
It's a good point, even if there are variations on the theme. California Cabernet Sauvignon, in general, is more expensive and finding a good, quality bottle in the $10 to $15 bracket is difficult but not impossible. J. Lohr, Hess Select, Woodbridge by Robert Mondavi, and Costco's Kirkland brand are out there with a few others. Another good value strategy is to buy Cabernet-based blends from California.
In my experience, however, the best Cabernet Sauvignon for under $20 is from Washington State, including Columbia Crest H3 ($14.99), Substance 2016 Cs ($15), Skyfall Vineyard ($14.99) and Chateau Ste. Michelle ($15). Wine Enthusiast magazine has rated each of these wines 88 to 90 points.
Two foreign Cabernets to consider are: Argentina's Trivento 2016 Reserve from Mendoza ($11.99) and Chile's Santa Carolina Reserve ($12).
So what prompted my survey? Wine Advisor, an international industry clearing house, recently reported that Constellation Brands is planning to sell or discontinue up to 40 percent of its wine and spirits brands that sell for $11 and under. One of the world's largest wine distributors, Constellation wants to focus on expanding the sales of its "power brands". These are defined as wine labels selling for $11 and more. Constellation derives 60 percent of its profits from "power brands", which include Meiomi, Charles Smith's Kung Fu Girl Riesling, Robert Mondavi, Kim Crawford, Ruffino Prosecco, Dreaming Tree, Estancia, Nobilo and others.
According to the report, the only untouchable "under $10" brand, for now at least, is Robert Mondavi's best-selling Woodbridge.
What impact Constellation's decision will have on the overall industry remains to be seen. If it discontinues a number of low-end brands, will consumers go elsewhere to buy inexpensive wines or dig a bit deeper into their pocketbooks for a tier upgrade? Clearly, the company is betting on internal consumer data and/or market psychology. I always said if you put two bottles on a table – one for $6 and the other for $10 – and asked someone to choose a bottle to take home, the higher-priced wine would be the pick. The reason? No one wants to be known as a "cheapskate." Maybe it's as simple as that!
It'll also be interesting to see if Constellation nudges up the production and price of its "power brands" to increase sales, revenue and profits. The strategy has merit if the quality of the wine isn't diminished. All I know is that I'm already in the $11-to-$15 range for an everyday drinking wine, and I'm staying put.