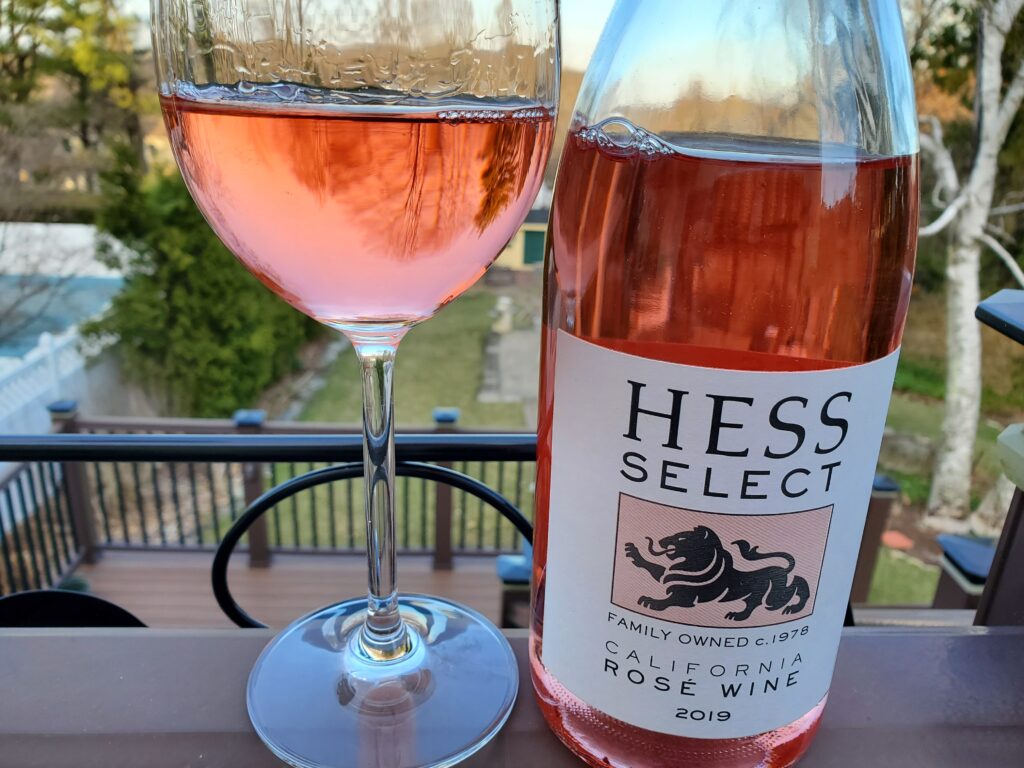 If you purchase six or more bottles of any Hess Collection wines, the Napa Valley winery will deliver the package to your door for $1 in shipping costs. That's a pretty good deal, one of many now being offered by wineries coast-to-coast in their shop-from-home campaigns during the COVID-19 crisis.
The Hess Family Estate offers quality wines at all price levels, from $10 to more than $100, and for my money there's a lot of value in the less-than-$25 range. The category includes the Hess Select portfolio of seven wines that sell between $12 and $20. They include Central Coast Pinot Noir ($20), North Coast Cabernet Sauvignon ($19), California "Treo" Winemaker's Blend ($19), California Pinot Gris ($12), North Coast Sauvignon Blanc ($12), Monterey Chardonnay ($12), and California Rose` ($12).
The winemaking team, headed by Dave Guffy, crafts Hess Select wines with the same careful attention they devote to Hess Collection's higher-priced and single-vineyard bottlings – the only difference being the sourcing of grapes. Hess Select wines can trace their fruit to both family-owned vineyards – of which there are five – and top grower estates along California's coastal regions.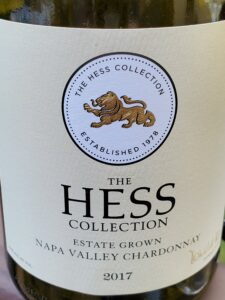 The Hess Family Wines Estate was launched by Swedish entrepreneur Donald Hess and his wife Ursula more than four decades ago. Today, a fifth generation, daughter Sabrina and her husband Tim, are managing the Hess brands  while continuing to build on their parents' viticultural, environmental, cultural and charitable legacy.
The founders created a remarkable story. In the early 1970s, Donald was one of the first Napa vintners to envision planting vineyards at higher elevations on Mount Veeder's steep hillsides, ridges and summit. An ancient island seabed of volcanic soils that was pushed upward, Mt. Veeder would go on to produce great wines and eventually be named a prestigious American Viticultural Area (1993) within the Napa Valley AVA. Hess and other pioneers deserve much of the credit.
Art has also been synonymous with the Hess family. The Hess Collection Art Museum, which is open to the public, is located adjacent to the winery's tasting room. It once served as the Christian Brothers winery. Donald completely restored the structure in the late 1980s to house his personally selected works of art – most of it by emerging artists from across the globe.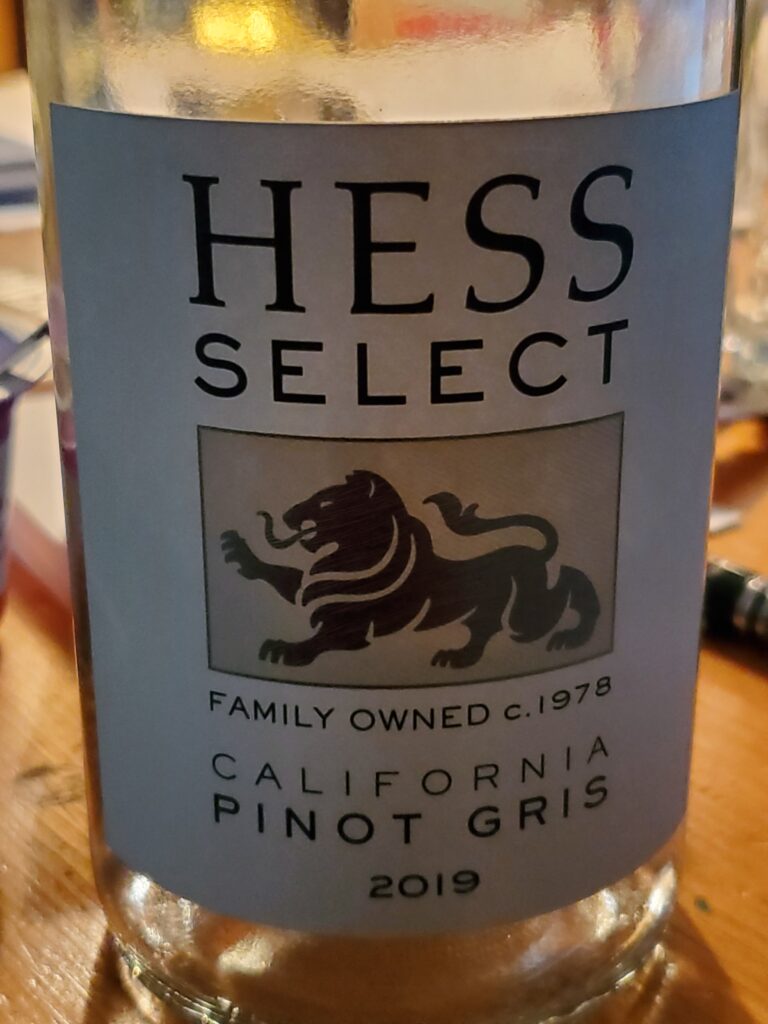 Finally, and probably more significant, is the Hess family's devotion to protecting the environment. More than 600 prime acres of Mt. Veeder property has been set aside since the 1980s as a wildlife preserve, including a fish-farming habitat. Also, Hess Collection was instrumental in helping to develop the Wine Institute's "Code of Sustainable Wine Growing Practices (2002) and was  among Napa's first 10 wineries to receive certification as a Napa Green Winery (2008). (For more on the Hess legacy, go to https://www.hesscollection.com/our-story/)
The 2019 Hess Select vintage wines are now hitting store shelves. Here are three that I've sampled plus a fourth, the classic Hess Collection Chardonnay, as a bonus.
Hess Select California Pinot Gris 2019, $13.99 – Here's a smashing example of fresh, thirst-quenching California Pinot Gris. The grapes come from regional growers who practice sustainable farming methods. According to head winemaker David Guffy, vineyard sites producing grapes with approachable acids and balanced fruit notes were selected. Fermentation, he said, took place in stainless steel, without oak influence, in order to "accentuate the beautiful tropical fruit characteristics of the wine and retain freshness." Bingo. The wine flows smoothly and hits home with crisp, lemon, white nectarine and peach flavors. It finishes on the dry side (alcohol level is 13.5 percent). The Hess Select fact sheet notes there are 120 calories in a 5-ounce pour (24 calories per ounce). The nutritional transparency is appreciated. While 13,000 cases were produced, the 2019 release is already sold out at the winery but look for shipments to arrive in Massachusetts and New Hampshire over the next month or two.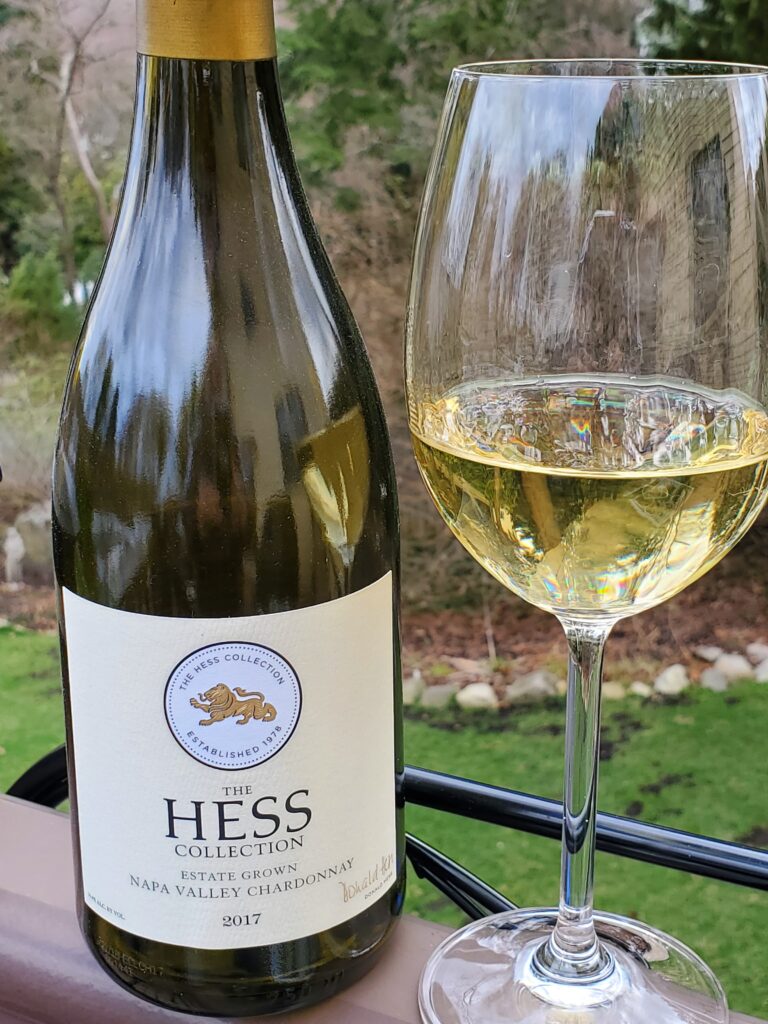 Hess Select California Rose` 2019, $12 – It's juicy and fragrant yet I can only guess at the grapes used to make this blend since none were mentioned on the bottle or winemaker's notes. I'm leaning toward Pinot Noir with a touch of Merlot and maybe Syrah. The color is dark pink/ salmon which belies extended skin contact during the maceration process. This is a very satisfying rose`: clean (no oak fermentation) and bright with energetic strawberry and raspberry flavors. While its 13.5 percent alcohol level denotes dryness, the ripe California fruit delivers a subtle sweetness that lifts the palate. A lingering finish adds to its appeal. Only 5,300 cases were produced and it's in stock at the winery.
Hess Select Chardonnay Monterey 2018, $12.99 – The plethora of good California Chardonnays at this price-point magnifies the state's great viticultural attributes: sunny exposures, both cool and warm vineyard sites, diverse soils, and, most importantly, consistently nice growing seasons. For vintners, 2018 played out like a dream: slow and steady ripening of grapes with moderate temperatures. The Central Coast Monterey region, buffeted by Pacific Ocean breezes, produced beautifully developed fruit and expressive Chardonnay. This green-label Chardonnay (13.5% alcohol) is the house wine at the Hess Collection tasting room – a confident quality endorsement from management. I was impressed by the wine's multiple and varied flavors – pineapple, lemon, apple, citrus – which intermingled seamlessly to yield a delicious, balanced taste. The texture is round but not oaky (25 percent of the wine is aged in new French oak, the balance in stainless steel). This wine is plentiful in local stores (Total Wine has the  best deal at $8.97 a bottle) and is made to stockpile for summer sipping.
Hess Collection Chardonnay 2017, Napa Valley, $13.99 – The 2018 vintage – said to be outstanding – is now on sale at the suggested retail price of $22, but I recently picked up the 2017 for $13.99 at the Wine ConneXtion in North Andover. It's a great bargain while it lasts. While the vintage year was so-so overall – rain, hail storms, wildfires – Hess's estate grown fruit in the 155-acre Su'skol Vineyard came through in characteristic stellar style. The vineyard is devoted to 100 percent Chardonnay and is located with 10 miles of San Pablo Bay. There's a lot of morning fog and afternoon breezes to protect the Chardonnay's steady development through the summer heat. What I really like about this wine is its chiffon-like texture. It's smooth without undergoing massive time in French oak. Which also means it's not overburdened with vanilla and toasty flavors. In fact, only a small portion of the wine sees any fermentation in oak. This gives the fruit a big stage to shine on. Big apple, pear, and lemon co-star with a soft honeyed layer of almond paste. The result is a vibrant, sophisticated taste. Wine Enthusiast rated the 2017 vintage 90 points. It's absolutely an overachiever at the listed price and a great lead up to the 2018.