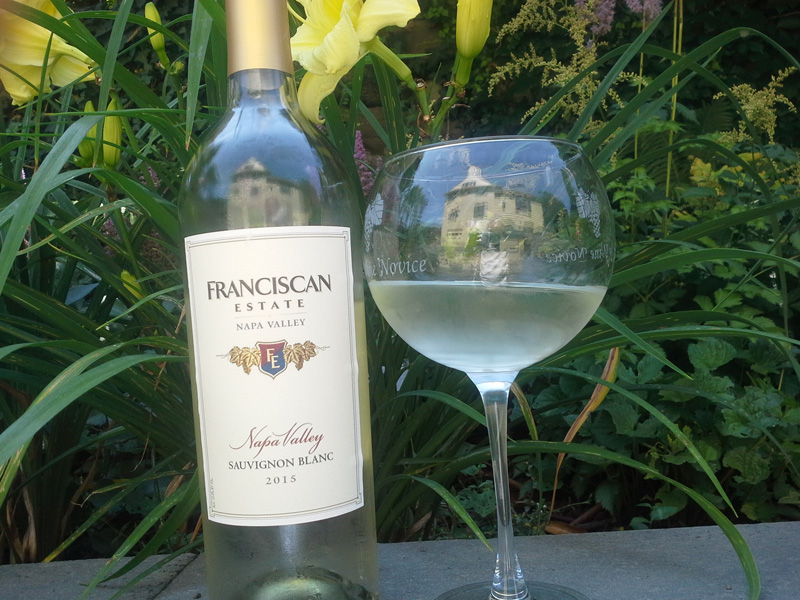 , jcampanini@lowellsun.com
Janet Myers has built a reputation for crafting fine Cabernet Sauvignon at Napa Valley's Franciscan Estate Winery, yet her white wines are also special.
Myers has produced two beauties in the 2015 vintage: Equilibrium white blend and Sauvignon Blanc. Both exhibit intense floral aromas and exotic flavors, a welcome sign of fresh, ripe fruit from Franciscan's top Oakville vineyards.
I've determined that you can cover up the labels on these Franciscan wines, pour them to guests anywhere in the world, and the reaction would be the same: "Wow, that's exciting!"
The response isn't made up; it came from the Wine Goddess, my wife Mary Lee, who accepted a glass in a blind taste test at home.
I value the Wine Goddess' opinions very highly — except on horse racing — and she's usually right. She was tasting the Equilibrium, which we paired with a delightful shrimp salad appetizer and a lobster roll from 50 Warren Street at the UMass Lowell Inn & Conference Center. Needless to say, everything was harmonious.
Two days later, we sat in the pergola and sampled the Sauvignon Blanc while the Wine Goddess gave me a rundown on the latest blooms in her ever-growing daylilly garden (180 varieties). Chilled to perfection (53 degrees), it proved to be positively divine in the heavenly surroundings.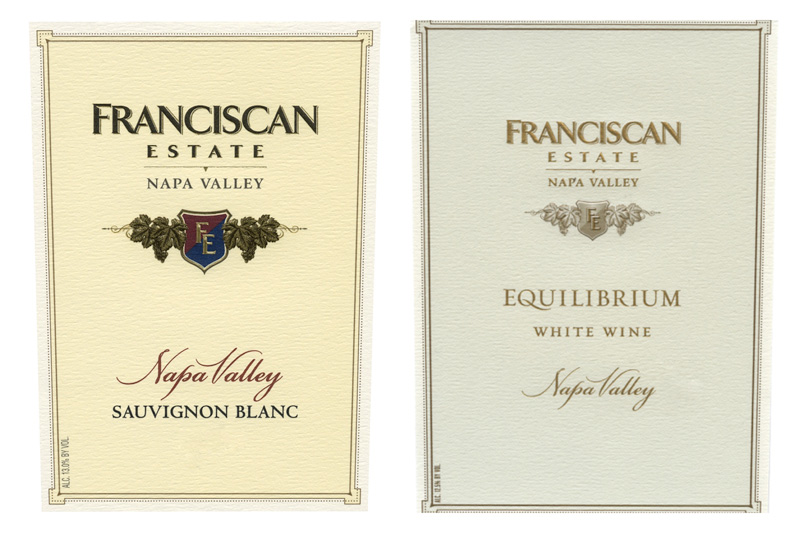 My tasting notes follow:
Franciscan Equilibrium 2015, Napa Valley, SRP $23 — The color is nearly translucent with a tinge of yellow straw. Pop the cork, close your eyes, and breathe in deeply; I imagined that it's like walking through a tropical flower garden on Oahu. The flavors were gratifying: melon, mango and grapefruit. What gives this vibrant white its "bones"? It's a blend dominated by steely Sauvignon Blanc and carefully refined with creamy Chardonnay (17 percent) and Muscat Canelli (14 percent). Americans don't see much Muscat, but in France it produces vibrant, high-acid wines with hints of raisin, honey, peach, apricot, mango, orange blossom and musk. Myers, Franciscan's director of wine since 2005, has obviously found the right combination in this blend. The wine is penetratingly expressive and crisp while maintaining a satisfying balance. We loved the feel on the tongue (medium-bodied texture) and the mineral lift on the finish. The best part is Equilibrium is available in local stores at a sale price ($17.99 at New Hampshire State Liquor Outlets).
Franciscan Sauvignon Blanc 2015, Napa Valley, SRP $18 — A good glass of Sauvignon Blanc is like getting a mid-morning walk-up call from Sophia Loren requesting your presence at a breakfast table overlooking the cliffside beaches in Positano. You're buoyed by the vibrancy — refreshed and ready to go. (The Wine Goddess actually surprised me with such a call some years ago, taking me to the exact spot where actress Diane Lane performed her famous Positano beach scene in the movie "Under the Tuscan Sun.") Here's a lively, mouthwatering 100 percent Sauvignon Blanc that is pure, perky and pleasurable. Myers enhances the fruit traits by keeping the freshly pressed juice in contact with the skins for 6 to 8 hours. According to the winemaker's notes, the juice is "tasted every hour to pinpoint the peak of lime and lemongrass flavor before pressing the skins." Whoever the "on-the-hour" taster is, he/she deserves a raise. The overall result is a picturebook Sauvignon Blanc that delivers clean, crisp attributes and a long, round finish. It's now on sale at most stores for around $15.