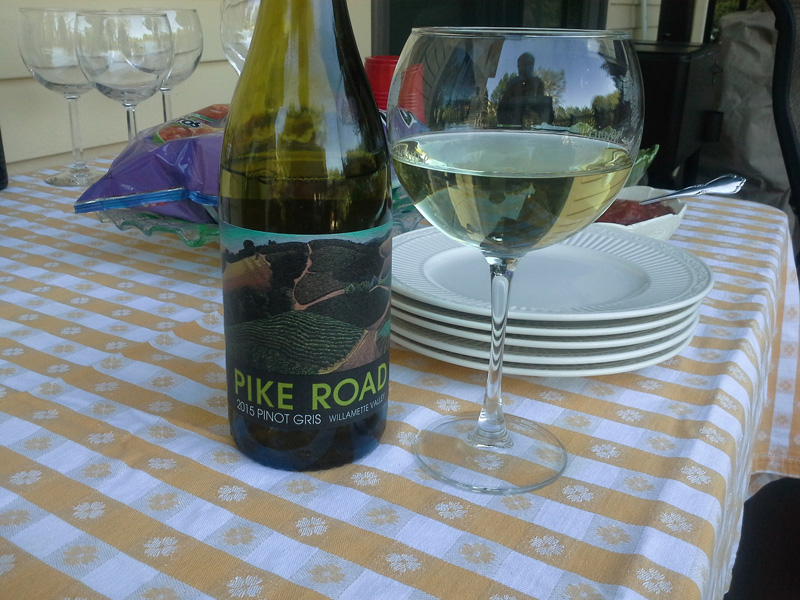 For five generations the Campbell family of Gaston, Ore., have grown grapes and crafted wine, building a successful enterprise at Elk Cove Vineyards which was launched in 1974.
Several years ago, Pat and Joe Campbell started a sister brand, Pike Road, hoping to deliver a quality Pinot Noir and Pinot Gris at affordable prices.
Elk Cove wines are consistently good, and the Pinot Noir bottlings (from an estate vineyard and five others) fetch from $60 to $125. Most vintages sell out to wine club members, leaving little for wholesale public distribution. The Campbells have decided that Elk Cove's continued success rests with wines made exclusively from estate-grown grapes. Enter the Pike Road label.
Using fruit from its five vineyards and other sources, the Campbells see Pike Road as an opportunity to bring their Willamette Valley wines to more consumers. The 2014 Pike Road Pinot Noir, which retails at $19, is probably the best they've produced so far with this line. Wine Enthusiast recently rated it 90 points and made it an "Editors Choice" selection in its August magazine. "The immaculate craftmanship and clean direct flavors are light years beyond budget Pinot Noir from most other regions. This is your perfect salmon wine," said the WE review.
I didn't need the review to sway me. In fact, I sampled Pike Road Pinot Noir on May 15, a full two months before WE hit my mail slot. I found it surprisingly authentic. What really bowled me over, however, was the under $20 price. It's very difficult to find a gifted Pinot Noir on an Average Joe's budget, and Pike Road is that type of gem.
On Saturday, June 25, I sampled Pike Road's 2015 Pinot Gris ($15) and was again happy with the result.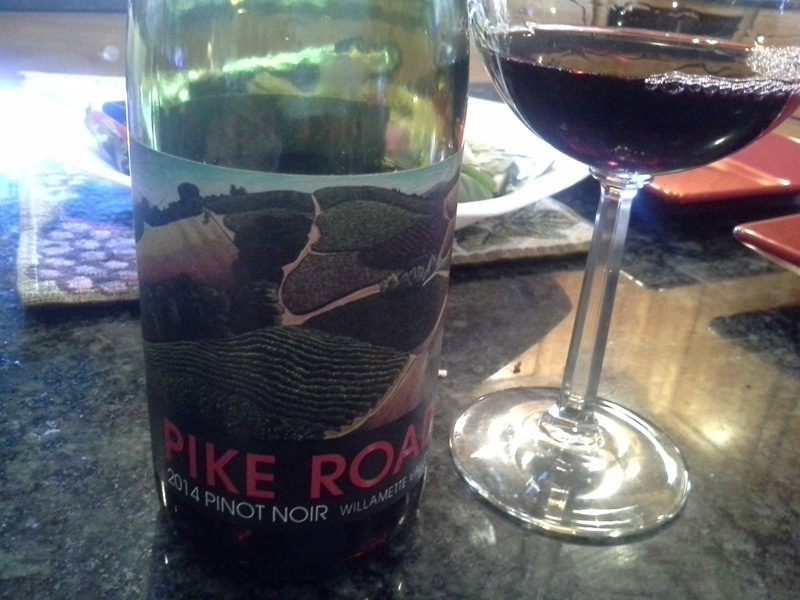 Two years ago, I traveled to the Yamhill-Carlton district where Pike Road winds it way through the farms and orchards of Willamette Valley. The "wine farms" I visited are unpretentious, beautiful and a throwback to America's early days of pioneering spirit. Oregon winemakers are turning out impeccable wines at prices greatly discounted from California and French competitors. They deserve your support.
The following are my reviews:
Pike Road Pinot Noir 2014, Willamette Valley, $19 — Pale ruby color and cherry fragrance are the opening greetings. Cherry, strawberry and raspberry flavors mix nicely on a smooth palate. Pleasant field herbs and minerality add to a lingering finish. A steal for the price. Pike Road (only 9,000 cases produced) is distributed in Massachusetts by Martignetti Liquors and is worth hunting down.
Pike Road Pinot Gris 2015, Willamette Valley, $15 — Pretty golden straw-and-light green coloring. Grapefruit, lime and other citrus expressions come through in lively fashion, leading to a crisp, clean and refreshing experience. A medium-body texture coats the palate and adds depth. This is a two-glass Pinot Gris: the first entices, the second relaxes. If you're tired of watery Pinot Gris and want the steely taste of nature's bounty, here's the one.