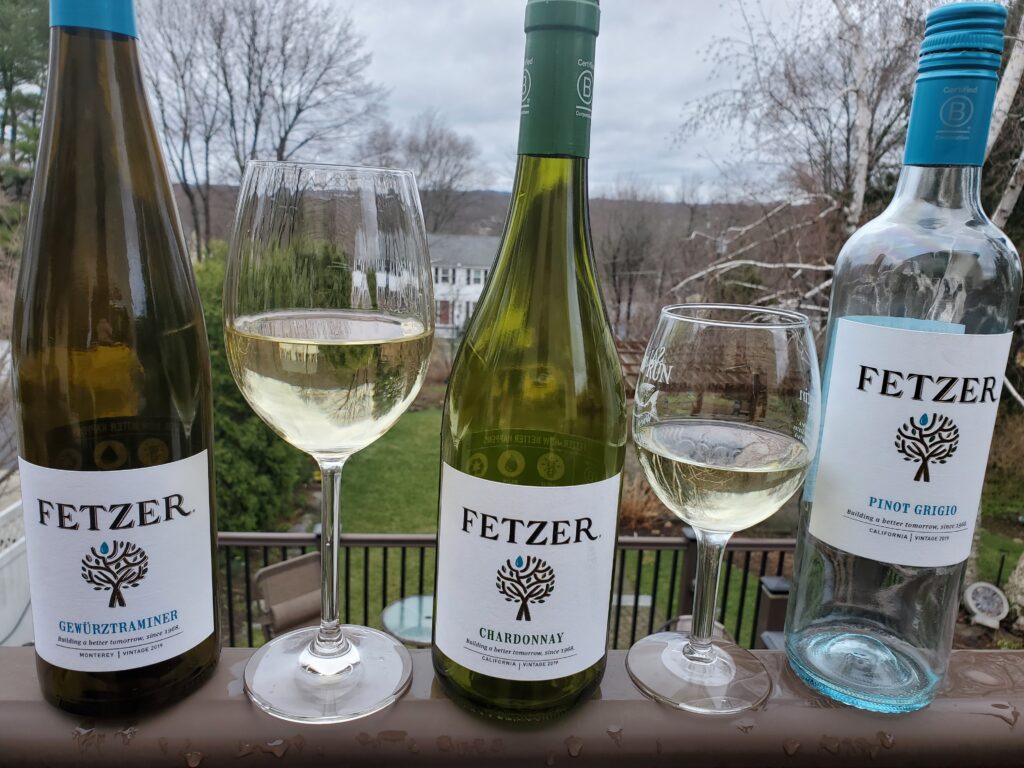 When it comes to pairing a cool wine with spicy Asian or Indian  takeout, I always grab for the "gutsy" Gewurztraminer (geh-VURTZ-tra-MEEN-er).
Alsatian versions of the grape are preferably the best, but I'm not fussy especially when I can get a racy, quality white that fits my retirement pocketbook.
That's why I can't get enough of Fetzer wines, and especially their Gewurztraminer.
You'll never pay more than $12 a bottle for a Fetzer white wine and $15 for a red, including Merlot and Cabernet Sauvignon.
I recently sampled three whites – Gewurztraminer, Pinot Grigio, Chardonnay – and came away as a convert for Fetzer's simple and sustainable way of making pleasant tasting, affordable wines. Each of the wines cost $9.99 in New Hampshire State Wine & Liquor Outlets and Massachusetts chain stores.
Price, naturally, is a big feature of Fetzer's mission. Good wine should be available to the public at a square price, and this company – the 10th largest producer in America by volume – makes it so.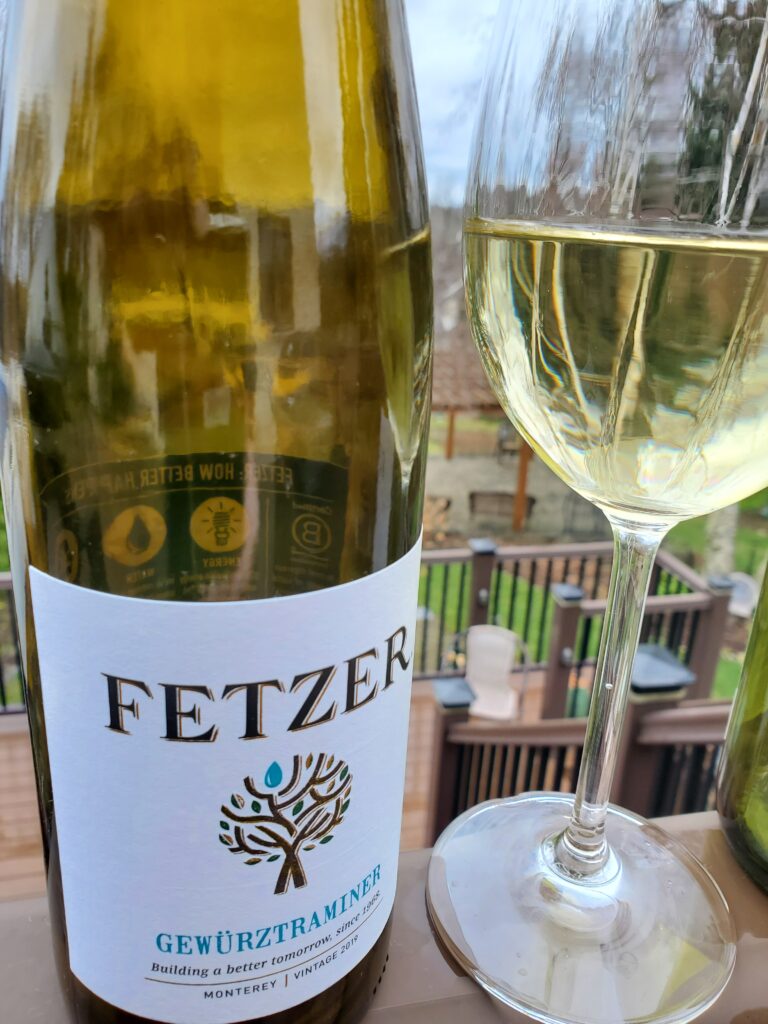 The Fetzer name and brand is iconic in Monterey and Mendocino County AVA, where in 1968 Barney Fetzer sowed the soil and helped build a powerhouse winery from scratch. He died in 1981, and his wife Katherine and their 11 children forged ahead before selling the international enterprise in 1992.
Today, Fetzer is a subsidiary of a new owner, Vina Concha y Toro, which is Chile's largest producer and one of the world's most admired wine brands.
Fetzer has earned its stripes in promoting organic farming methods, an environmentally conscious strategy that fits in nicely with Concha y Toro's similar vision. The Hopland winery is one of 3,800 companies worldwide to achieve the rigorous B Corp certification for "using business as a force for good" to save the planet's resources.
The winery's motto is sacred, according to winemaker Margaret Leonardi, a fourth generation farmer who grew up on an organic dairy farm in northern California: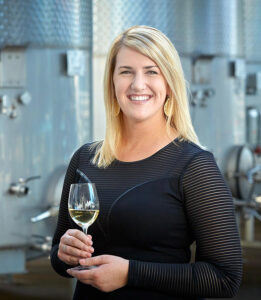 "Fetzer stands for a good today and a better tomorrow." (Read more Fetzer's social and environmental performance at www.fetzer.com).
So back to the wines.
I don't think any wine writer has ever described Gewurztraminer as "gutsy." Here's a grape that grows best in cool climates, like in the Alsatian region of northern France and Italy's Trentino-Alto Adige near the Swiss Alps. It's fruity and expressive and can be produced from  sweet-to-dry stylistically. Signature wines have an amber color, are spicy and finish dry, almost with a slightly bitter taste.
Gewurztraminer gets a small role in California, however, the grape does surprisingly well on the coast. Breezier and foggy mesoclimates protect vineyards from burning sunshine and give grapes a steady growing cycle to mature. Mendocino is considered a cool-climate place for the grape to thrive.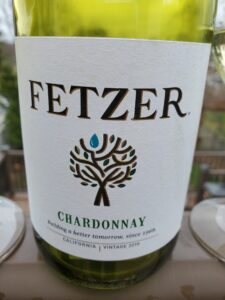 Fetzer's Gewurztraminer is fermented in stainless steel (no oak) and made off-dry. The wine comes across as fruity but it's not "sugary" – a fact borne out by its 12 percent alcohol level  (Note: higher alcohol equals less residual sugar content). Spiciness is also a key trait. From the first whiff of the juice to a sip and swallow, there's a racy edge to the peach and apricot flavors filling the palate. The honeyed texture adds to the wine's richness.
Kudos to winemaker Leonardi for sticking to a good plan in creating a versatile Gewurzstraminer, one that can be a sensory sipper on the patio or a companion to spicy and exotic foods. It's a great bargain at $9.99 a bottle.
For those who follow ratings, Wine Spectator as well as independent reviewer James Suckling gave Fetzer's 2019 Gewurztraminer 90 points.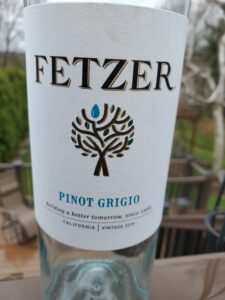 I also urge you to try two other 2019 Fetzer releases: the Chardonnay (13% abv.) and Pinot Grigio (12% abv.). Both are clean tasting and appealing. ,The Chardonnay strikes a high note for its apple, vanilla and citrus notes while the Pinot Grigio is soft, refreshing and drinks like its served from a water fountain.