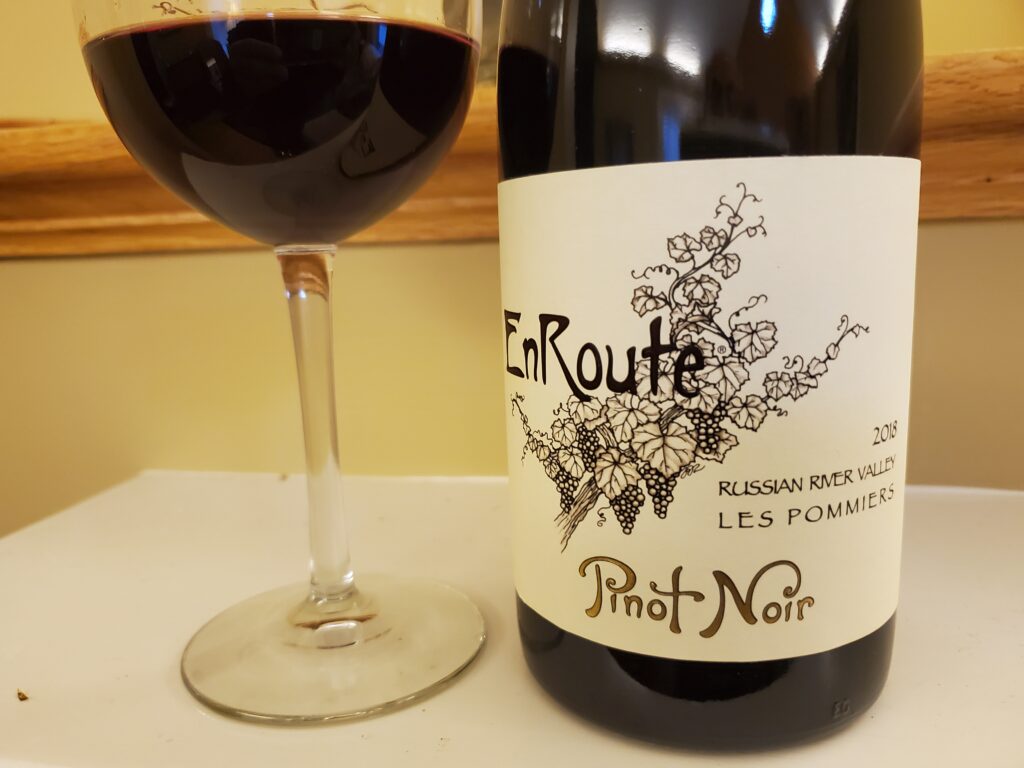 For the past five years I've written a column suggesting my top wine recommendations for the Easter and Passover holiday celebrations.
Traditionally, the column is released a week before the holiday, which this year falls on Sunday, April 4.
Well, recently I tasted a Russian River Valley Pinot Noir that is just too good to hold back on. Also, it's now on sale in New Hampshire State Wine & Liquor Outlets until the end of March. Read on.
Pinot Noir makes for a wonderful pairing with baked ham, turkey and all the fixings. When in balance, Pinot Noir's smooth texture, mellow tannins, notable alcohol and high acidity puts this varietal at the head of the table with foods that delight in creamy sauces, glazes and herbs.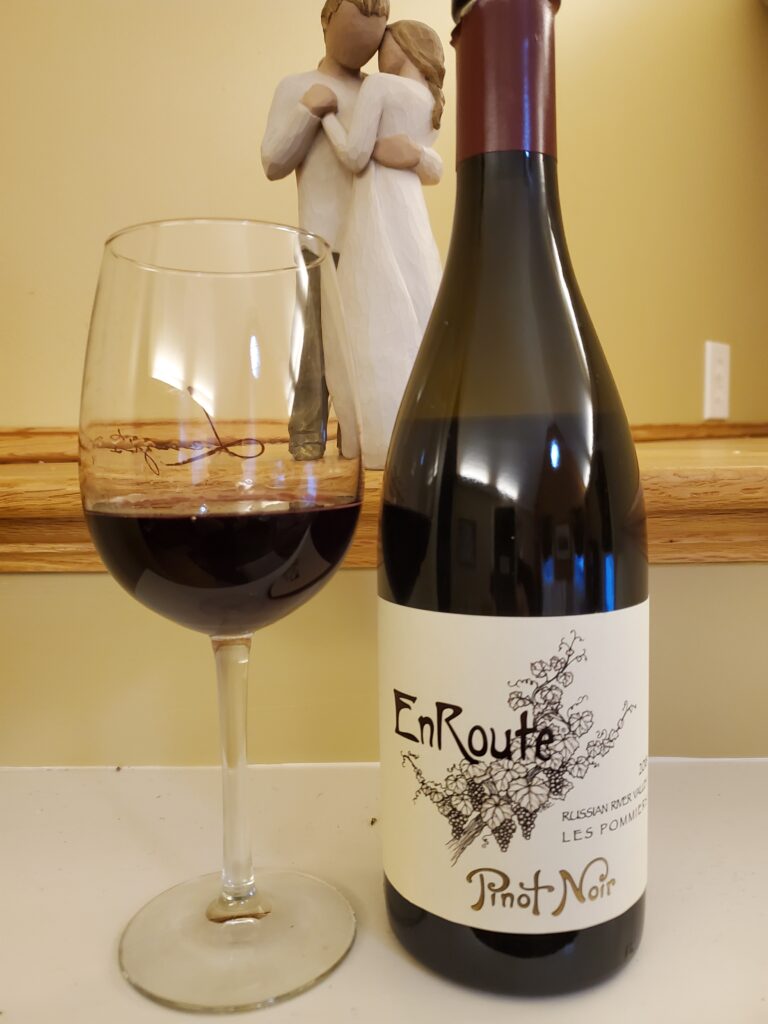 The 2018 EnRoute Pinot Noir, "Les Pommiers" (SRP $60, abv. 14.5%) , is a very charming, elegant wine. It has a good pedigree, coming from the founders of Far Niente Winery, which is one of the top boutique wine producers in Napa Valley.
EnRoute Winery was established in 2007 and dedicated to producing Pinot Noir from   Sonoma County's cool-climate Russian River Valley vineyards. The diversity of soils and unique mesoclimates, shaped by a flowing river that produces foggy morning cover to sun-drenched vineyards, gives Chardonnay and Pinor Noir a chance to ripen slowly and fully. The result is balanced wines of expressive flavors.
EnRoute "Les Pommiers" is a blend of fruit from top RRV vineyards – Northern Spy, Amber Ridge – and also Manzana, a site located further south in the Green Valley AVA.
For those who like a Burgundian intensity to their pinot, "Les Pommiers"  boasts an aromatic nose of black fruit and outdoorsy scents and a taut structure, both good traits to have in a quality wine. Yet there's more depth to its beauty.  It begins and ends with an abundance of sunny, California energy in the dark cherry and black fruit flavors that emerge in EnRoute from sip to swallow. Clove, dried tobacco, pepper spices, and wood elements add to the lush layering and silky texture.
Wine Spectator gave "Les Pommiers" a 93-point rating, which puts it in the top tier of premium U.S. pinots.
There's value in Les Pommiers price. A bottle costs $25 less than EnRoute's four single-vineyard Pinot Noir offerings (Northern Spy, Amber Ridge, Bucher, Marty's). I think Les Pommiers is a fabulous introduction to this 14-year-old winery, which draws from Far Niente's broad viticultural talent, experience, and other umbrella enterprises (Dolce, Bella Union, Nickel & Nickel, Post & Beam).
Here's more good news: EnRoute Les Pommiers is now on sale in New Hampshire for $51.99 a bottle through March 31. That's the best deal around for a wine with plenty of pleasing attributes.