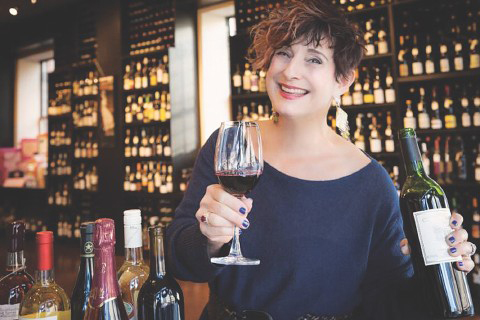 , The Wine Novice
Once again, I've called out my stable of experts to suggest a variety of pleasing wines for your Easter holiday enjoyment.
Jo-Ann Ross of Boston is a licensed wine educator (WSET) who has earned both Italian Wine Scholar and French Wine Scholar certifications, respectively. She is also my instructor in the IWS program.
Andrea Lewis, who is certified in several wine disciplines, is the legendary wine and store manager at Andover Classic Wines located in the Shawsheen Plaza in Andover.
Sam Messina is co-owner and wine buyer-director at the Wine ConneXtion in North Andover and a "maestro assagiatore" (master taster).
The following wines can be purchased locally.
Jo-Ann Ross
* Arnad Montjovet La Kiuva from Vallée d'Aosta (Italy), $18 — This bold red wine contains 70 percent Nebbiolo of Barolo fame.
* Bruna Le Russeghine Pigato from Liguria (Italy), $20 — Pigato is a crisp, refreshing white grape that is native to Liguria. It thrives along the coast vineyards.
* St. Daniel Pinot Nero (Pinot Noir) from Alto Adige, in Northeast Italy, $20 — It's refreshing with bright acidity. Pairs well with ham, lamb and veal dishes.
* Montenidoli Vernaccia di San Gimignano Tradizionale from Tuscany, $20 — A classic aromatic white that is fermented on its grape skins. Wonderful texture.
* Fattoria Nicodemi Cerasulolo di Abruzzo Rosato (Rosé) from Abruzzo, $16 — Made from 100 percent Montepulciano, Abruzzo's most popular grape.
* Argiolas Perdera Monica di Sardegna (Sardinia), $13 — Monica is an ancient native grape that has been revived on the island jewel. It produces aromas of wild berries, herbs and spices. The palate is soft and round.
* Andrea Felici Verdicchio dei Castelli di Jesi Classico Superiore from Marche, $20 — From the classico subzone, this signature white is a step up in character and quality. It is rich, crips and complex.
* Gulfi Cerasuolo di Vittoria DOCG from Sicily, $25 — A cherry-colored blend of Frappato and Nero d'Avola grapes.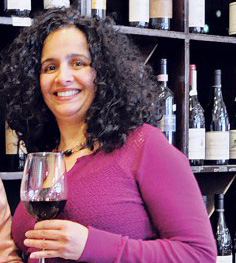 Andrea M. Lewis
Andover Classic Wines
* Ettore Germano Rosanna NV, $33.99 — Start your Easter meal with a toast of this sparkling pink-colored gem. Explosive nose of fruit and red and white flowers, with a slight tinge of fresh-baked bread. Nebbiolo grape variety.
* Francois Villard les Contours de Deponcins Viognier 2016, $25.99 — The nose is bursting with pear and peach fruit with notes of apricot jam, aniseed and white stoned fruit on the palate. A perfect pair with a Easter ham or brunch-style dishes.
* Idlewild The Bee 2016, $21.99 — This Piedmontese wine is a white blend of Moscato Bianco, Arneis and Cortese. It's highlighted by honey, wildflowers, wet stones, salty air, jasmine and orange blossoms. Rich and racy on the palate.
* Oh Schist Riesling 2016, $9.99 — Straw green color. Fruity aromas and flavors of pineapple cake, sliced peaches and apples, and lemon custard with a silky, crisp, off-dry light-to-medium body. It's silky and refreshing.
* Quinto Milu Ribera Del Duero Spain 2016, $15.99 — Organic and honest expression of old Vine Tempranillo with notes of warm, dark fruit, violets and slight black pepper. The robust wine for Easter lamb.
* Elizabeth Rose Pinot Noir 2015, $22.99 — Ripe raspberry aromas lead into a bright mouthfeel with notes of morel mushrooms. A mid-weight wine with a pure expression of a Pinot Noir.
* Chateau Pegau Maclura 2015, $21.99 — Intense aroma of cassis, blackberry and spice and soft ripe tannins make you crave for another glass. A Rhone blend that won't disappoint.
* Chateau Beaumont Haut Medoc 2015, $23.99 — This is classic Bordeaux (Cabernet Sauvignon-Merlot blend) exhibiting a floral bouquet and red berry fruit on the palate. A fresh wine to pair with a roast both pork and beef.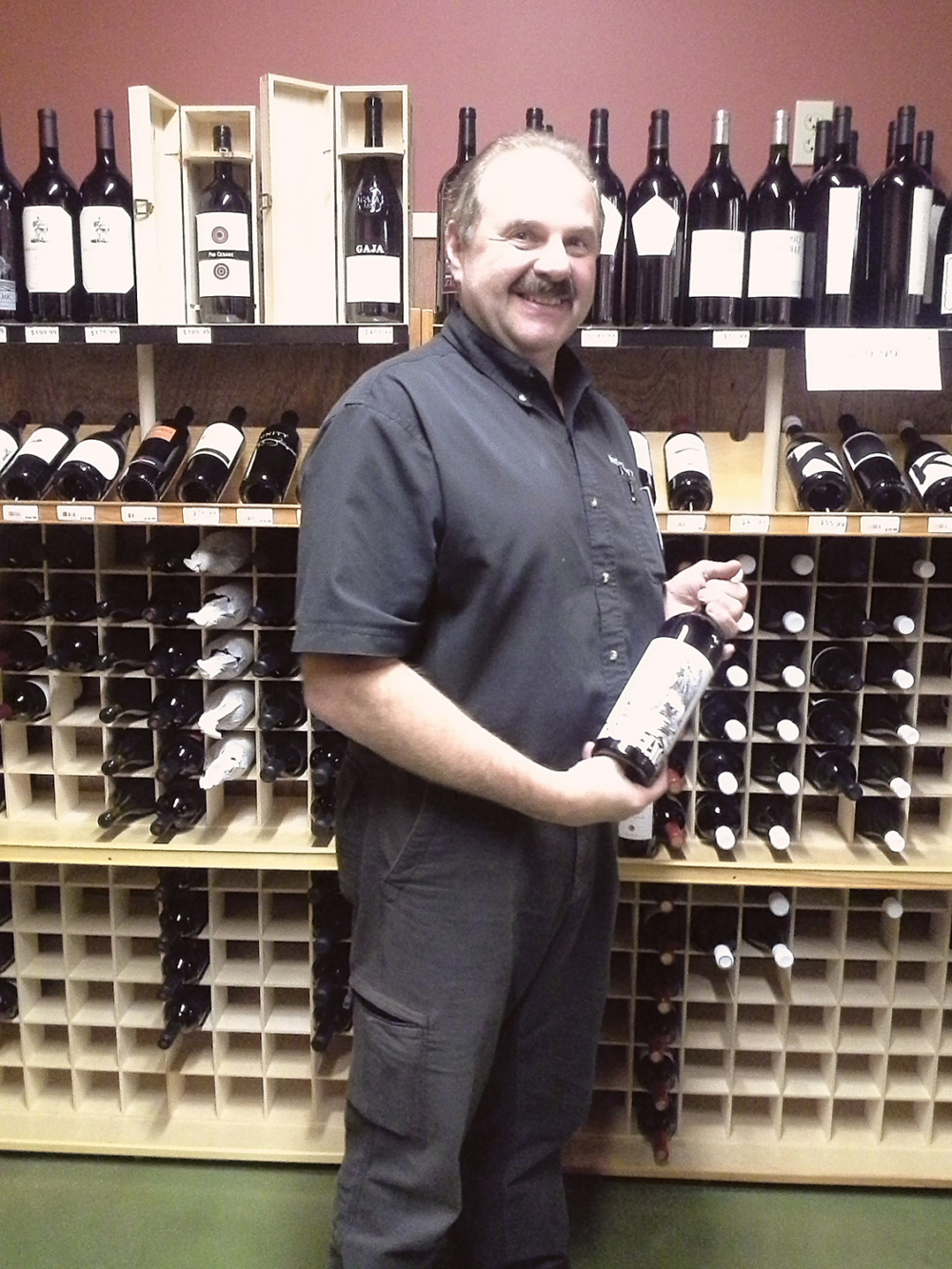 Sam Messina
Wine ConneXtion
* Domaine Schlumberger "Les Princes Abbes" Pinot Blanc 2015, France, $10.99 — Green lime and grape fruit notes can be found after airing. In the mouth, the onset is generous and supple. The finish is very fine and pleasing.
* Wente "Riva Ranch" Chardonnay 2016, California, $17.99 — A rich, golden-colored Chardonnay with aromas of ripe apple and pears that is perfectly blanced by subtle oak and vanilla from barrel aging. Luscious mouthfeel with flavors of guava, vanilla and butterscotch.
* Davis Family "Cuvee Luke" White Blend 2015, California, $16.99 — Exotic and delicious Rhone-style blend of Roussane, Marsanne and Viognier. From a cooler, elevated vineyard in the Sierra Footbhills, this wine exhibits fresh acidity and balanced flavors.
* Truchard Carneros Pinot Noir 2014, California, $25.99 — A complex nose of plum, rhubarb and wild strawberry with hints of citrus blossom. The mouth is silky with bright flavors of cherry jam, ranberry and sweet vanilla.
* Olivier Cuilleras "Domaine La Guintrandy" Cote de Rhone Blend 2016, France, $11.99 — This Granache-Carignan-Syrah blend produces a stunning ruby-purple color in an elegant style. Copious quantities of black and cherry fruit flavors pour forth with licorice and velvety tannins.
* Marietta "Christo" Rhone Blend 2014, California, $18.99 — Full-bodied yet soft, this red offers plenty of thick, juicy back fruits and pepper with intense note of blueberries, lavender and dried flowers.
* Bellarina Knight's Valley Cabernet Sauvignon 2012, California, $17.99 — Tantalizing aromas of dark cherry, anise, cocoa and toasted spices lead to a rich palate of black cherry, juicy plum and savory spice flavors. The finish is rich and lengthy.
* Frisk "Prickly" Riesling 2017, Australia, $7.99 — Light yellow gold with a slight efferevescence, it's sweet and spicy at once with a good depth of juicy orchard fruit and orange marmalade flaovrs. A good choice with spicy or salty foods.