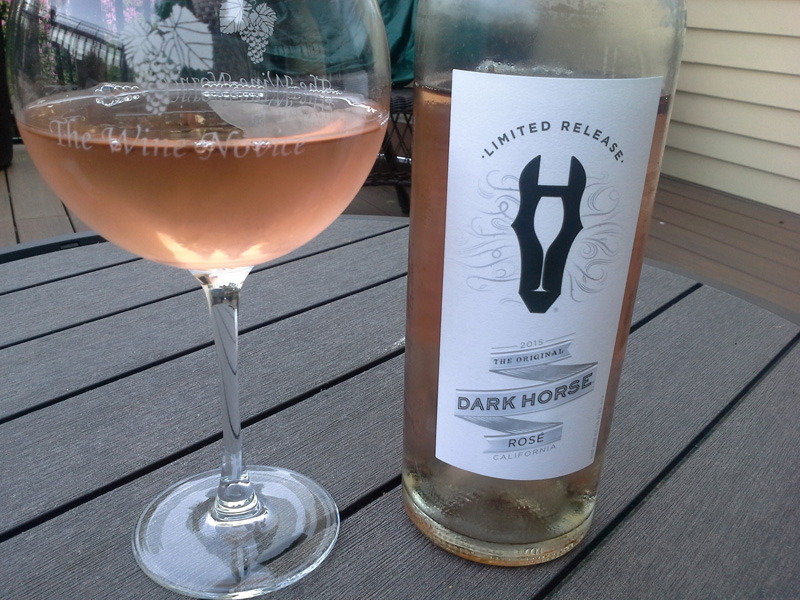 There's a new Dark Horse out of California that's caught my eye — just in time for Saturday's Belmont Stakes.
But instead of betting on it, you drink it.
It's the maiden vintage (2015) of Limited Reserve Dark Horse Rosé, produced by E&J Gallo Winery of Modesto.
I tried it recently at dinner with the Wine Goddess, and Dark Horse went wire-to-wire in overall appeal. If I were writing a review for the Daily Racing Form, here's how it would go:
"Fresh out of the gate in a striking pink color and fragrant aromas, Dark Horse moved quickly to the front with spirited strides of strawberry and citrus flavors. Its acidity and texture were confidently positioned to deliver a smooth, mouth-watering ride across the palate. With precision focus, Dark Horse closed effortlessly to a dry, clean and mineral finish that carried long into the winner's circle."
The best part? Dark Horse rosé comes with a consumer champion price of $7.99 a bottle at Traders Joe's.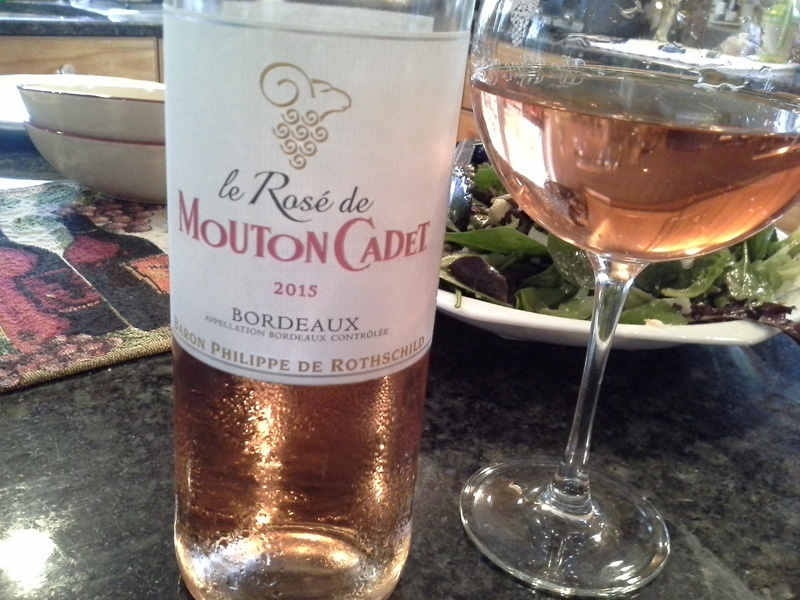 So where did the new star come from?
The Dark Horse brand is the brainchild of Beth Liston, E&J Gallo's senior winemaker-manager who's been with the winery for nearly a decade. Her philosophy is to craft "boldy unique" wines that "taste better than their price." In my palate's view, she's in front at all the furlong poles.
With the introduction of the 2015 rosé, the Dark Horse stable includes seven wines: Chardonnay, Sauvignon Blanc, Pinot Noir, Merlot, Cabernet Sauvignon, and Big Red Blend. They all sell for $10 or less.
Like any good handicapper, I've done my research on Liston and she's a fearless innovator at boosting a wine's flavor profile. For instance, Dark Horse rosé is a global blend of expressive red (Grenache, Barbera, Tempranillo) and floral white grapes (Pinot Gris). The mix produces structure, concentrated flavors, and balance.
Liston uses Gewurtzstraminer to spice up Dark Horse Chardonnay and goes bombs away with Tempranillo, Malbec and Cabernet Sauvignon to build a powerful Big Red Blend.
Dark Horse rosé fits all the conditions to move up from the back of the pack, and I'm looking forward to tasting Liston's other interesting wines.
As for my Belmont Stakes dark horse, I'm going with Brody's Cause.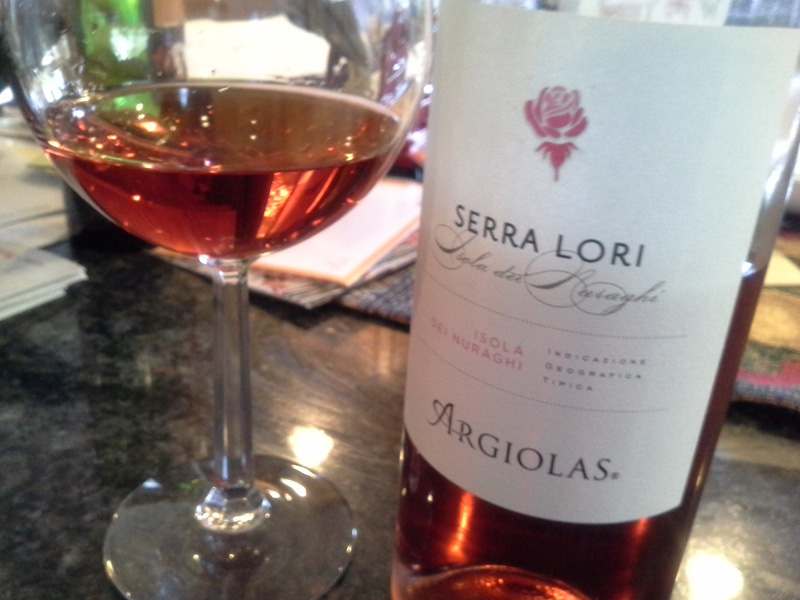 Here are three other summer rosés that I highly recommend:
2015 Le Rosé de Mouton Cadet, Bordeaux, $11.99 — The estate of Baron Philippe de Rothschild has produced a belle of the ball. This is Princess Grace Kelly in the prime of her young, captivating beauty. Mesmerizing expressions of strawberry, raspberry, pink grapefruit and garden flowers. It's hard to believe this dry, delicate pink rosé is a Bordeaux blend of powerful Merlot, Cabernet Franc and Cabernet Sauvignon. Graceful. "The Country Girl" lives on.
Serra Lori Rosato Isola dei Nuraghi Argiolas, $11.99 — Made in sun-swept Sardinia, this watermelon pink colored rosé is cool to look at and drink. An uptick of cherry, strawberry and orange with every sip and swallow. Cannonau (grenache), Monica, Carignan, Bovale Sardo make up the intriguing blend. Picnic time in the park or at the beach.
Villa Wolf Pinot Noir Rosé, $9.99, Pfaltz, Germany — So many things can go wrong with the intemperate Pinot Noir grape yet it thrives in the cool, protected Rhine River Valley. A Dr. Loosen brand, Villa Wolf is strikingly bright and zippy in strawberry and orange zest. A good buy.