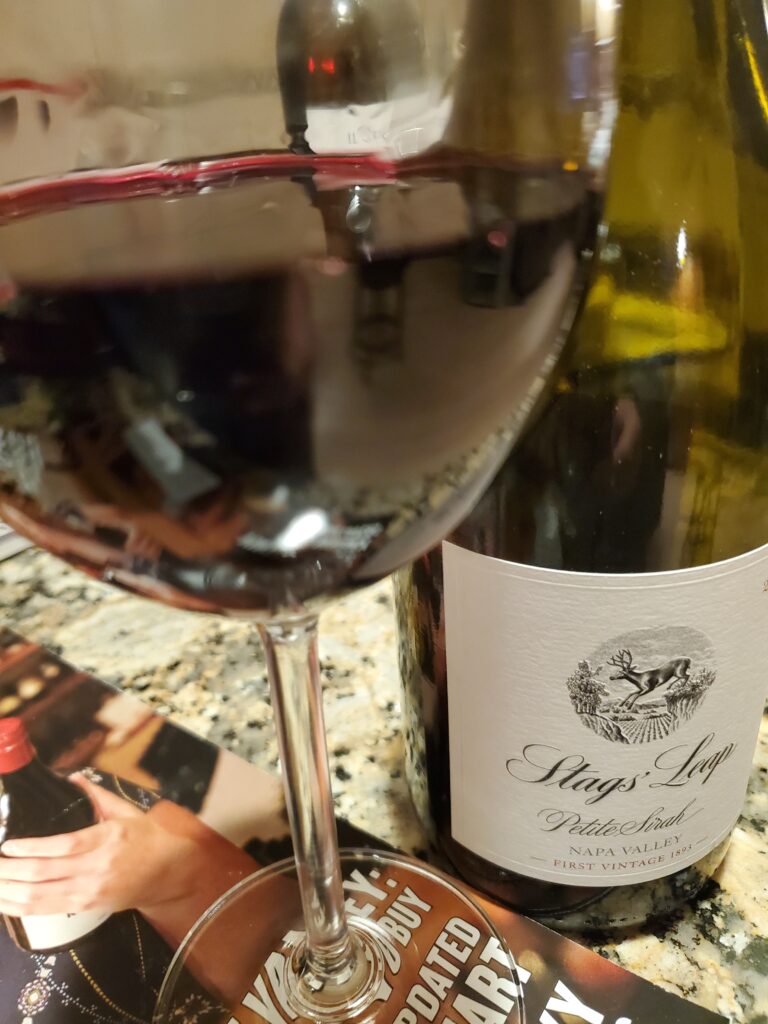 Looking for a new wine to add to your spring beverage list?
Stags' Leap Winery's Petite Sirah (SRP $47, abv. 14.1%) is the right choice, especially with Easter celebrations on the horizon.
Petite Sirah is NOT Syrah, It is a distinct varietal that was created by a botanist – Francois Durif – in Montpelier, France around 1880. Durif combined the seeds from Peloursin – a nearly extinct varietal – to the pollen of Syrah to make a new wine grape.
It was originally called "Durif" and is still referred to its birth name in France and other Old World wine-growing regions.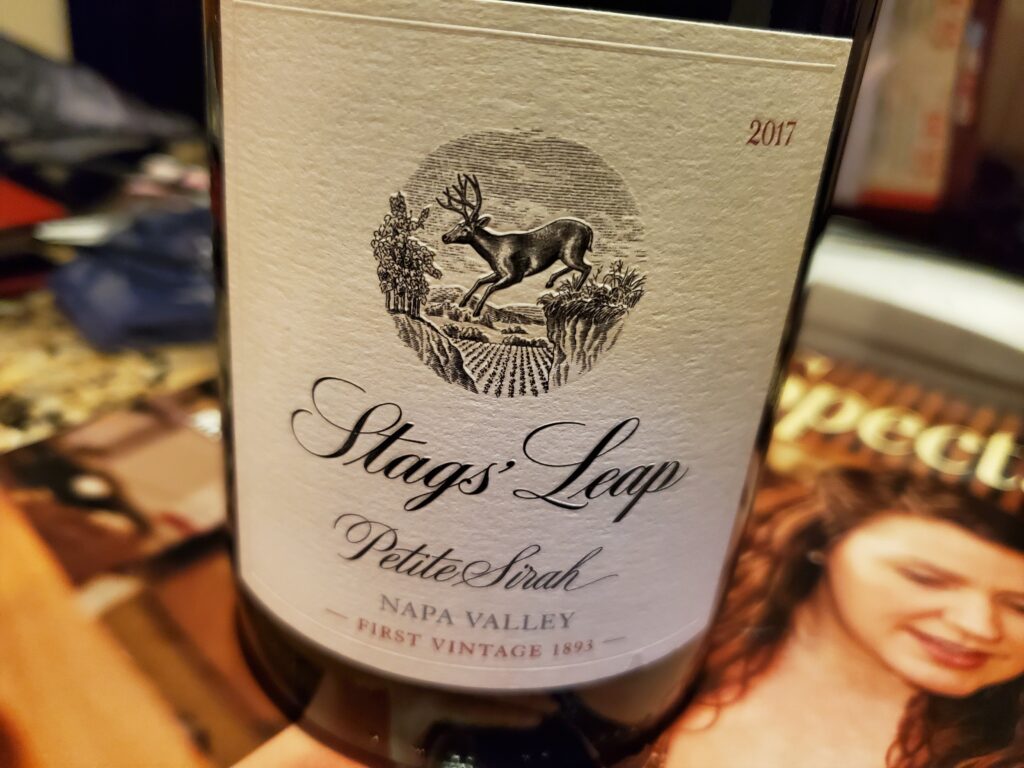 In 1884, Charles McIver imported Durif rootstock to California and re-named the grape Petite Sirah.
According to an article by wine writer Kathleen Wilcox ("Petite Sirah: The Winemaker's Wine Forges a New Path", June 2020), the grape captured a lot of attention in its new environment and became a big hit with vintners. The big, bold, highly tannic grape reached its peak in the mid-1970s with 14,000 acres planted in California, writes Wilcox, but thereafter lost favor with the public. By 1995, all but 2,000 acres of Petite Sirah remained and the grape was used primarily as a blending partner with Zinfandel.
Enterprising vintners, who recognized the grape's powerful traits, later forged Petite Sirah's comeback campaign around the slogan "PS I Love You." Wilcox notes that "adventurous drinkers" have rallied to the grape's full-bodied flavors and today more than 12,000 acres of vines are planted.
You can purchase a bottle of Petite Sirah for as cheaply as $9.99 and probably enjoy it. However, from a quality standpoint, Stags' Leap Winery in Napa Valley is known for producing benchmark wines and this is one of them. (In February, the New Hampshire Wine & Liquor Outlets carried the 2017 Stags' Leap Petite Sirah on sale for $37.99.)
Quality begins with the vines, and Stags' Leap has some of California's oldest Petite Sirah plantings dating back to the 1930s.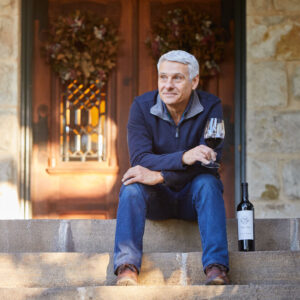 Winemaker Christophe Paubert says grapes from the best block of estate vines are combined with selected fruit from Stags' Leap vineyards in Calistoga, St. Helena, Oakville, Oak Knoll and Coombsville to create a 100 percent Napa Valley Petite Sirah.
In a word, Petite Sirah is characterized by its "intensity" in color (inky dark), aromas (musky, floral), flavors (blackberry and black cherry fruit bomb), spiciness (pepper, black licorice) and tannins (firm). The key is to balance it out with good acidity so that the wine doesn't overpower the senses with extreme traits.
Paubert says the grape is powerful enough without adding to it, so he limits the maceration and fermentation process to 9-12 days to avoid over extraction. The wine is aged in American oak (25 percent new) for 14 months to coalesce into a spicy blend from wine and wood. The aging also smooths out the tannic structure. Stags' Leap's  2017 vintage, which is 85% Petite Sirah, includes portions of Syrah (6%), Grenache (6%) and other mixed Rhone varietals (3%) to enhance the wine's complexity.
I don't regularly keep Petit Sirah in my wine cellar, although I drink it at times all year round. The 2017 Stags' Leap might just change my mind. It's not only an age-worthy wine, but the dark-purple drink offers unfathomable layers of fruit and spicy flavors on a penetrating yet luxurious frame. The taste sinks in and stays on the palate long after each sip. That's when the plum, baking spices and other goodies emerge in pleasing flavors.
At this quality level, Petite Sirah contends with the big boys, especially Cabernet Sauvignon, for a place at the table with grilled steaks, wild boar, thick veal chops, and other hearty meat dishes and stews. I also think it would mesh well with a prime rib roast.
Check it out and let me know what you think.