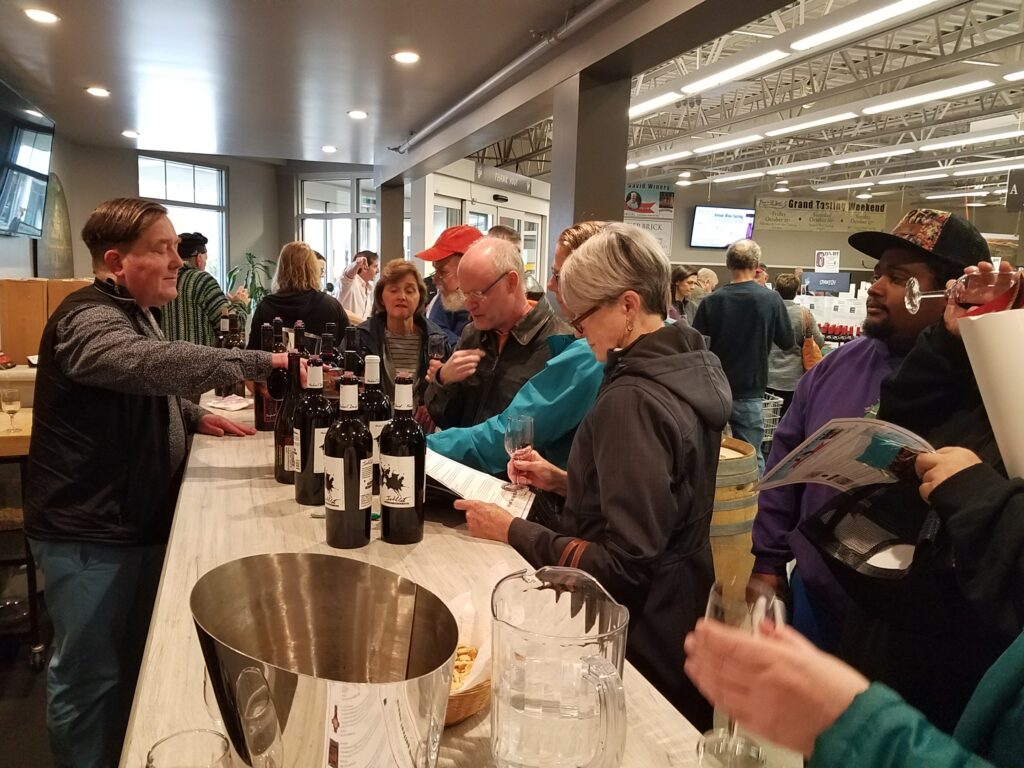 While I am faithfully following all social-distancing protocols because of the COVID-19 crisis, I am still embracing the splendid art of drinking and dining at home.
With that important message in mind, let's not forget your local wine shops and their employees. Some are trying to find a way to do any type of social-distancing business to keep revenue coming in. This involves taking online or email orders. Of course, not all smaller – and traditional – walk-in retail shops  were set up to deal with a pandemic. If we've all learned one thing from this crisis, it's that a remote (online) component is essential to keeping sales alive for customers who are homebound.
According to the March 23 notice issued by Massachusetts Gov. Charlie Baker, all non-essential businesses – including most large capacity restaurants – are ordered closed until April 7. For those places that can do a take-out food or a delivery business, I recommend that you check their website or give them a call and see how they are coping and what services they are offering. Even if you can make one food order a week, it could be enough to keep someone employed and prolong the life of the business until this crisis subsides.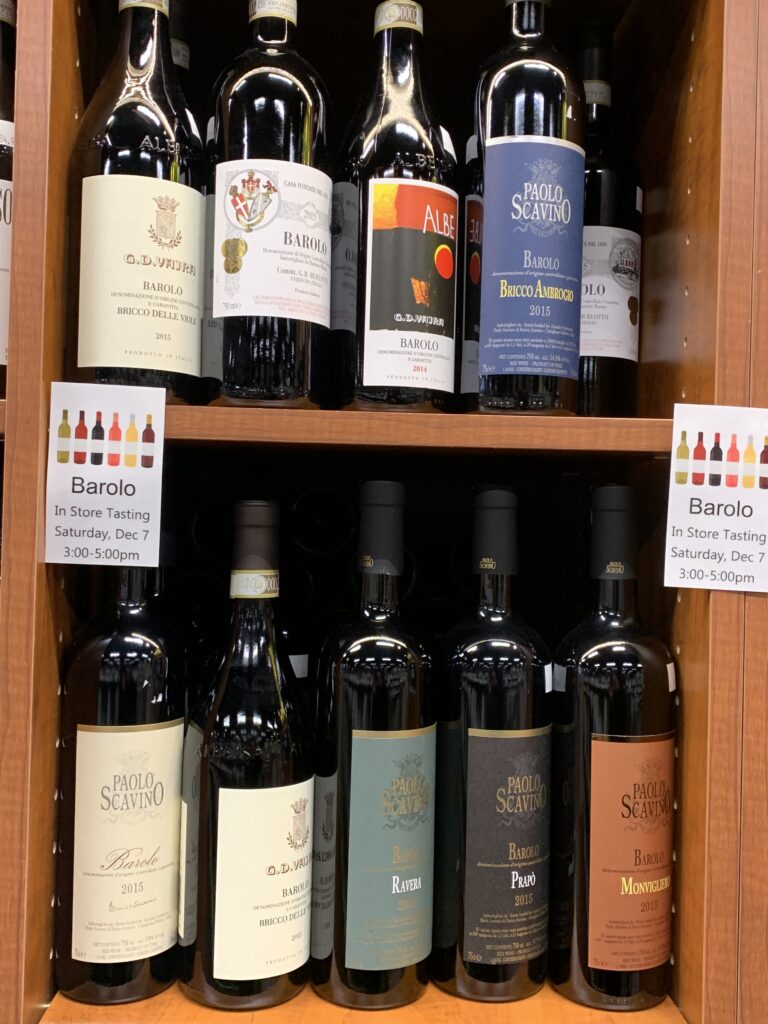 Baker's executive order, however, spared package stores from closing even though social-distancing protocols are to be observed. Shops have cancelled wine tasting events and are limiting the number of customers allowed inside the store at any one time. They've also reduced store hours, a move meant to give staff more time to sanitize and clean  public spaces and shelves.
Most important, wine and liquor shops, including package stores, are offering online purchasing services, convenient in-store and curbside pickup, as well as home delivery based on a minimum purchase and the customer's location.
Wine-Searcher lists 342 wine retailers in Massachusetts. For a complete list of stores, their locations, and contact information, go to https://www.wine-searcher.com/biz/stores/usa-massachusetts.
Combined with retailers and distributors, the Massachusetts wine, liquor and beverage industry (including restaurants) contributes $29 billion to the state's economic engine. There are nearly 189,000 full- and part-time workers. It would be a shame to see any retailer go out of business or see someone lose their job.
What I've compiled is a short list of retail wine stores that I am familiar with that offer online purchasing, in-store and/or curbside pickup, and delivery and shipping options. Once again, this is not an all-inclusive or special services list. You should refer to the aforementioned link to check on the retailer(s) in your area to see what services are provided. If you are so inclined – and wish to stay out of stores while practicing social distancing protocols – I would urge you to make an e-commerce purchase or two. Save a job – a wine job – and let's keep Massachusetts and America rolling.
Andover Classic Wines (www.andoverclassicwines.com) – Andover store. Offering full online menu and store pickup or delivery (minimum order of $100).
Binends (www.binends.com) – Stores in Braintree and Needham. Online purchasing available. Store pickup order will be available at 12 p.m. the next business day. No delivery service.
Colonial Spirits (www.colonialspirits.com) – Acton store. Online purchasing is available and free in-store pickup is available. No minimum purchase required. Shipping in Massachusetts to all locations via FedEx is offered and fees apply ($20 for six bottles or less; $30 for 7-12 bottles). There are two delivery options: Local delivery to Acton and six adjoining towns is $20 on orders of $100 or more; Outside delivery to seven greater Acton area towns is $40 on orders of $250 or more.
Cynthia Hurley French Wines (www.cynthiahurley.com) – The Newton importer offers online shopping and daily deals on French and Spanish wines, including pickup delivery and in-state shipping. Consumers should go to the website and sign up for the email newsletter for details.
Georgio's Liquors (www.georgiosliquors.com) – Stores in Billerica and Waltham. Offering full online menu for in-store pickup or home delivery. Delivery fees apply based on location. Order can also be made on georgio's app.
Gordon's Fine Wines (www.gordonswine.com) – Stores in Boston (DTX), Waltham (2), Newton, Watertown. Online ordering available with curbside pickup. No home delivery. Special 20 percent discount on orders of 12 or more bottles of wine.
Kappy's Fine Wine & Spirits (www.kappys.com) – Eleven stores throughout the state: Malden (2), Medford, Peabody, Danvers, East Boston, Fall River, Falmouth, Fitchburg, Hyannis, Norwell). Offering full online menu for in-store pickup, curbside pickup, or delivery in select locations through kappys.com, kappys app, and Drizly.com.
Lincoln Liquors (www.lincolnliquors.com) – Stores in Bedford, Billerica, Chelmsford, Framingham, Holliston, Lowell and Tewksbury. Offering full online menu and store pickup.
Marty's Fine Wines (www.martys.com) – Stores in Allston, Newton, Hopkinton, Millville. Offering online purchasing and free delivery to local and adjoining towns on orders of $100 or more. Fees ranging from $20 to $30 apply for delivery to Boston neighborhoods and select 128 locations. Free delivery is also available in Suffolk, Norfolk and Middlesex Counties with a minimum order of $200. Inquire about ground service shipping to all other Massachusetts locations.
The Urban Grape (www.theurbangrape) – Boston store. Online shopping available with free store pickup. Free delivery offered on orders of $150 or more to all of Boston's neighborhoods, Brookline, Newton and Cambridge. Charges apply for deliveries outside of store radius. Call 857-250-2509 for more information.
Total Wine (www.totalwine.com) – Stores in Burlington, Everett, Danvers, Shrewsbury. Offering online ordering but only in-store pickup is available in Massachusetts stores. All orders received by 5 p.m. will be ready for pickup the next business day. Customers are advised to wait for a confirmation email before heading to the store for pickup due to increased volume demand.
Wegman's (www.wegmans.com) – Stores in Burlington, Northboro, Westwood, Chestnut Hill, Natick. Offers online menu and discounts for shoppers club members. In-store pickup and delivery are available but must be arranged via time slots that are limited due to high demand.
Wine ConneXtion (www.wineconnextion.com) – North Andover store. Offering curbside pickup. Customers can submit an online order of what they want, and staff will fill it from available inventory.