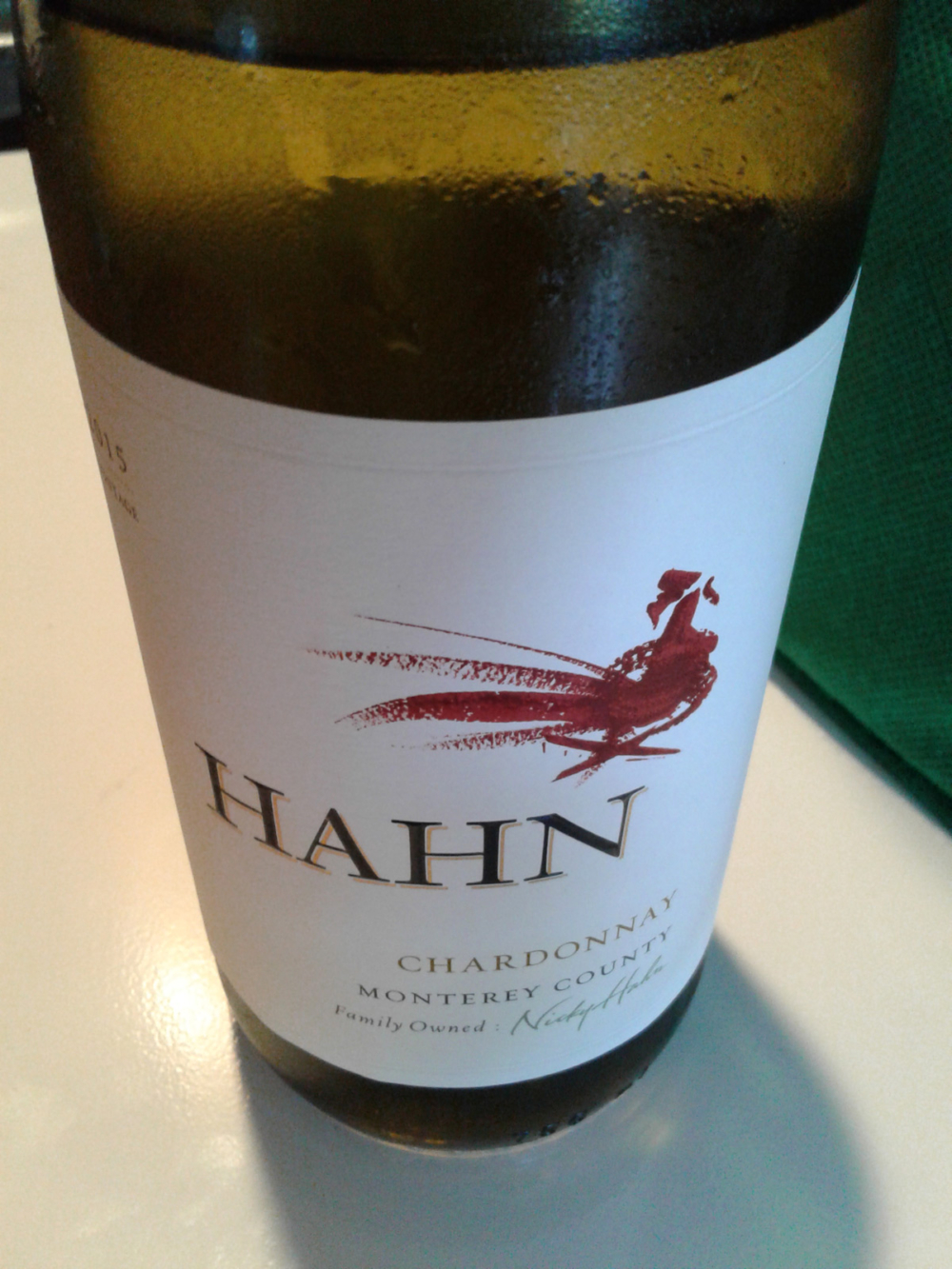 Ten days ago, I was attending a lavish banquet at Chateau Kirwan in Margaux, where we dined on beef tenderloin and shrimp and drank the estate's silky smooth 1995 Grand Cru Classé Bordeaux.
Now I'm back at work.
I am not depressed. Instead, I'm looking forward to my next trip with the Wine Goddess, wherever that might be.
Actually, I'm writing a travelogue about our 11 days in Bordeaux, cruising aboard the Viking cruise ship Foresti, and Paris. In a word, it was fabulous. Stay tuned,
While it's difficult to kick the Bordeaux drinking habit — wonderful Left Bank and Right Bank wines, including delicious, sweet Sauternes — I've found my way back to reality. All it takes is a good bargain, and I've sampled two recently.
As you might know, Bordeaux red wines are a blend of Cabernet Sauvignon, Merlot, Cabernet Franc and Malbec. The Left Bank blends use more Cabernet Sauvignon in the mix, while the Right Bank defers to Merlot and Cab Franc. Basically, different soil types — clay, gravel, limestone or a mix — drive the varietal planted in Bordeaux vineyards. As for white wines, Semilion and Sauvignon Blanc dominate.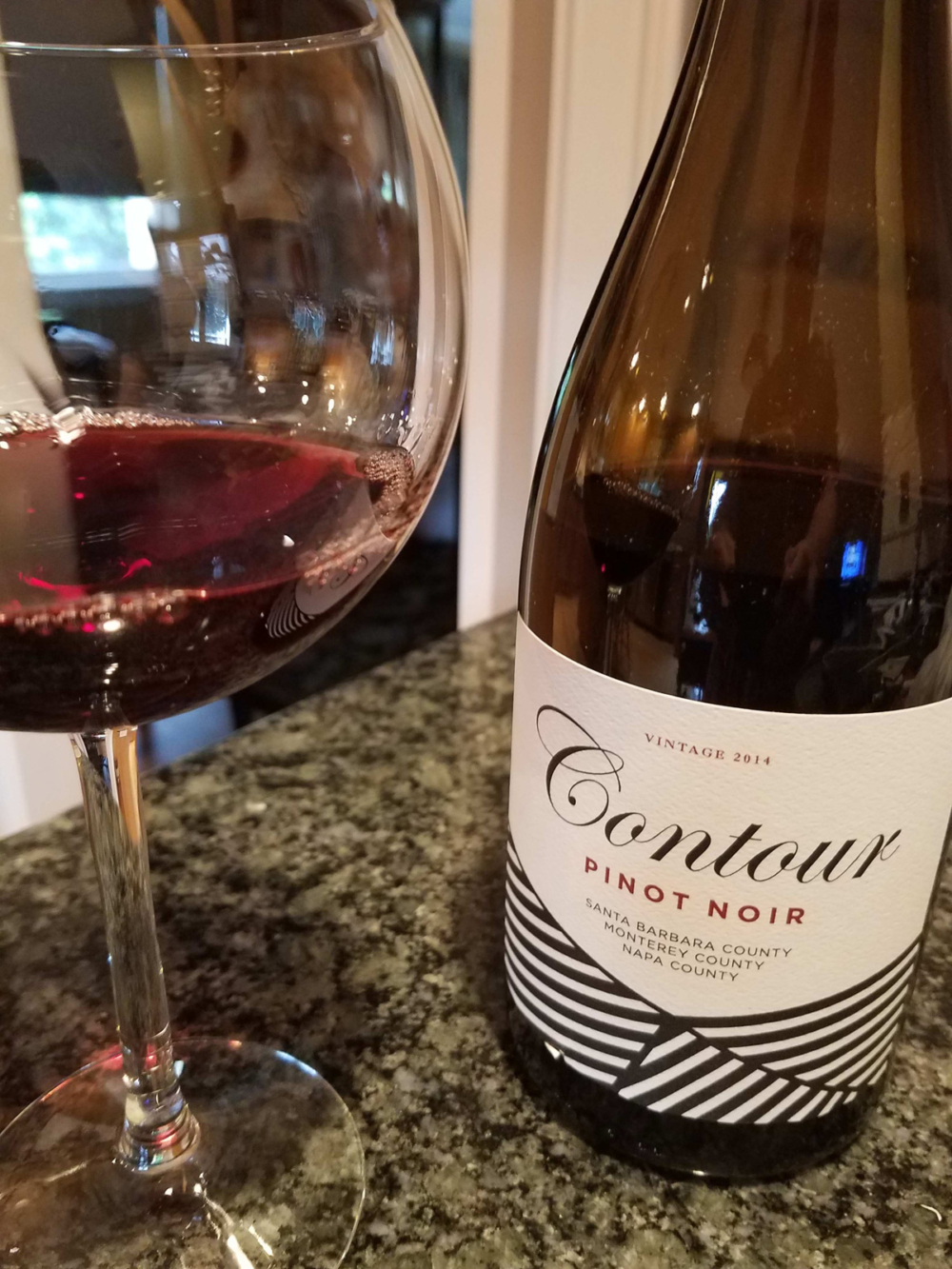 That said, my palate underwent a sea change while in Bordeaux.
Back home, it took a day a two before I cracked open a bottle of something distinctively different, a 2014 Contour Pinot Noir with grapes sourced from three different California counties — Santa Barbara, Monterey and Napa Valley. Before I left for France, Contour was selling in New Hampshire for $11.99. It's now selling for a dollar more. It's still a deal. Wine Enthusiast rated it 91 points. While I found Contour to be an easy-drinking wine, it's got abundant character that ranks right up there with more expensive Pinot Noirs. The fresh cherry flavor reminded me of an ice-cream cone I had once at a rural stand in Saratoga Springs, N.Y., so I actually chilled the bottle for 10 minutes in the refrigerator before refilling my glass. It was stunningly more flavorful. (I learned this neat trick from reading an article
on summer red wines in the July issue of Decanter magazine titled "License to Chill.") The bright acidity made Contour a very refreshing drink on a 90-degree day.
The next day, I was craving an American Chardonnay, because in Bordeaux there is very little Chardonnay grown or sold unless it comes in a Champagne bottle from another region. I wasn't looking for overwhelming oakiness, but I did desire a mild, toasty, vanilla and creamy white that would take the edge off all the citrusy Sauvignon Blanc I had been drinking while playing Riverboat King. I settled on the cool climate 2015 Hahn Chardonnay from Monterey. It showed just the right touch of wood — 40 percent French oak — to smooth out the ride, producing a soft, sweet carmelized texture and flavor. There's also a bunch of ripe California fruit traits to enjoy, including pear and apple.
Hahn Chardonnay is now on sale in the Granite State for $11.99 — a $3 discount from its regular price.
It's nice to be drinking American wines again — at least until my Bordeaux purchases arrive in the fall.