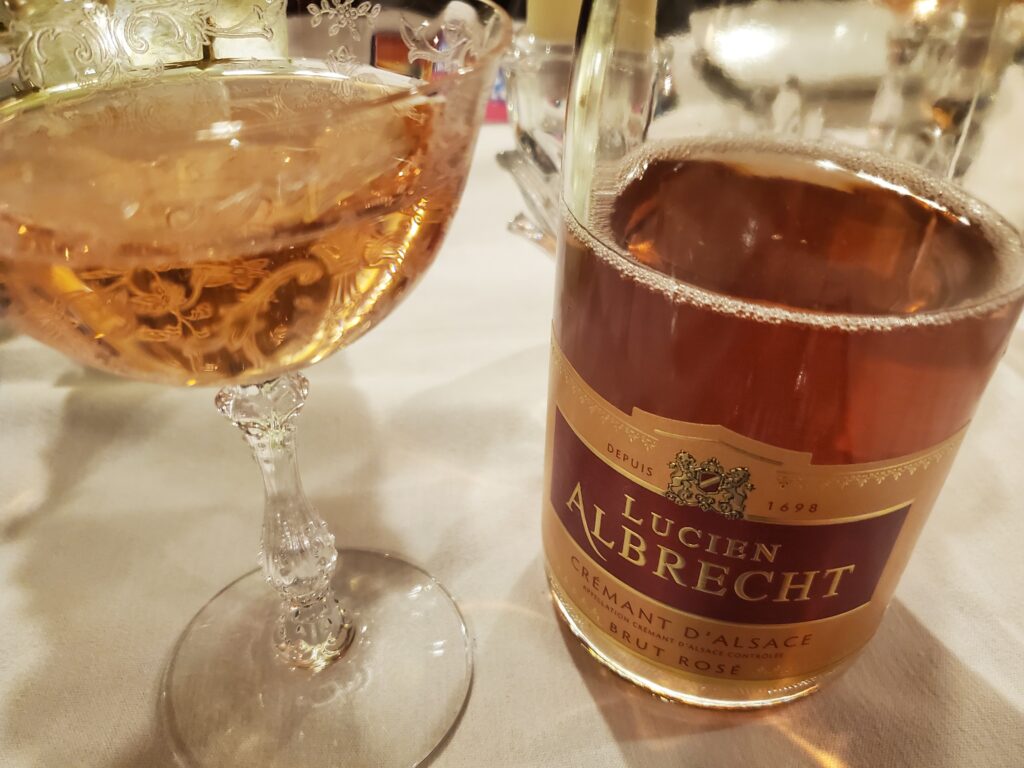 Looking to add a spectacular sparkling wine to your holiday festivities?
Here are two from longtime French producer Lucien Albrecht: Cremant d'Alsace Brut and Cremant d'Alsace Brut Rose`.
Both wines retail for $23 a bottle, but savvy shoppers can find discounted deals at several major outlets. In fact, the Brut Rose` is selling for $18.99 at Gordon's Fine Wines in Waltham (www.gordonswine.com).
Why do I like cremant (the wine) from Alsace (the region)?
It's an inexpensive, refreshing, quality sparkler made in the "methode traditionalle" style of its famous cousin Champagne (two fermentations, second in bottle).
Now don't get me wrong; I love the frothy mousse, crisp acidity, and mesmerizing tastes of bubbly Champagne.
But cremant, while never pretending to be Champagne, is no slouch.
The wine is uniquely crafted in its own wine appellation, Cremant d'Alsace, a government designation that was authorized exactly 45 years ago in 1976.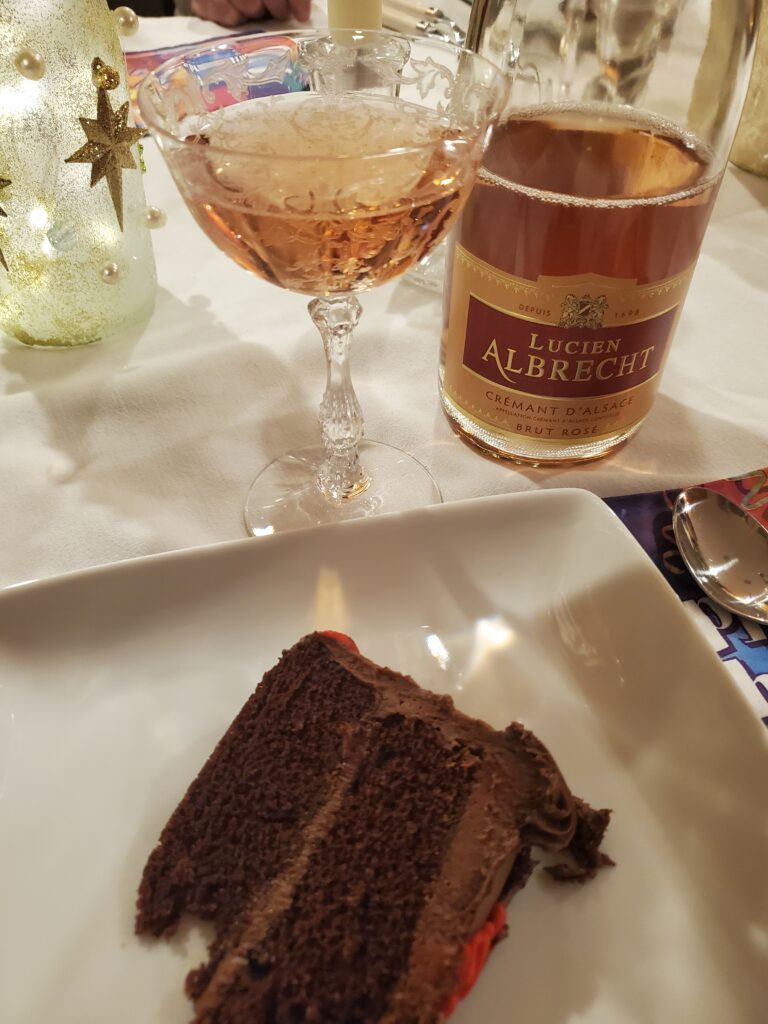 The region is located in northeastern France and separated from Germany by the Rhine River. The slender strip of land is 75 miles long and three miles wide, and about 53,000 acres is planted to vines.
In 1698, Lucien Albrecht's ancestors, headed by Balthazar Albrecht, settled in the village of Orschwihr. They farmed the land in the shadow of the Vosges Mountain Range, grew grapes, and made wine.
Eight generations later, in 1971, the winery spearheaded the drive to gain government approval for the Cremant d'Alsace appellation. Today, nine villages make up the wine-producing zone which has notably become one of France's leading biodynamic and sustainable farming areas.
Here's my take one the wines.
Lucien Albrecht Cremant d'Alsace Brut Rose` 2018 (11.9% alcohol) is 100 percent Pinot Noir and one of my favorites. Its salmon color shines brilliantly in the glass. Drink it from a Roaring Twenties coupe – which I did – and add luster to the experience. Equally appealing are the strawberry and cherry flavors that flow smoothly across the tongue. There's also a nice streak of minerality on the clean, dry finish.
Grapes for all Albrecht wines are hand harvested, a laborious task that aids in the selection of top quality fruit.
Production of this rose` calls for a gentle pressing followed by a fermentation period of six to eight weeks in stainless steel tanks. Later, the bottled wine is laid on racks and aged for up to 18 months while undergoing a second in-bottle fermentation. At this stage the rose` develops its fine bubbles and creamy textures.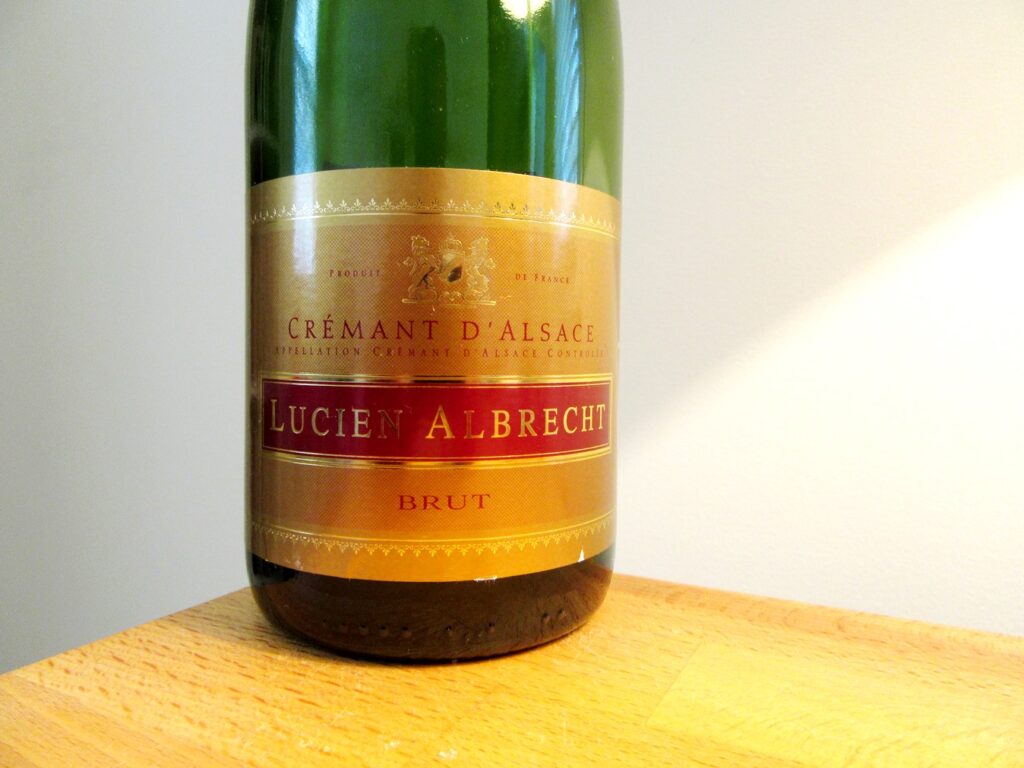 If you really want to enjoy a decadent treat, serve Albrecht's Cremant d'Alsace Brut Rose` with chocolate fudge cake. That's what I did for a spectacular climax to a wonderful dinner party.
Lucien Albrecht Cremant d'Alsace Brut (12.07% alcohol) is a blend of local white grapes – Pinot Blanc and Auxerrois Blanc – and represents an exquisite example of cremant at its very best. The wine features a pale yellow color, tiny and persistent bubbles, delicate floral aromas and ripe flavors of apricot, apple, and peach. It's classy from top to bottom, with balanced acidity and a chalky, dry finish.
A multiple-award winner, Albrecht's Cremant Brut made Wine Enthusiast magazine's "Top 100 Wines of 2018" list at No. 71, earning a 91-point rating. At the 2020 Vinales Internationales Wine Competition, it garnered a gold medal. Enough said. And for the price, it's an incredible bargain for a sparkler that epitomizes luxuriousness and finesse.