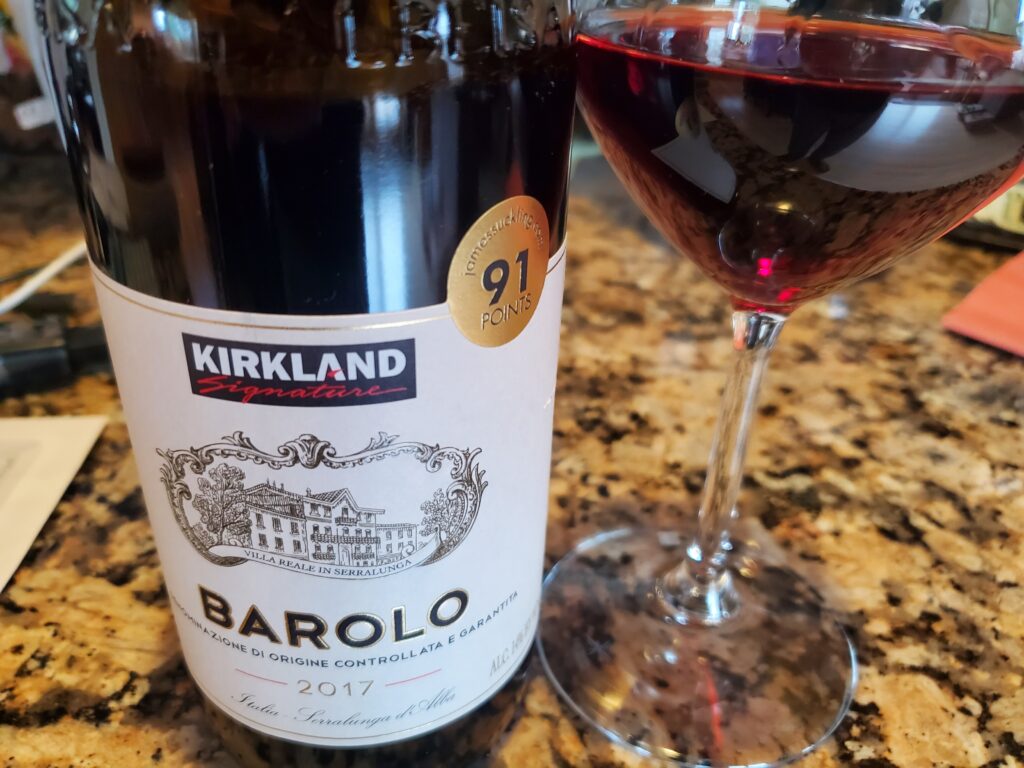 A 91-point Barolo for $19? That's insane, right?
No, it's not. It's Kirklandian, as in Kirkland Signature Barolo from Costco, the No. 1 wine retailer in the United States.
I must admit there's no better store to find a wine bargain than at Costco. And this one is a double doozy.
Barolo is one of Italy's most prestigious – and expen$$$ive – red wines. It is exclusive to the Piemonte region in northwest Italy and made from the native and "noble" Nebbiolo grape.
Under Italian wine law, Barolo is classified DOCG – the highest designation on the country's quality tier ladder. Producers must adhere to strict testing and production rules (a minimum three years aging, two in wooden casks) before it can be sold on the market.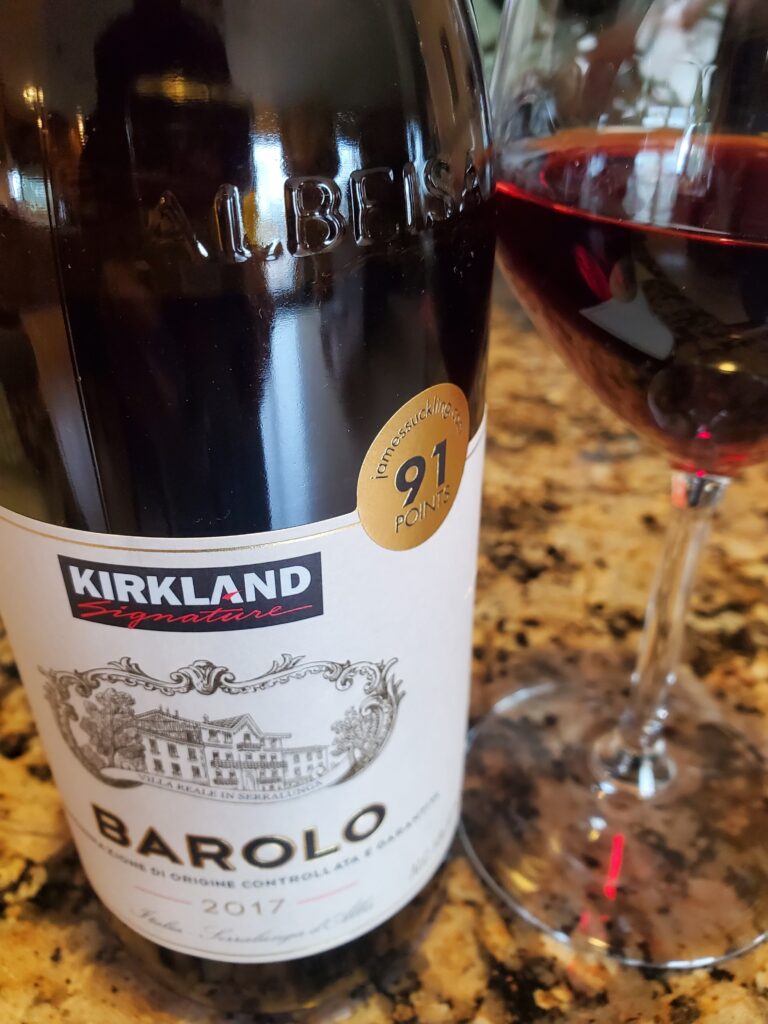 The 2017 Kirkland Barolo DOCG ($19.99, 14% alcohol) is drinking fabulously right now and destined to get even better over the next couple of years. Wine critic James Suckling gave it 91 points, according to the gold sticker attached to each Costco bottle.
What do I think?
This is a perfect bottle for an introduction to Nebbiolo, which can take years in the cellar to shed its big, powerful, tannic core before blossoming into an elegant, beautifully layered Barolo wine.
Kirkland Barolo is five years old and at the stage of its development where it is mellower and  approachable. It may not be a Bruno Giacosa Barolo ($300 to $500 a bottle), but it is a damn good version for the price.
It's noteworthy that grapes used to make Kirkland Signature Barolo come from hillside vineyards in  Serralunga d'Alba, one of five villages that comprise 90 percent of the restricted Barolo DOCG appellation. It's a special place. Soils are a mix of sandstone, clay and limestone which produce power, depth and ageability in Barolo wines.
MY TAKE: The color the 2017 Kirland Barolo is luminious and ruby red in the glass. The fragrance is a rush of rose petal, dried cherry fruit and a scent of anise. The first sip is definitely uplifting, as sour cherry fruit glides across the palate and gets a nice boost from licorice and chocolate notes.
The frame is medium-bodied and the texture is smooth and mildly tannic. There's a bright acidity at the core, making Kirkland Barolo a good companion for rich pasta ragu dishes, osso buco and mushroom risotto. The finish is pulsating and dry.
There's a lot to like in a $19 bottle of Barolo that delivers way beyond its price point. Go for Kirkland Signature Barolo with double-fisted enthusiasm.